[Answered] Is There an AI to Create Videos from Text?
Category: Generate Video
3 mins read
Traditionally, video making is a time consuming process requires human engagement for satisfying results. But the world has changed now with the AI video generator tools online.
So, back to the topic and answer your question: Yes, there is an AI to create videos from text. In this article, we'll discuss some of the trusted AI text-to-video generator on the market that will take your heavy lifting off.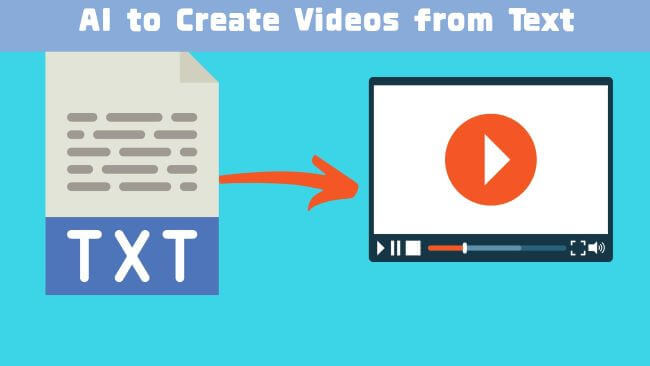 Part 1: Info of the AI Video Generator from Text
The AI video generator from text is an emerging field that utilizes natural language processing to create videos based on textual descriptions.
This process involves understanding the input text, generating scenes, synthesizing the video, and potentially incorporating audio elements.
Part 2: [Guide] How to Create Videos from Text with AI
When it comes to generating videos with the given text via AI, there are several tools available to assist you in getting the result you want. Let's explore a few tested options.
As an AI generator dedicated to converting text to video, iMyFone Novi AI is a leading provider with the service you need. Its advanced AI models are specifically designed to create original videos in high-quality for various requirements.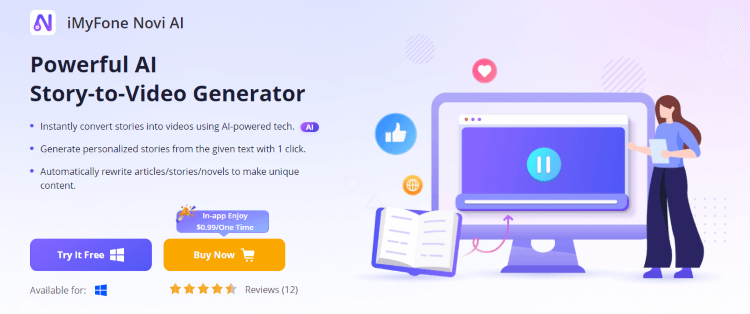 By inputting the text and choose the settings for the desired video, you can transform it into a vivid video with the pictures and background music matching with the text content.
Step 1: Download iMyFone Novi AI and launch it to enter the Video Creation panel.
Step 2: Paste the text you want to convert into a video, choose the video setting accordingly and click Continue.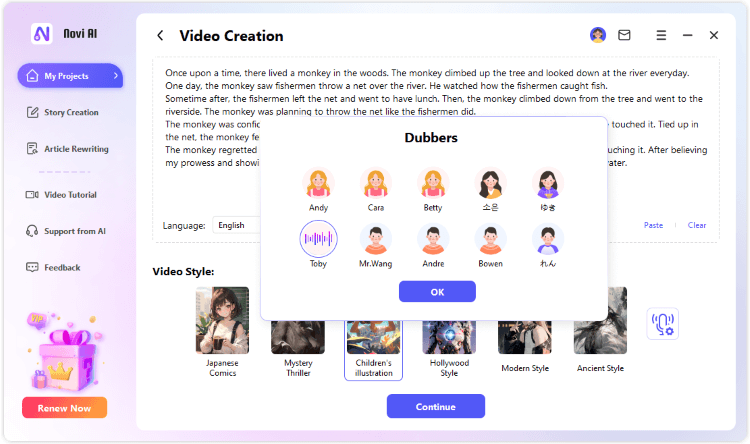 Step 3: Enter the file name and the save location for the video.
Step 4: Click to preview or go back to generate more videos with text.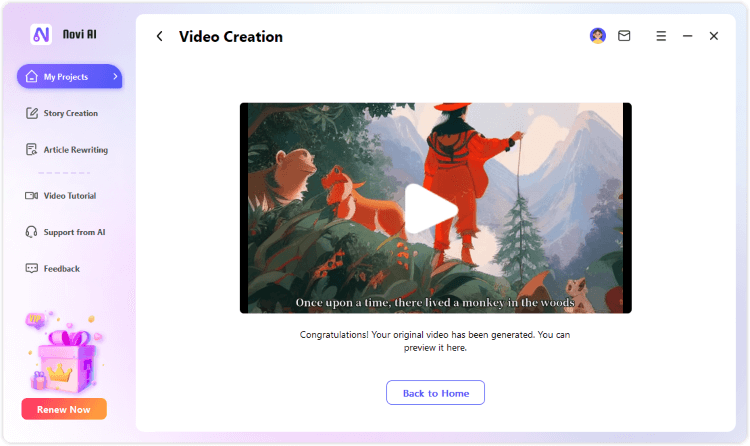 Colossyan is another AI video maker that works to create learning videos from text. The platform utilizes deep learning techniques to generate videos with the prompts.
It offers different templates so that you can make good use of them to make more training videos. Also, you can use its built-in avatars to make videos with real person's presentation.

Part 3: Facts about AI Video Generator You Must Know
For some of the users, using such an AI tool is no doubt a quick way to improve the working efficiency. Besides that, the time that get saved is unevaluable with the automation of video creation.
Though with many benefits, there are disadvantages. Though the AI video generator is developing rapidly, the video gets created still needs human intervention. In other words, the video still needs polish after it's generated.
Part 4: FAQs about Using AI to Create Video from Text
01

Which AI convert text into video?

AI tools like Novi AI, Colossyan, Synthesia, InVideo, etc. All of them can convert text into video, but they have their own emphasis.
02

How can I make a story video?

First, you should need a story. Then you should need a tool that can convert your story into a video. And if you don't have a story or a video making tool, then you can try the all-in-one story video generator like Novi AI. It helps to make a story first then turn the story into a video.
03

Can I make money with the AI video generator from text?

Yes. If you're a content creator who runs the channel on YouTube, TikTok or other streaming platforms, you can post the video generated by Novi AI to monetize from video. This is especially useful for those who want to make illustrated story video.
Final Words
Making original videos for various purposes is no more a difficulty because you can use an AI to create videos from text. To relieve your burden of video making, tools like Novi AI and Colossyan are both great options. And it's recommended to try both of them to find out the one you need.