AI Story Writer: The Tool to Change Your Writing Process in 2023
Category: Generate Video
4 mins read
The days of staring at a blank page, struggling for inspiration, or grappling with plot development can be devastating.
But things have changed with the help of the AI story writer, a game-changing tool that is designed to assist and enhance your storytelling endeavors, breathing new life into your creative expressions.
And if you wonder how this remarkable tool works to change your life, this article is ready for you.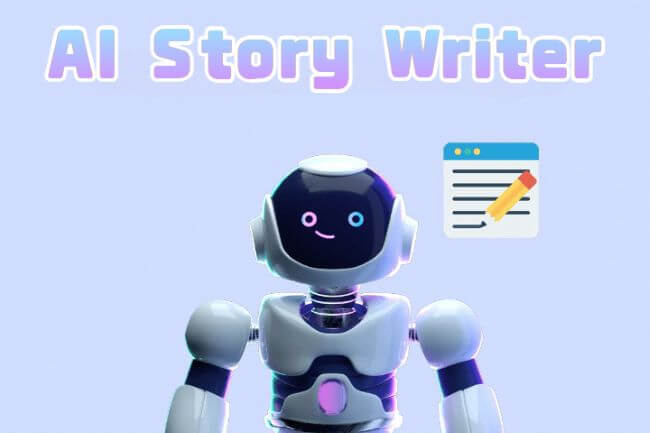 Part 1: Truths about AI Story Writer
What it is?
An AI Story Writer is an advanced tool that uses artificial intelligence to assist in the creation of written narratives. It generates content, suggests plotlines, characters, and dialogue, helping writers overcome creative blocks and streamline the writing process.
While it doesn't replace human creativity, it acts as a valuable collaborator, offering insights and enhancing the storytelling experience.
What are some benefits of using a story writer AI?
It can provide writers with fresh ideas, prompts, and suggestions.
It saves time and accelerates the content creation process.
Writers can stay focused and motivated, resulting in increased productivity.
It often come with built-in grammar and spelling checks, which enhance the overall quality of the writing.
Part 2: Recommended AI Story Writer Tools
With so many products on the market, which AI that writes stories? And how you can use it to create numerous stories of high quality? Look no further than the 2 tools listed below.
1

iMyFone Novi AI – AI Story Writer for Free

iMyFone Novi AI utilizes AI technology to create stories for users. It studies and analyzes the brief idea you give, then generates innovative plotlines, characters, and settings according to your specified requirements. And its simple interface makes it easy to create stories of any kind with only one instruction.

Notably, now it supports to generate a story for free. Click to download and have a try right away!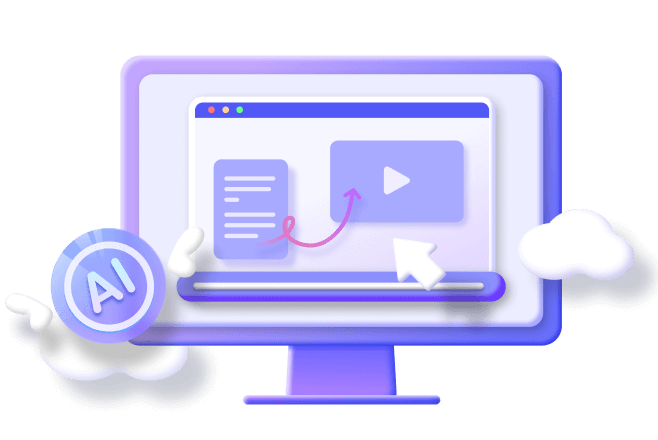 Features:
Create original stories from the given instruction in 1 click instantly.
Generate stories of any kind with the built-in story styles to choose from without limits.
Visualize novels or stories by making them videos later.
Easy to use for beginners and pros.
How Novi AI create stories?
Step 1: Download Novi AI to enter the main interface, choose the Story Creation tab.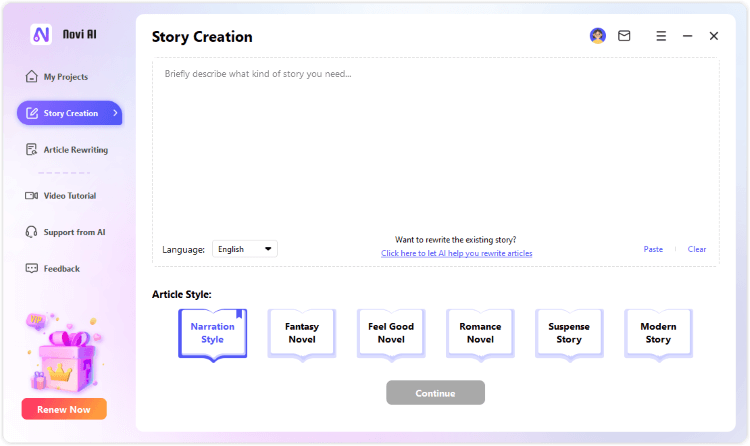 Step 2: Type or paste your instruction in the box to tell what kind of story you want, click Continue after choosing the story style.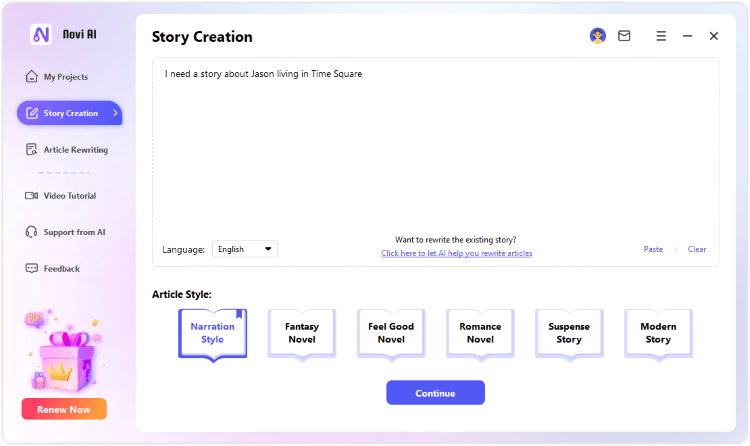 Step 3: The story will be given within seconds. You can then copy it for sharing.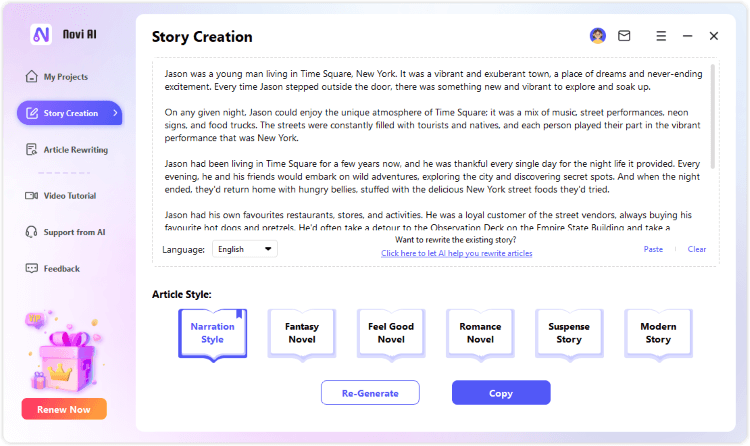 Novi AI starts at $9.99 per month, $29.99 per year. For more discount, you can download the app to enjoy $0.99 per time.
If you already have story but don't how to make it better, try to rewrite it with Novi AI. This tool can also help to polish the content.
2

ShortlyAI

Platforms like ShortlyAI are valuable resources for writers seeking to discover fresh ideas for their stories. Utilizing AI technology, this story writer AI is also able to create stories without hassle, providing a source of inspiration and creativity.

Additionally, it allows you to engage with a community of fellow users, offering the opportunity to share your ideas and receive constructive feedback on your work.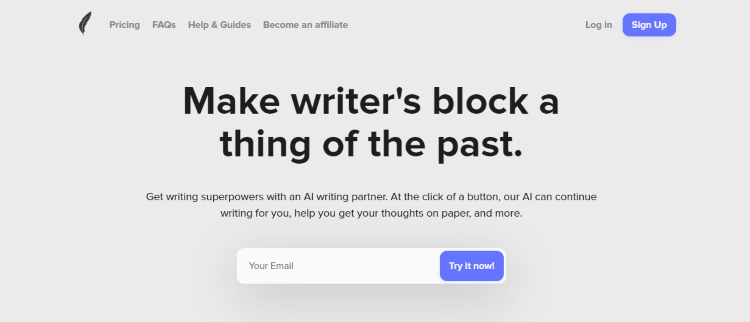 Can generate stories based on your parameters
Share ideas, receive feedback, and explore various genres
Customize story length to your preference
ShortlyAI starts at $79 per month while it costs $65 per year.
Part 3: FAQs about AI Story Writer
1

Is there an AI that writes stories?

Yes. Products like Novi AI, ShortlyAI, Rytr and so on are all AI that write stories.
2

Which AI can write stories for free?

As it is known, Novi AI is an AI story writer free to use. You can create a story with it at no cost while getting the result smoothly.
3

What is the best AI for storytelling?

To find yourself the best AI tool for writing stories, try Novi AI. Stories in different topics and different styles can all be created.
Conclusion
It's time to try an AI story writer if you find it hard to think about new ideas for your content creation. And Improving your working efficiency and generating more stories in a shorter time with Novi AI free AI Story Writer is deemed to be a useful tip for many users online!