[2023] How to Make an Audiobook: Easy Steps for Beginners!
Category: Generate Video
5 mins read
Do you use audiobook? Do you know it's becoming a trend nowadays? And do you ever want to know how to make an audiobook your own without discovering the suitable way?
Embark on your journey of creating captivating audiobooks with our beginner-friendly guide. In this step-by-step tutorial, we unveil the easy and effective process to transform your written works into engaging audio experiences.
Join the booming audiobook industry and unleash your creativity with our expert tips and techniques. Start your audiobook creation adventure today!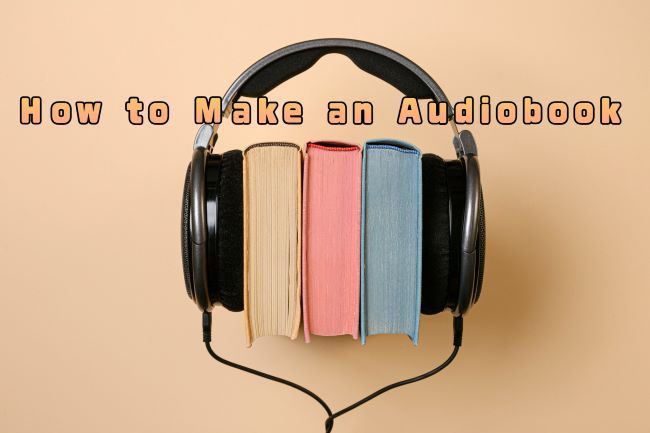 Part 1: What is an Audiobook?
An audiobook is a recorded edition of a book that is read by the author or a voice actor.
According to the user scenarios, they often come in different types such as fantasy, romance, non-fiction, and more.
Some may present themselves as audio only, but for the majority, they can be accompanied with pictures if they're made videos further.
The built-in features help to make audiobooks in 1 click for any purposes.
Part 2: Why Should You Make an Audiobook?
The most straightforward answer to this answer is to get rid of the bare reading.
By bringing the story to life through the use of voice acting, sound effects, and music, and making listening to a book instead of reading it, people can gain a deeper understanding of its content. In other words, they can make reading a book funny.
Since they can be enjoyed while driving, exercising, or participating in other activities, they have earned a great reputation for improving people's life.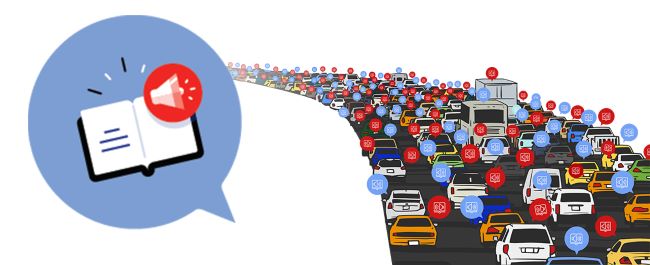 Part 3: Can I Make My Own Audiobook?
And that's great if you have the chance to make the reading funny. So, you may wonder if you can may your own audiobook. The answer is yes.
And here're certain groups that may need to make audiobooks once in a while, and it's ok if you're not one of them.
Authors: Authors who want to expand the reach of their written works and provide an alternative format for readers to enjoy their books.
Publishers: Publishing companies may produce audiobooks as part of their catalog to cater to a wider audience and offer diverse reading experiences.
Voice actors and narrators: Professional voice actors and narrators have the skills and expertise to bring stories to life through their vocal performances. They play a crucial role in the production of high-quality audiobooks.
Digital media companies: Companies specializing in digital media, content creation, or online platforms may produce audiobooks as part of their offerings to meet the growing demand for audio content.
What if you're a parent?
That's all the more supported! Fro kids who get more in touch with this digital world, books in the audio or video format is proven to be better since they can be more helpful in improving their understanding and practicing their learning abilities.
Part 4: How to Make an Audiobook for Kids?
As it's mentioned, audiobooks can enhance children's literacy skills, including vocabulary, comprehension, and fluency. Listening to well-narrated stories can positively impact their own reading abilities.
Therefore, if you're a parent who need more audiobooks but can't find a proper way to find them out, why not consider making an audiobook or video story for kids on your own?
When it comes to this topic, look no further than iMyFone Novi AI. The audiobook maker that supports to make an audiobook for kids with ease with the video style like Children's illustration. And since it requires no technical skills, beginners may find it easy-to-use with its built-in features.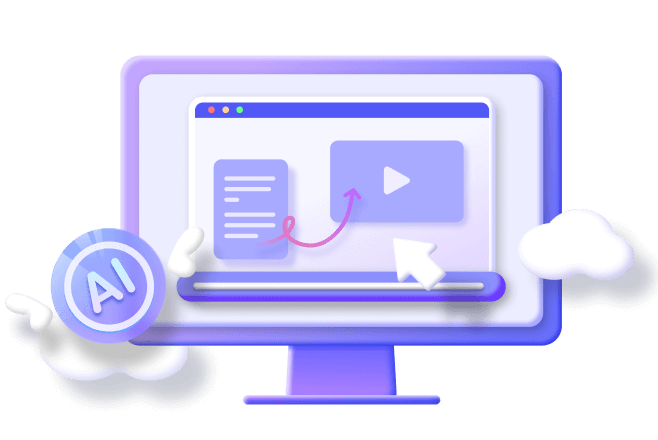 Key Features:
Instantly make an audiobook for kids to improve their reading ability.
1-click to convert the story into a 100% unique video.
Support to directly make a story with the basic idea you input.
Offer to choose the different story types you like.
Allow to select the dubber directly in different languages.
Step 1. Paste or type the stories/novels you want to convert to videos.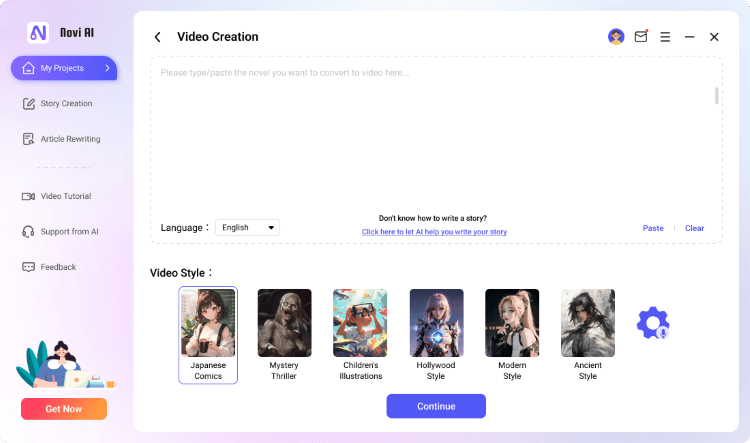 Step 2. Specify the settings you want such as the video style and dubbing character, and click the Continue button.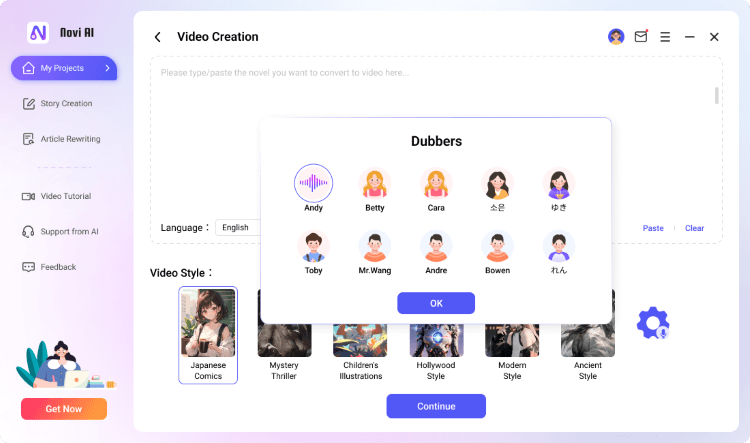 Step 3. Customize the file name and destination folder, then hit the Start button for the program to begin creating videos.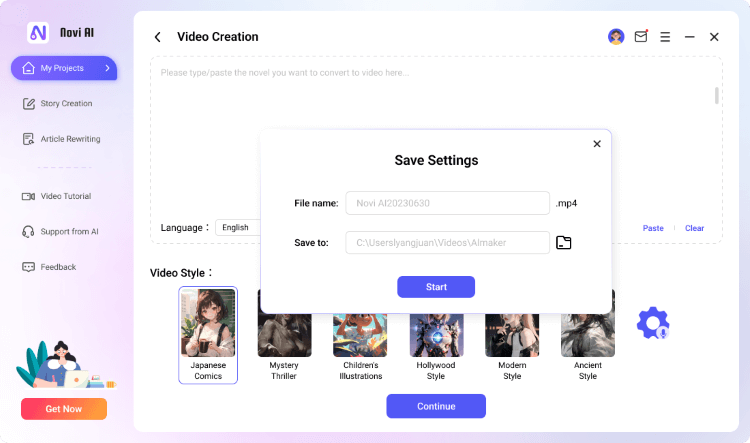 Step 4. Wait for the program to finish. After that, you can collect your original videos.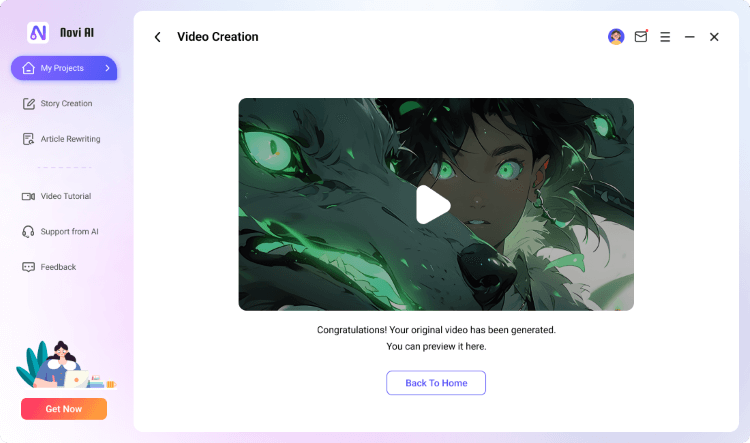 If you don't have a story ready, you can use Novi AI to create a story first then make it an audiobook.
Part 5: FAQs about How to Make Audiobooks
1

Do audiobooks make money?

Yes. You can get paid by making audiobooks since they're more relied on by marketers, parents, educators and other people around the world.
2

How do you make a homemade audiobook?

The tip here is to try Novi AI. It requires no special skills and allows you to make a homemade audiobook directly since it comes with the story types and dubbers of many kinds.
3

How do I make an audiobook with text to speech?

You can use the audiobook makers on the market. And the Novi AI introduced here can solve your problem at once without your choosing the character for narration hardly. With 1 click to select the corresponding narrator, you can make an audiobook instantly.
Conclusion
You should have a better understanding of how to make an audiobook now. Whether you're an author or a parent who want to improve the kid's reading ability, Novi AI makes it easy to produce an audiobook. With its built-in features, you're free to make a vivid audiobook with picture!