How to Turn Words into Video with Ease in 2023?
Category: Generate Video
3 mins read
Creating killer videos from written words just got a whole lot easier thanks to advancements in AI technology.
In this up-to-date guide for 2023, I'll show you how to turn words into video seamlessly with just a few clicks via the latest AI tools.
Whether you want to engage viewers with an animated explainer or bring a story to life on screen, you can now produce studio-quality videos straight from text!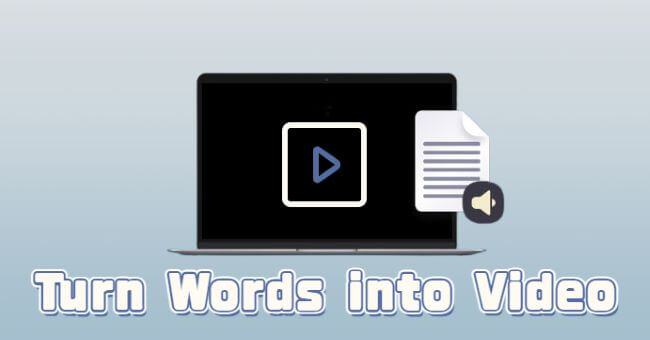 Part 1: 5 Tools to Turn Words into Video
Novi AI, as an emerging text-to-video generator, makes video-creation happen owing to its built-in features of converting text including stories, articles, scripts to original videos easily.
Besides being able to turn words into video, it helps to generate more words. In other words, you can use it create both words text and videos based on the text.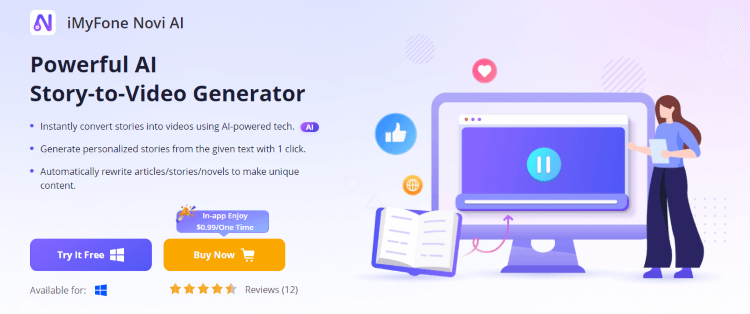 And what sets it apart from other software is that it supports to create a video with pictures that exactly match with the text you give rather than random templates, download it and follow to see how to use it now!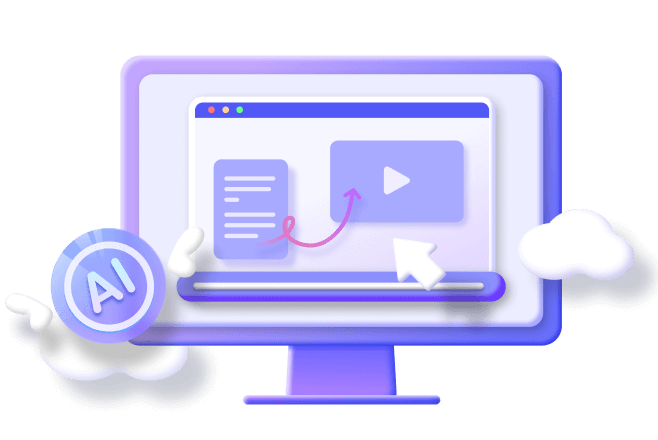 Its Highlights:
Use AI to convert words content into unique videos in one click.
Offer different video styles, BGM, dubbing voices.
Help to create more text based on input prompt.
Easy to operate with all supported features in one app.
Step 1: Download iMyFone Novi AI and launch it to enter the Video Creation panel.
Step 2: Paste the text words you want to convert to a video, specify the settings and click Continue.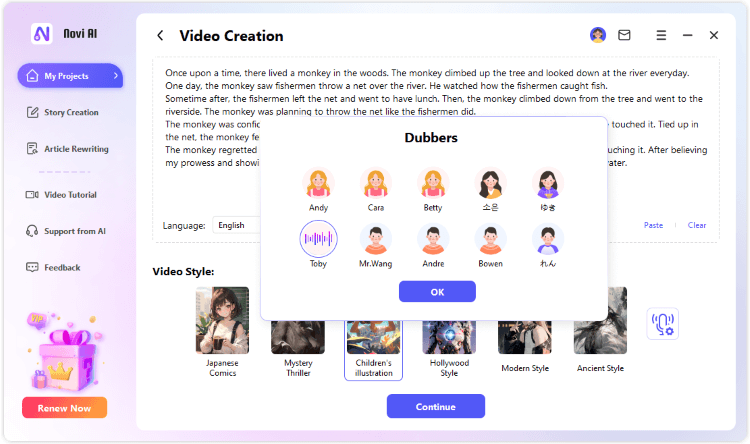 Step 3: Name the file and choose the save location for the video.
Step 4: Click to preview or go back to make more attractive videos bansed on your given text.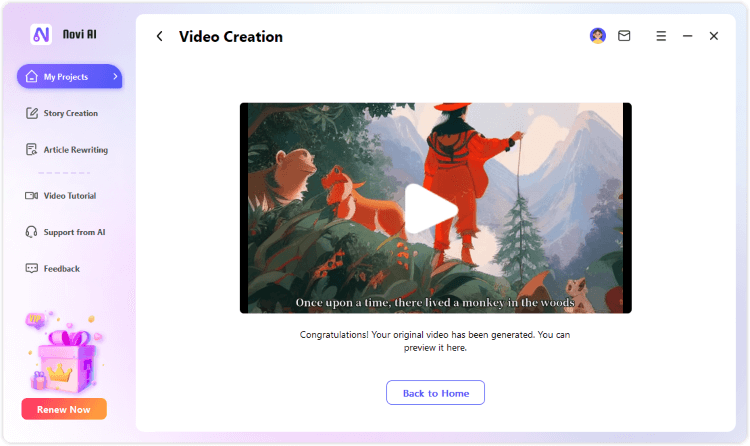 2. Clipchamp
Clipchamp is an AI-powered video editing tool that simplifies creating videos from text. Users can input the requirement, and Clipchamp's artificial intelligence will automatically transcribe edit everything together into professional-looking videos.

Support more than 140 languages.
Allow to resize or adjust the video.
Easy to use with clear steps.
3. Kapwing
As an online video editing platform, Kapwing also makes it easy for anyone to turn text into video. Users can input scripts, notes or transcripts, and Kapwing will autonomously convert text into captivating videos using its features altogether.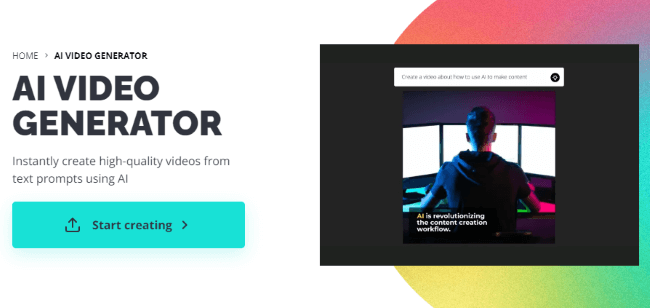 Provide with many elements such as subtitles, BGM, transitions and so on.
Allow to edit the video after generation.
Support to change the format of the input text words.
4. Motionbox
Motionbox is an AI-powered explainer video creation platform that converts text to video easily and automatically. With a library of templates and intuitive editing tools, the AI handles complex background video production tasks smoothly.
Provide with different video templates to go.
Support to craft a brand kit.
Offer team collaboration to make videos.
5. VideoScribe
To convert text into engaging whiteboard animation videos, VideoScribe can be the choice. Just type or paste the text, adjust the settings, then the software will automatically generate realistic hand-drawn whiteboard visuals to bring the written content to life.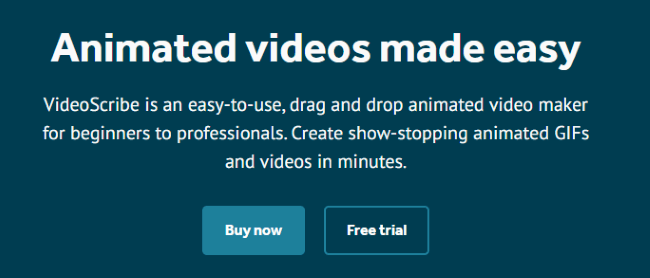 It supports to make animated videos or GIFs with the words.
Come with templates for different user scenarios.
The drag-and-drop feature makes it simple to operate.
Part 2: Q&A about How to Turn Words into Video
1

What kinds of videos can be made from text?

Explainer videos, animated stories, marketing promos, social media videos, training materials, and more can be created from words, scripts, blog posts, etc.
2

Do I need design or editing skills to make videos from text?

No. The AI will handle everything for you from design to voiceover. You just need to input the text and let it do the rest.
3

How long does it take to turn my words into a video?

It's fast. But the situation varies according to the text you input. Normally speaking, the more text you provide, the longer it takes to generate a satisfying video.
4

What are the costs for an AI text-to-video tool?

Many tools offer free versions. And from what I've experienced, Novi AI supports to make a video at the cost of $0.99/time.
Conclusion
With an AI that turns words into video, your work can be handled a lot easier. Whether to make videos with pictures rather than templates or to create videos with pre-set templates, Novi AI and other tools mentioned support to help you out. And with our best recommendation, Novi AI stands ready to create stunning videos for you!