Video Monetization: How Can You Profit from These Platforms?
Category: Generate Video
2 mins read
With the rise of online platforms, the opportunity to profit from videos has never been greater. And unlocking the potential of video monetization then turn your content into a lucrative revenue stream has become a trend.
In this comprehensive guide, we delve into the strategies and techniques that can help you maximize your earnings on these platforms. Discover the secrets to monetize from the videos and watch your profits soar.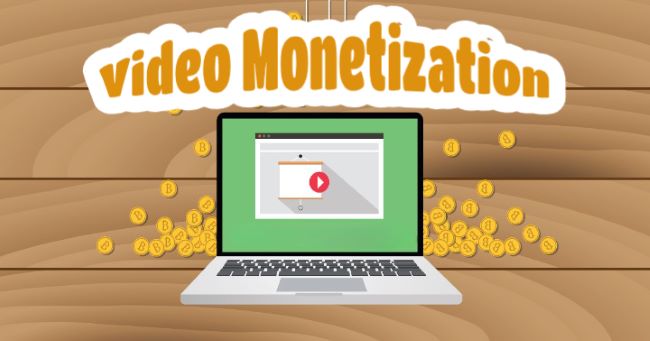 Part 1: What is Video Monetization?
Video monetization refers to the process of earning revenue or generating income from videos that are published and distributed on various platforms, such as video-sharing websites, streaming services, or social media platforms.
It involves implementing strategies and techniques to monetize the content, allowing creators, publishers, or businesses to earn money from their videos. By monetizing their videos, content creators can turn their passion into a profitable venture and generate income from their video content.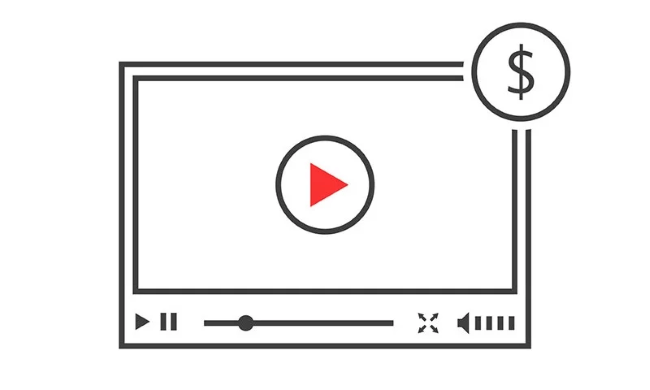 Part 2: Common Video Monetization Models
For the common knowledge, there are three models for you to monetize videos. And you can get to know them from the following introduction.
Advertising: This is the most common model for people to benefit from. By displaying ads when playing the video content, creators can earn money based on the clicks per view.
Subscriptions: With this model, creators offer premium or exclusive content to subscribers who pay a recurring fee. Creators earn revenue from the subscription fees paid by their subscribers.
Pay-per-view or rental: This model allows creators to charge viewers a one-time fee to access specific videos or a limited-time rental. It is commonly used for movies, documentaries, or educational content.
Sponsored content: In this model, creators collaborate with brands or advertisers to promote their products or services within their videos. They receive payment or other benefits in exchange for featuring or endorsing the sponsor's offerings.
Part 3: How to Make Monetizable Videos?
The pre-knowledge that you must know is that to benefit from the video, the content of it should be attractive enough or can strike a chord with the audience. So, you may wonder, how to make a video that can satisfy your need with ease?
With so many video makers on the market, your idea of making Monetizable videos can be done through the help of iMyFone Novi AI.
What if you don't have specific skills of making videos? What if you can't make the video on your own? Don't worry, use Novi AI, then you can turn your story or content to a video in just 1-click.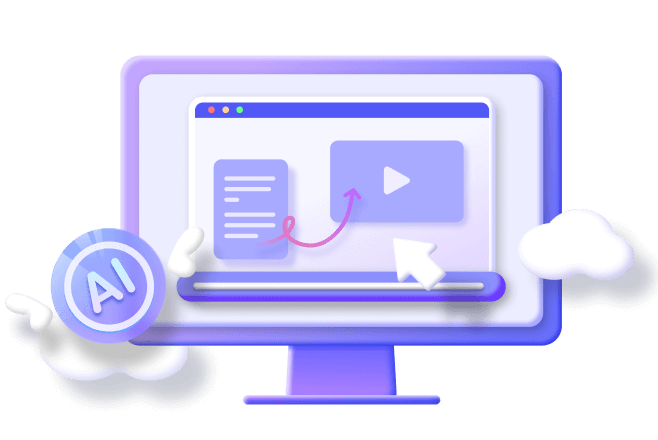 Key Features:
Make original videos in 1-click to realize traffic monetization on videos.
1-click to generate videos from the written content you give.
Turn your basic idea into a complete story with ease.
Rewrite articles to better make it a viewable video.
Step 1. Paste or type the content you want to convert to a video.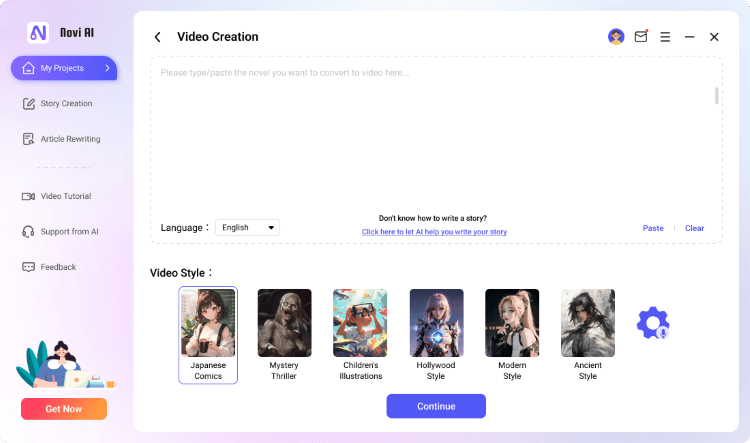 Step 2. Specify the video style and dubbing character you like to add to your video, and click the Continue button.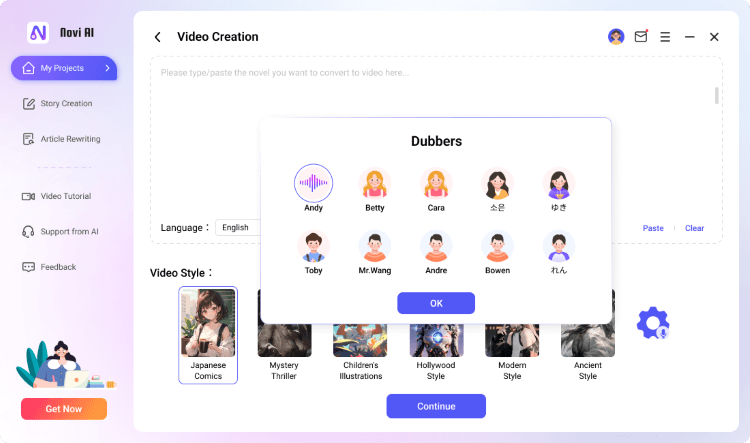 Step 3. Name your file and choose the destination folder, then hit the Start button for the program to begin creating videos.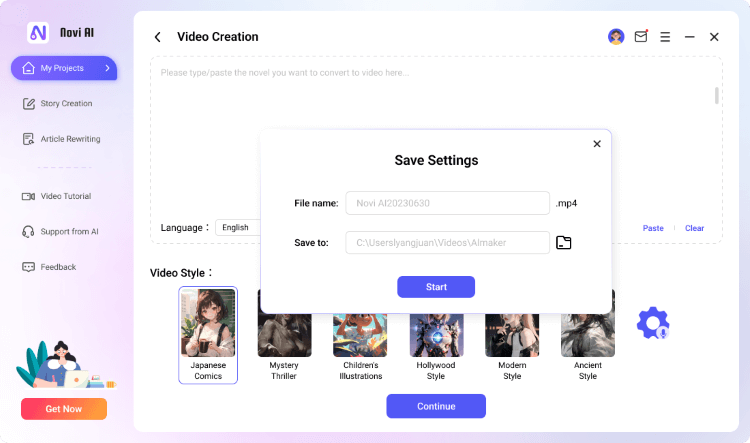 Step 4. It won't take long to process your video. After that, you can go get your original video.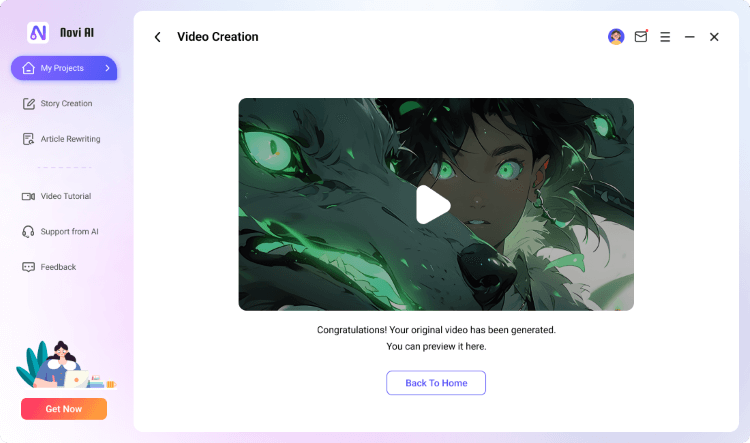 Novi AI can also help you to create stories or rewrite articles first. Then, you can make the generated content into a video with it.
Part 4: 5 Popular Video Monetization Platforms
Now that you know how to create videos for you to make profit, it's time to know after making the attractive videos, where can host your videos that meets your needs.
1

YouTube

YouTube no doubt is the largest video-sharing platform globally, with millions of users and a wide range of content. It offers multiple ways for content creators to monetize their videos.

The YouTube Partner Program allows creators to monetize their content through display ads, overlay ads, and video ads. Creators can also earn revenue through YouTube Premium revenue sharing, channel memberships, and Super Chat donations during live streams.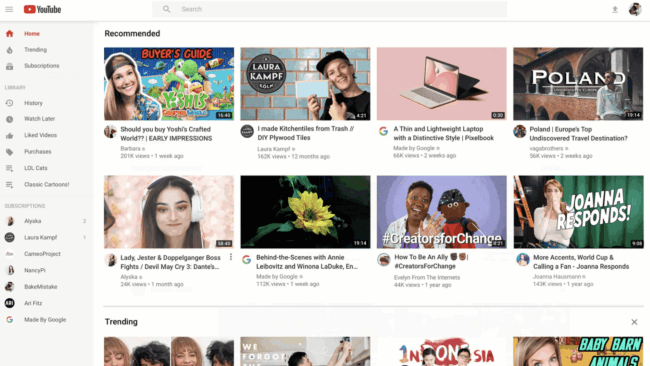 2

Twitch

Twitch is primarily known as a live streaming platform for gamers, but it also supports video-on-demand content. Content creators on Twitch can monetize their videos through various means.

Partners and Affiliates can earn revenue through ad placements, subscriptions, and Twitch Bits (virtual currency) used by viewers to support creators.

It also supports creators to work with brands to promote their products or services. Through this method of sponsorship, creators can earn a fee from the ads that are added to the video.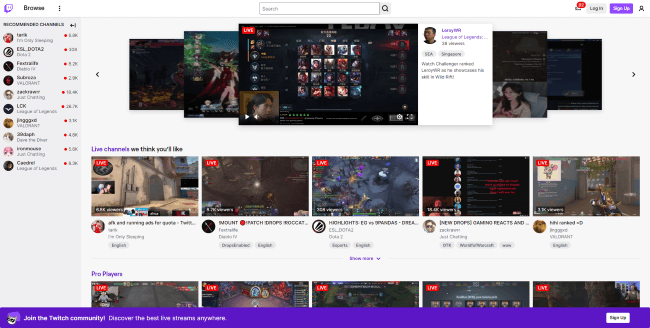 3

Uscreen

Uscreen is a video monetization platform that empowers content creators and businesses to build and monetize their own branded video streaming services. It offers flexible monetization options such as subscriptions, pay-per-view, and rentals, allowing creators to generate revenue from their video content.

With Uscreen, content creators can launch, manage, and monetize their own online video platforms, reaching their audience and growing their video business effectively.

4

Muvi

Moving on to our analysis of video monetization platforms, let's take a closer look at Muvi, which is an online video platform that focuses on over-the-top (OTT) streaming.

It provides various video monetization tools, allowing users to implement paywalls that work seamlessly with popular advertising, pay-per-view (PPV), and subscription models.

Whether you're a media company, educational institution, or independent content creator, Muvi offers the tools and infrastructure to establish a professional and profitable streaming service tailored to your specific needs.
5

Patreon

While not specific to video content, Patreon is a popular platform for creators to earn recurring revenue from their dedicated fans.

Creators can offer exclusive content, behind-the-scenes access, and other perks to their subscribers, known as patrons.

Patrons pay a monthly subscription fee to support the creator and gain access to premium video content.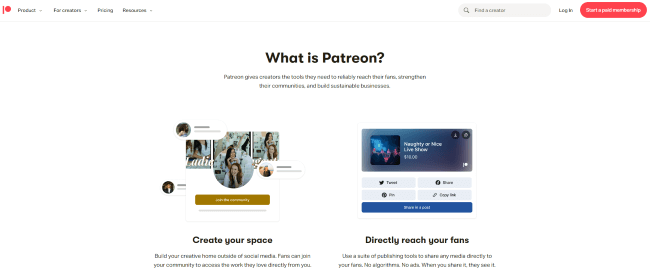 Conclusion
Profiting from the video is not a difficulty if you find a suitable tool to help you. Whatever the platform you choose, video monetization relies much on the video maker you use. Try Novi AI, the tool that makes your content to original videos in 1 click.