[You Can't Miss] 5 Visual Novels of 2023
Category: Generate Video
5 mins read
For those of us who love reading, visual novel represents the best of the world. That's why you're suggested to get ready to embark on thrilling journeys, engage with unforgettable characters, and make impactful choices that shape the narrative.
Whether you're a seasoned fan or new to the genre, discover the suitable visual novels of 2023 that will transport you to extraordinary worlds and captivate your imagination.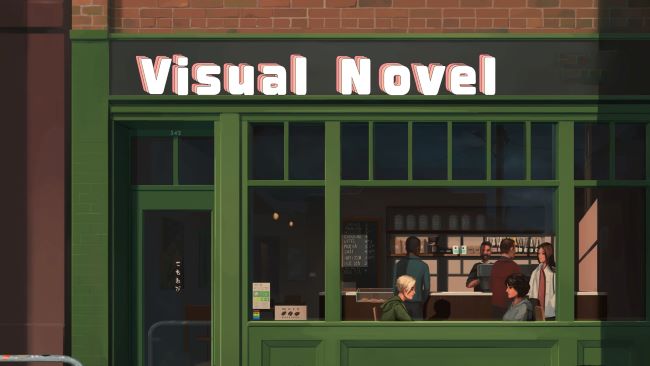 Part 1: What is Visual Novel?
A visual novel is a genre of interactive storytelling that combines elements of literature and visual media. It is often presented in a digital format and features a combination of text, images, and sometimes audio to convey the narrative.
The genre originated in Japan and has gained popularity worldwide. It encompasses a wide range of themes, including romance, mystery, science fiction, fantasy, and more.
By providing an immersive and interactive storytelling experience, players become active participants in the narrative unfolding before them
Part 2: How to Make Yourself a Visual Novel?
I know you have ever wanted to make yourself one but couldn't find the suitable one to try. If that's the case, this problem will no longer exist because iMyFone Novi AI to be introduced here can solve your puzzle and let you make visual novels freely.
What is it? It's an AI visual novel maker that aims at making original videos with the stories you give.
With simple settings, you can get the created videos in minutes. Moreover, it has the built-in video styles and dubbing characters that you can choose from, which can free you from making too many choices.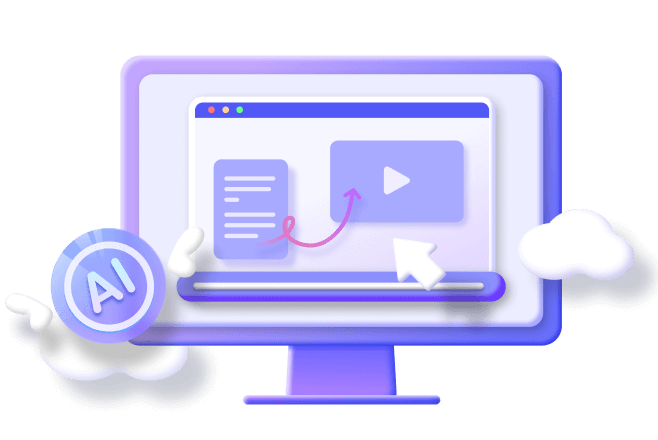 Key Features:
Make visual novels in 1 click with 100% originality.
Instantly convert the story into a 100% unique video.
Support to directly make a story with the basic idea you input.
Allow to polish articles by rewriting.
Step 1. Paste the novel you want to convert to a vivid video.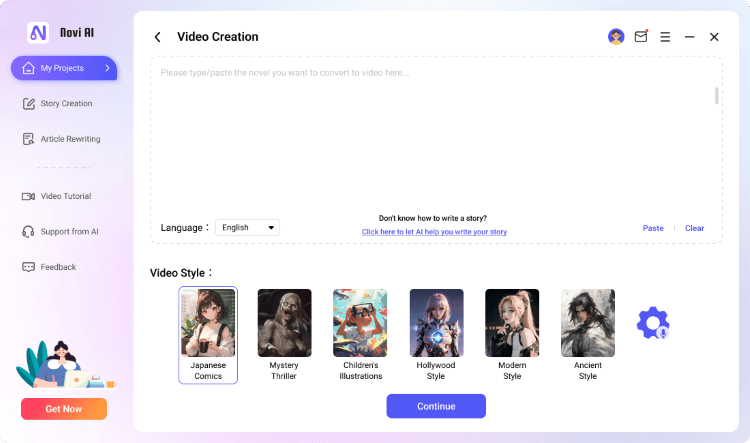 Step 2. Choose the video style and dubbing character according to your content, and click the Continue button.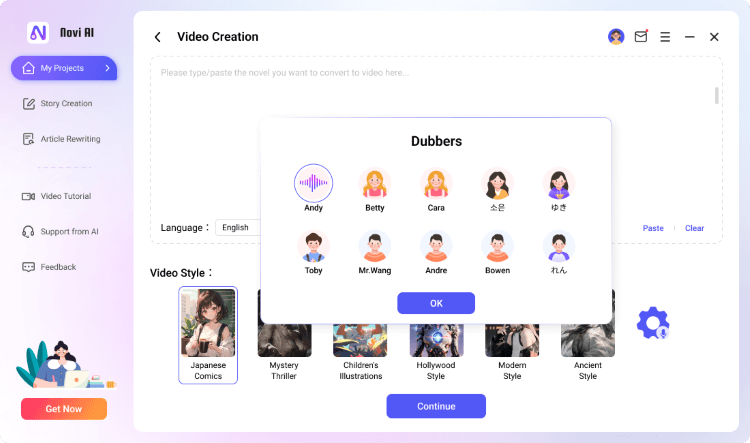 Step 3. Name your file and choose the destination folder you want to save the video, then hit the Start button for the program to begin creating the visual novel.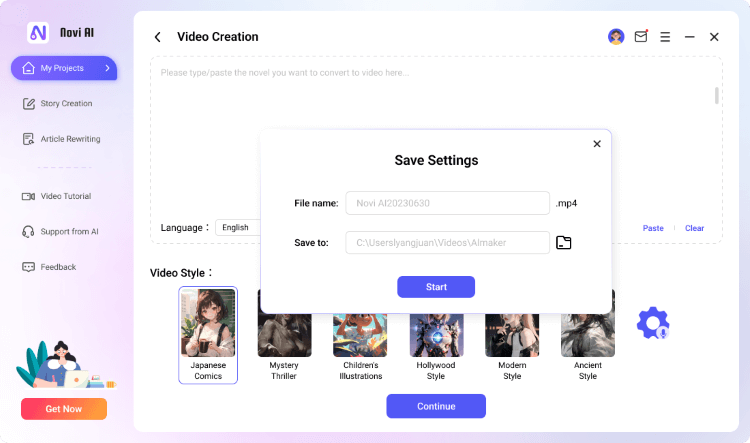 Step 4. When the program finish generating the video for you, you can locate your original video and share it freely.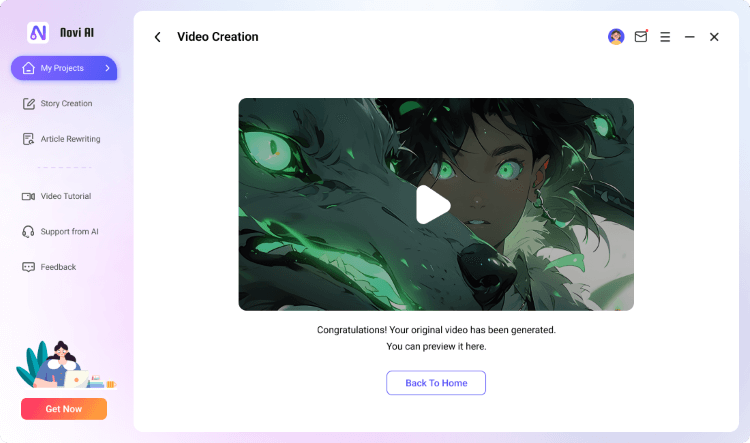 Part 3: 5 Picked Visual Novels
It's sure that everyone has his pick. From the following list, you can get to know the 5 picked choices in 2023. See if there is the best visual novel you like. If not, it's not a bad idea to know more and enjoy more.
1

Paranormasight: The Seven Mysteries of Honjo

"Paranormasight: The Seven Mysteries of Honjo" is an immersive and visual novel where players become paranormal investigators in the haunted town of Honjo.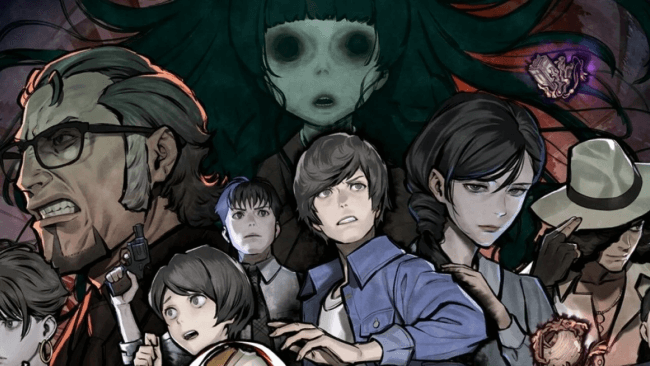 Unraveling seven chilling mysteries, players must navigate supernatural encounters, eerie locations, and puzzling events. Their choices shape the investigation's outcome and the fate of the town.
With captivating storytelling and atmospheric visuals, players encounter diverse characters with hidden motives and connections to the paranormal. By uncovering their stories and making crucial decisions, players confront the haunting mysteries that grip Honjo.
2

Winter's Wish: Spirits of Edo

"Winter's Wish: Spirits of Edo" is an enchanting visual novel that transports players to the magical world of ancient Edo during the winter season. As a young protagonist, players embark on a quest to fulfill a heartfelt wish, encountering mystical spirits and forging meaningful relationships along the way.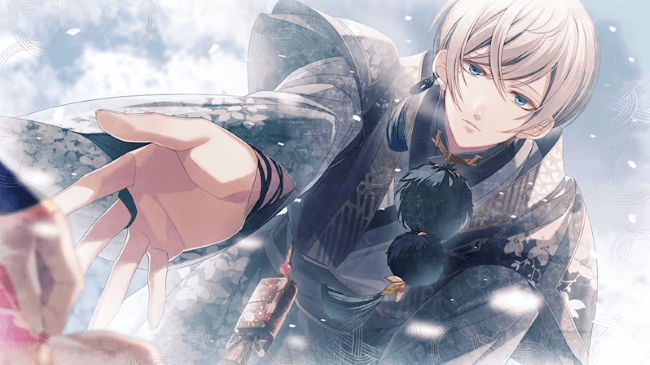 In this captivating narrative, players navigate the beautifully illustrated realm of Edo, making choices that shape the protagonist's path and unravel the secrets of the wintery landscape.
With its blend of romance, fantasy, and adventure, it offers a captivating experience filled with joy, hardships, and the power of wishes in a world brimming with magic and wonder.
3

Steins;Gate

"Steins;Gate" is a critically acclaimed science fiction visual novel set in Akihabara, Japan. Players assume the role of Rintaro Okabe, a self-proclaimed mad scientist, and explore a gripping story involving time travel and its consequences.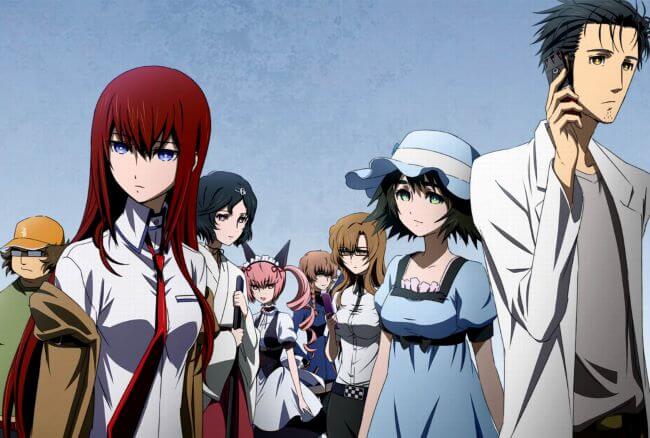 As the narrative unfolds, players uncover a thrilling conspiracy as Okabe and his eccentric friends accidentally discover the ability to send text messages to the past, altering the course of history.
Through their choices, players navigate complex moral dilemmas, unravel mysteries, and confront the dangers of tampering with time.
With its intricate plot, memorable characters, and thought-provoking themes, it offers an immersive experience filled with suspense and scientific curiosity.
4

A Year of Springs

"A Year of Springs" is a heartwarming visual novel that takes players on a journey through the seasons of life. As the protagonist navigates love, friendship, and personal growth over the course of a year, players make choices that shape their relationships and determine the outcome of the story.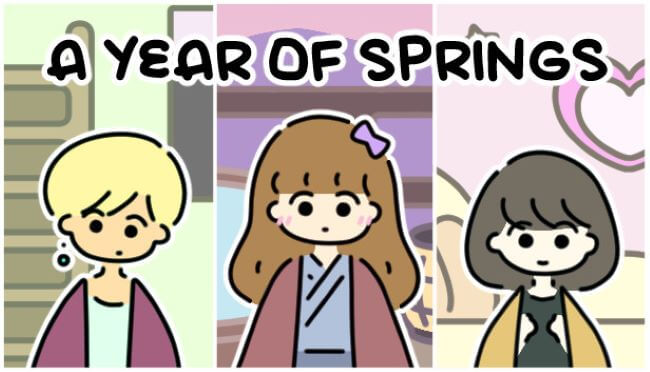 Witness the protagonist's joys, challenges, and unexpected encounters through beautifully illustrated scenes and captivating dialogue.
Embrace the changing seasons and accompany the protagonist on their emotional journey through the ups and downs of life in this delightful visual novel.
5

The House in Fata Morgana

"The House in Fata Morgana" is a captivating and atmospheric visual novel that immerses players in a haunting tale of love, loss, and redemption. Set in a cursed mansion called Fata Morgana, the game spans different time periods as players uncover the tragic histories of various characters.
Through interconnected stories, players delve into the mysteries of the mansion, encountering themes of romance, betrayal, and the enduring power of the human spirit.
And its evocative art style, haunting soundtrack, and deep narrative offer an unforgettable experience that leaves a lasting impression.
Conclusion
Is your favorite visual novel included in the list? If not, options mentioned are great choices for you to relax. And if you're a creator who want to make your own video from novel, make sure to try Novi AI, which can fulfill your idea of converting novels to original videos in 1 click with ease.