Prompt to Video Made Easy: Exploring Top Video Creation Tools
Category: Generate Video
3 mins read
If you've ever found yourself intrigued by the idea of transforming prompts into captivating videos but felt daunted by the technicalities, you're in for a treat.
In this article, I'm taking you on a journey that simplifies the process and empowers you to effortlessly craft videos with some user-friendly tools. They unravel the complexities of converting prompt to video and make the magic happen.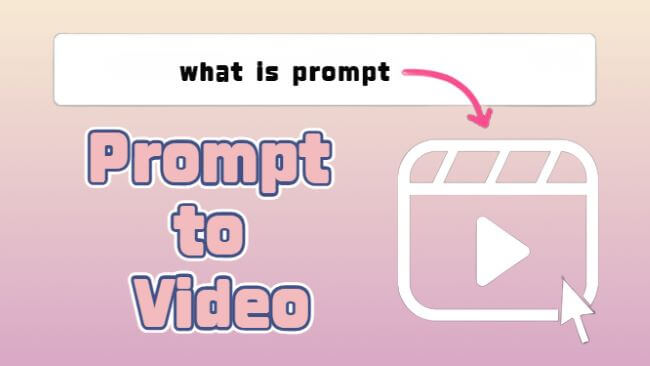 Part 1: Info of a Prompt
A prompt is a starting point designed to inspire or guide creative thinking, writing, or content creation.
It can be a word, phrase, question, or even an image that serves as a catalyst for generating ideas or initiating a specific action.
In the context of content creation, prompts often help spark original thoughts and guide the direction of articles, stories, or videos.
Part 2: Explore 3 Prompt to Video AI Tools
As an AI prompt to video generator, Novi AI empowers you to transform the given text prompt into vivid video with ease.
Offering built-in video styles, voices, BGM, it lets you seamlessly create original videos with pictures that align with the prompt.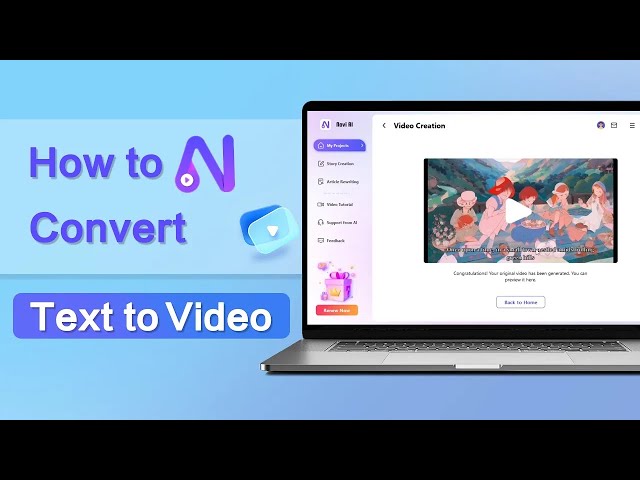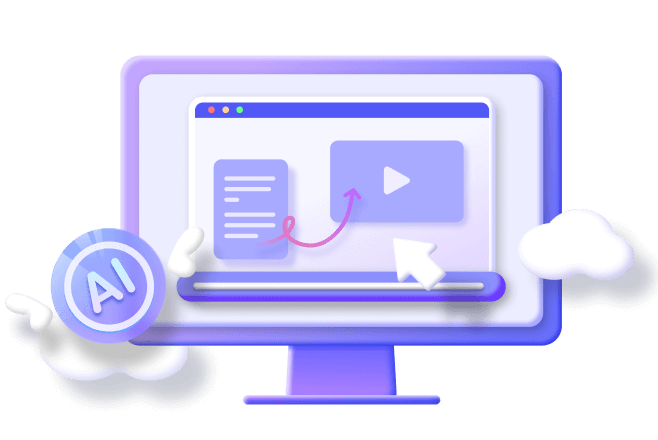 Its Highlights:
Convert text prompt to video with 100% originality in 1 click.
Able to make cartoon video, tutorial video, ads trailer video and more.
Offer resourceful video styles, voices and music.
Allow to make more prompts, stories, novels, plots, etc.
Step 1: Download iMyFone Novi AI and launch it to enter the Video Creation section.
Step 2: Paste the prompt you want to convert to a video, specify the settings and click Continue.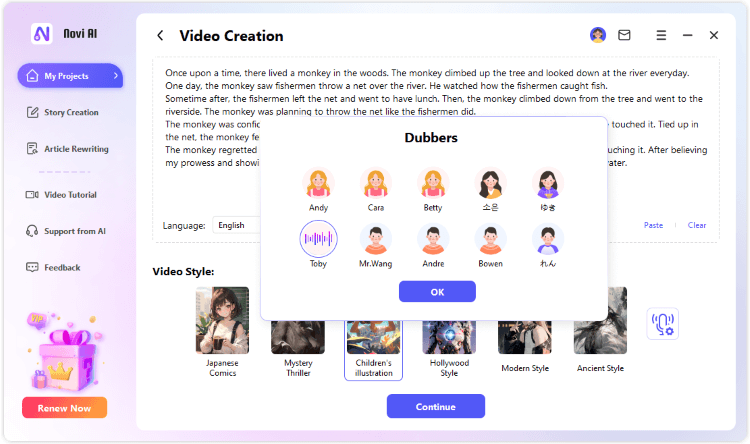 Step 3: Name the file and choose the save location for the video.
Step 4: preview or go back to paste more prompts to make videos.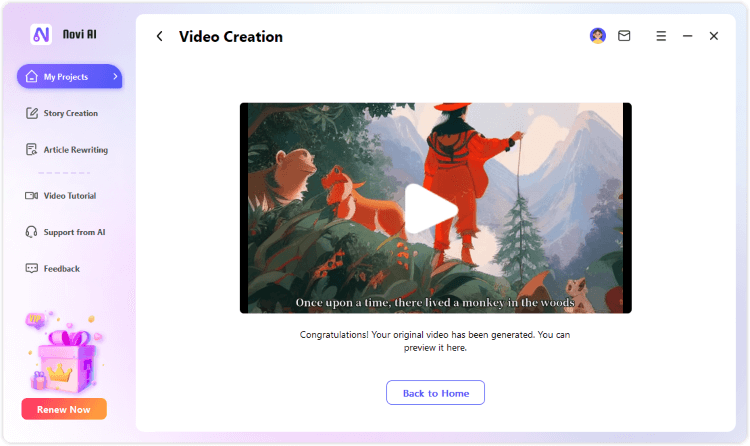 2. Lumen5
Lumen5 serves as an easily navigable platform that transforms your prompts and content into captivating videos
It harnesses the power of artificial intelligence to assess your text and generate visuals that complement your story.
Additionally, its text-to-speech functionality seamlessly converts your script into a polished voiceover, and its extensive media library offers a diverse array of visuals to enrich your video content.

Key Features:
A text prompt to video AI tool to transform given content into engaging videos.
Allows to choose from a variety of customizable templates for video creation.
Offers built-in text-to-speech feature to make the text an audio.
Access a vast library of images, videos, and music.
3. InVideo
InVideo, another AI prompt video generator, is a flexible web-based tool crafted to bring your prompts to life through dynamic videos.
By employing its editing features, you have the ability to tailor your videos by incorporating text, animations, transitions, and additional elements.
Moreover, leveraging its stock footage, images, and music is also a great option to enhance your videos.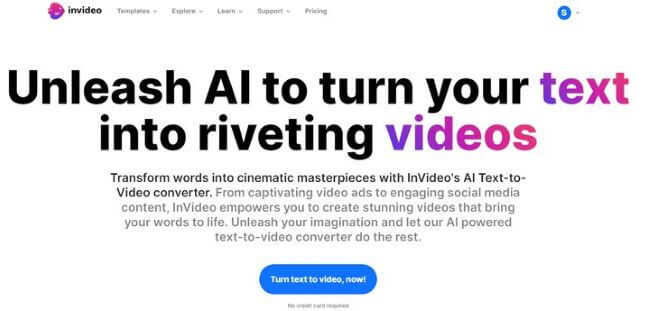 Key Features:
It offers different video templates for different themes.
The video editing offers transitions, subtitles and more.
It supports various video formats for exporting.
The collaboration feature is provided for multiple users to operate at the same time.
Conclusion
In summary, the prompt to video process can be quite easy with the help of AI. The cutting-edge capabilities of the introduced AI tools make video creation a breeze.
For those seeking versatile, quick, high-quality AI text to video solution, Novi AI is recommended as it serves as a gateway to your easier video creation work.