How to Grow Your Channel with AI Generated YouTube Videos?
Category: Generate Video
4 mins read
Within the realm of digital content, AI generated YouTube videos have become a topic of fascination and opportunity. If you've ever pondered over the enchanting allure of these videos, this article is your gateway to channel growth.
In this article, we will delve into the art of utilizing these AI-generated videos to foster your YouTube channel, enhance subscribers, views, and engagement, aiming to guide you on effectively using these videos!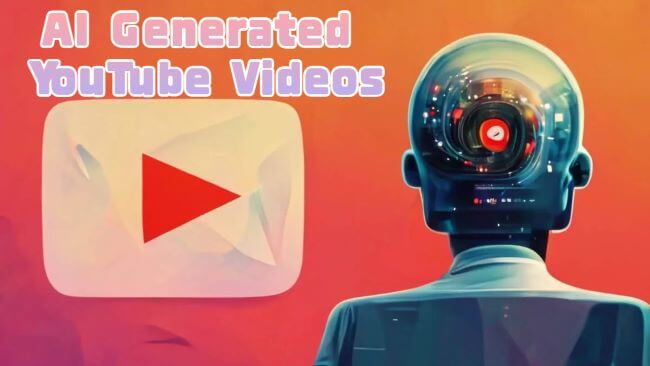 Part 1: What is a YouTube Video Ideas Generator?
What are the main features of a successful and engaging YouTube videos? Points listed here are some you may need when making a YouTube video.
High-Quality Visuals: Well-edited visuals boost the viewing experience, showcasing professionalism.
Engaging Content: Offer valuable and captivating content that caters to viewers' interests, questions, or needs, maintaining their engagement.
Structured Storytelling: Structure your video with clarity—introduction, core content, and conclusion. Effective storytelling sustains viewer interest and curiosity.
Clear Audio: Superior audio ensures users to understand the content smoothly.
Interactive Elements: Incorporate interactivity like polls, questions, or calls-to-action for viewer engagement and involvement.
Appropriate Length: Maintain suitable video length for the subject, retaining viewer interest without excessive duration.
Part 2: How to Make AI Generated YouTube Videos?
Of course, this question should be answered by AI tools. And since there are many tried and tested AI video generators online, here are 3 of the best available on the market.
When referring to an AI YouTube video generator, Novi AI stands up with its feature of being able to make YouTube video instantly with all built-in features such as different video styles, voices and BGM.
And the highlight of it is that the story video it made can be specifically uploaded to YouTube for money earning.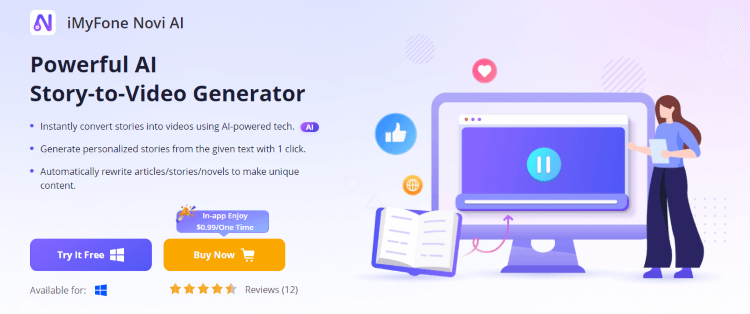 And the difference between it and other competitors lie in the fact that it integrates with ChatGPT, which means you can use it to generate YouTube video idea and then make the given idea a video, all in one software!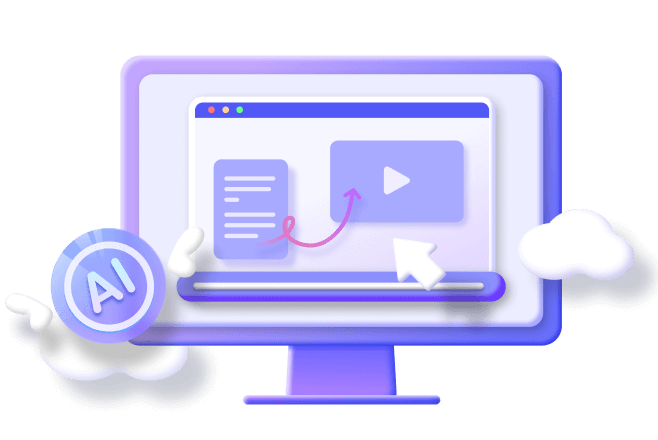 Its Highlights:
Convert text to YouTube video with resourceful pre-built features.
Generate videos with engaging pictures that match the text prompt.
Also able to make cartoon videos, animation videos, short story videos, etc.
Step 1: Download iMyFone Novi AI and launch it to enter the Video Creation panel.
Step 2: Paste the text you want to make into a YouTube video, specify the settings and click Continue.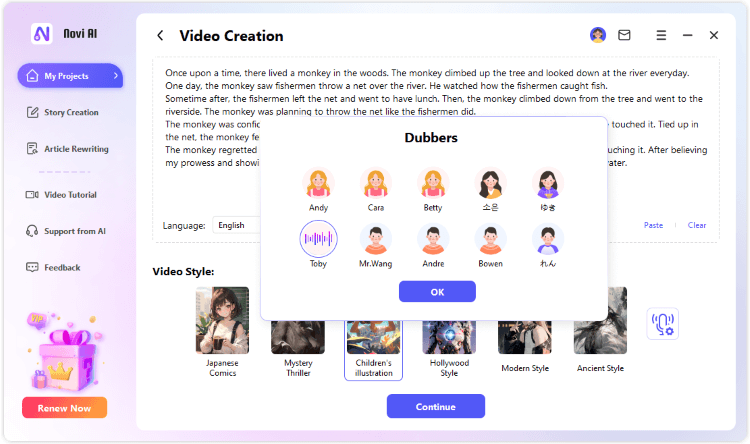 Step 3: Name the file and choose the save location for the video.
Step 4: Click to preview or go back to make more original YouTube videos.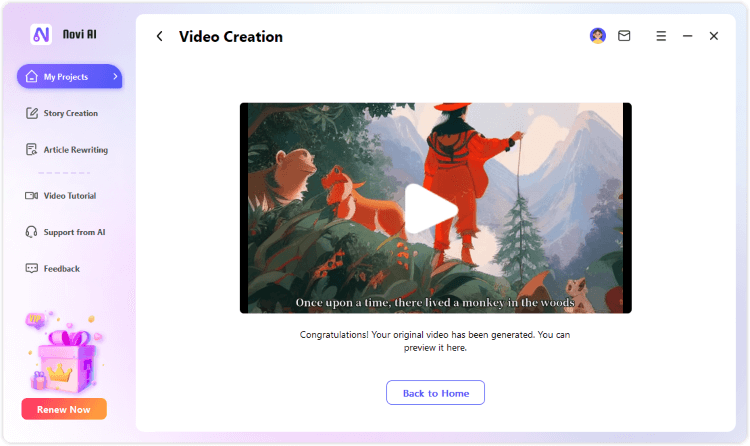 2. Pictory
Pictory YouTube AI video generator is a dynamic platform designed for content creators aiming to enhance their videos.
With a primary emphasis on visual storytelling, this tool allows you to smoothly integrate captivating visuals into your videos, turning them into engaging stories.
Moreover, it provides a variety of customizable templates that match your branding, ensuring a unified and polished visual style.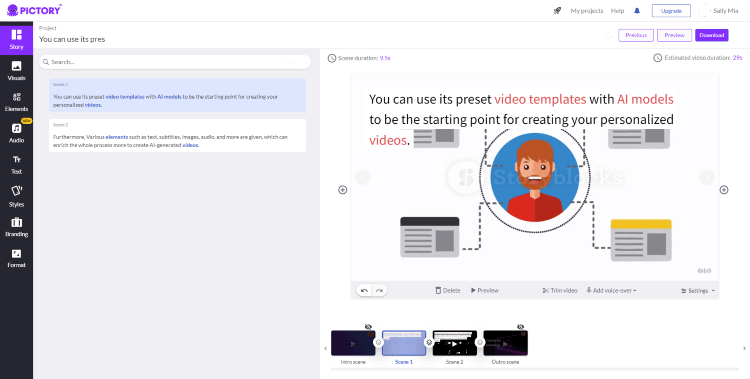 3. FlexClip
The FlexClip is designed to streamline the process of crafting videos for creators at every skill level. Its interface, designed with user-friendliness in mind, enables simple tasks like trimming and merging clips, incorporating text overlays, and introducing transitions.
The platform's library of stock footage and music complements your content, while its built-in screen recording feature widens your creative possibilities.
For producing tutorials, vlogs, or promotional content, this AI YouTube video generator empowers you to craft engaging videos effortlessly.
Part 3: Latest News about YouTube Videos
YouTube is experimenting with AI-generated video summaries that are displayed on search and viewing pages.
These summaries aim to offer a brief outline of the video content, assisting viewers in determining whether the video is worth their time.
Initially, the test was only accessible for a select group of English-language videos and a subset of users. These concise descriptions will eventually be featured in various types of videos like tutorials, shopping guides, and vlogs, specifically on mobile devices.
Conclusion
There are different votes for AI generated YouTube videos, but it is worth noticing that if you utilize them properly, the time and effort you got saved can be invaluable. And to make money through these videos, making a profitable YouTube video via Novi AI is recommended! Have a try!