[2023] 3 Tested AI Story Generators for Crafting Unique Stories
Category: Generate Video
4 mins read
It's acknowledged that no matter what type of writer you are, one-of-a-kind stories are truly hard to write. But today, you can say goodbye to this block and hello to captivating narratives with an AI story generator.
By utilizing the power of AI to unlock your creative potential, this groundbreaking tool can lead you to the world of storytelling and magically enrich your content.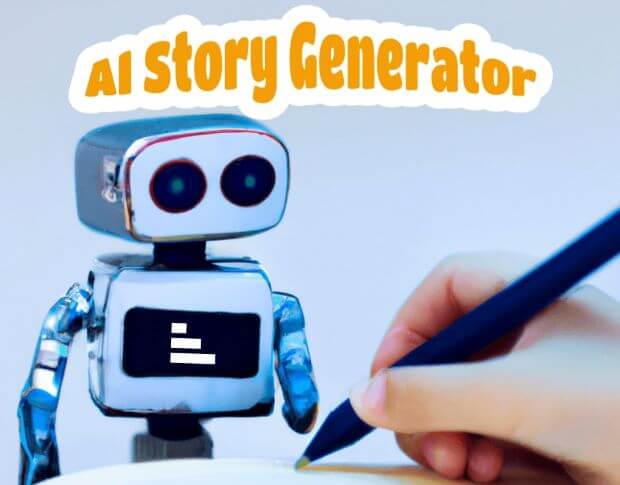 Part 1: What is AI Story Generator?
The AI story generator is a potent tool that harnesses AI to generate captivating written content automatically. By analyzing extensive data, it generates stories, plots, characters, and more.
In a word, it serves as a valuable resource for writers, assisting them in overcoming creative blocks and discovering inspiration for content creation and storytelling.
Part 2: 3 Popular AI Story Generators Recommended
Making AI generated story is no longer an impossible task owing to advancements in AI technology. Read on to find out the story generator that can suit your different needs.
1

Novi AI – Story Generator with AI

If you're looking to create AI generated stories, iMyFone Novi AI tops the list as an effective choice.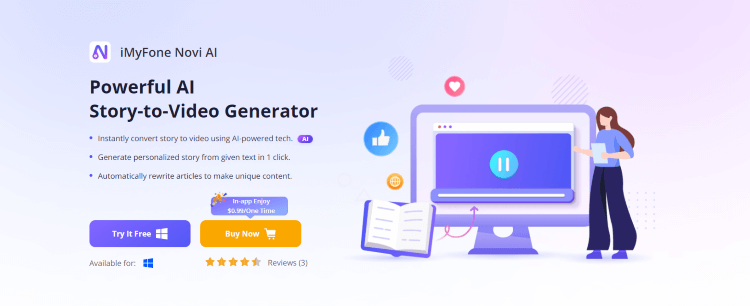 While there are many reliable tools available, Novi AI stands out for its ability to create any type of story, including modern, suspense, romance, and more kinds that are waiting for you to discover.
Hence, whether you're an aspiring writer or someone in need of compelling copy, generating high-quality written content tailored to your specific needs is no more a tough task.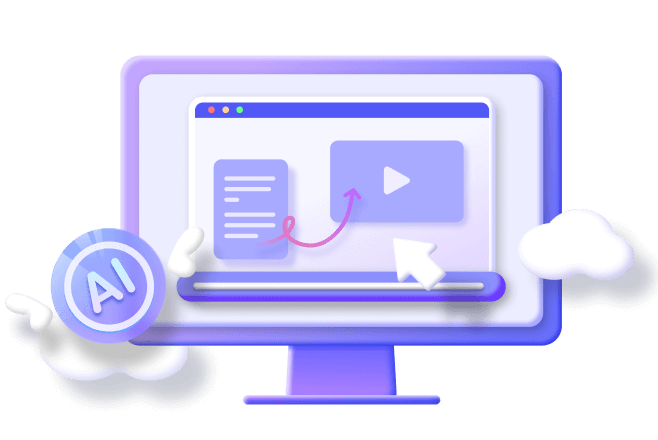 Key Features:
Create an original AI generated story with the requirements in a few seconds.
Different story types for you to choose from with different content generated.
One step further to turn your story into a unique video for making money.
An efficient tool that is easy to use to save you the time and energy.
How to Make an AI Generated Story:
Step 1. Download Novi AI to enter the main interface, choose the Story Creation tab.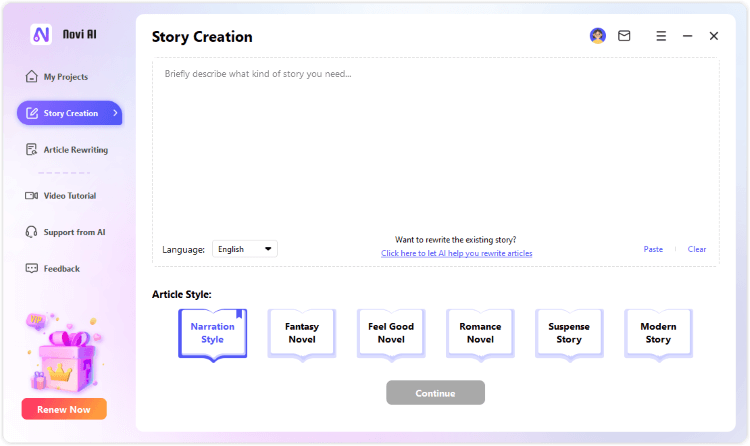 Step 2. In the input box, briefly describe what kind of story you want, select the story style you need, and click Continue.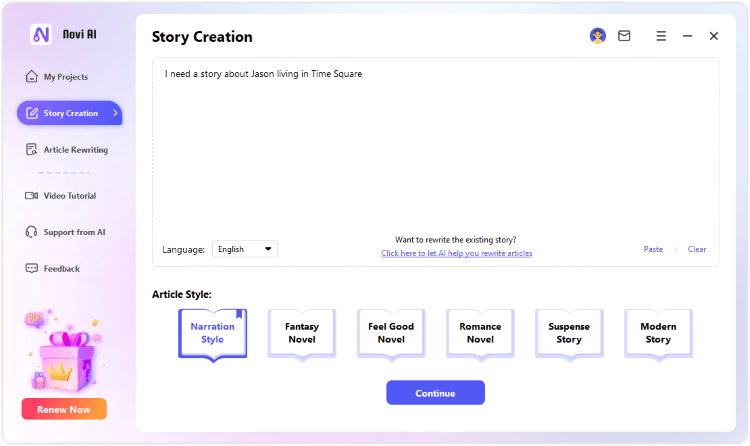 Step 3. When the process is finished, click to Copy or Re-generate the story.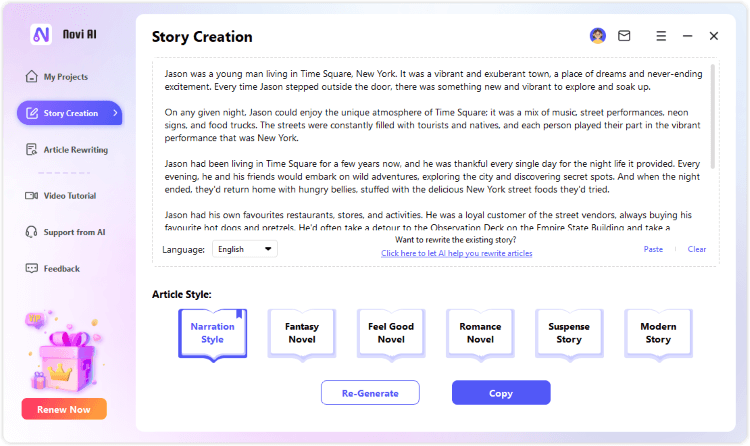 Novi AI can also help you to convert the generated story into a unique video. If you want to know how to make a video after that, please check the guide here or operate directly by entering 'My Project' section of the software.
2

StoryLab

StoryLab serves as an AI-driven writing companion that aids in generating story ideas, outlines, and character profiles. Its primary objective is to assist fiction authors in their storytelling.

By employing a neural network, the app generates narratives that align with the user's input, facilitating the writing process and inspiring authors to create engaging stories.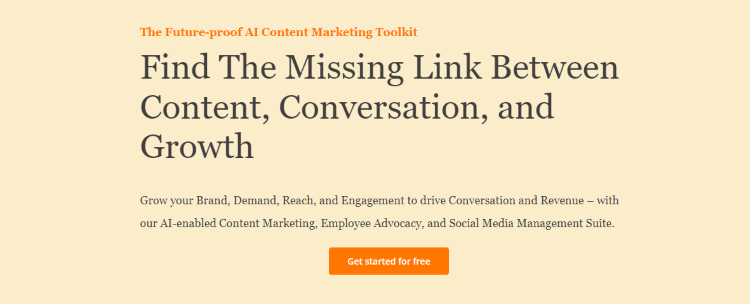 Helps to develop comprehensive story outlines.
Uses a neural network to provide content.
Provides with different genre, and style.
3

Rytr

Rytr is another AI story generator that can be found online. It also claims to be a tool that revolutionizes the way you create content.

From blog posts to social media captions, email drafts to creative storytelling, Rytr empowers you to effortlessly produce engaging and polished written material with its advanced natural language processing capabilities.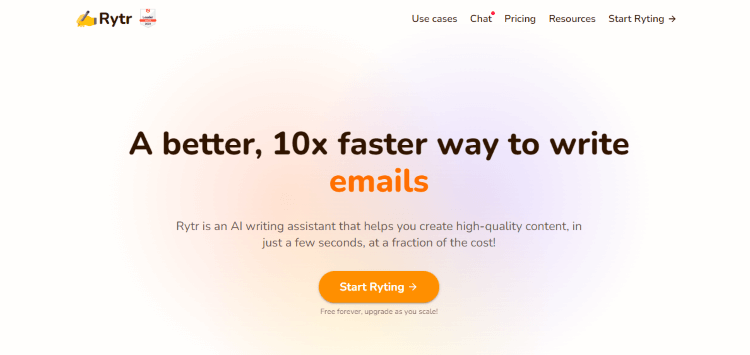 You can choose from various tones and styles to match your desired writing approach.
Allows to specify the length of your content to fit your requirements.
Provides with a Chrome extension that you can use easily.
Part 3: FAQs about Story Generator AI
1

Is there a free AI story generator?

Yes. To try a free tool for story generation, Novi AI is worth trying. And it offers to create a story for free. Though with limited times, you can try it and make a unique story.
2

How do I create an AI story?

By following the steps listed in the Novi AI part, you can create an AI story in a few seconds, which is tested and tried to be true.
3

Can I earn money by writing stories online?

Yes. There are many content creators who make money by posting articles, stories or novels online. And if you're one of them who lack of creativity, the AI tool is here for you.
Conclusion
With the AI story generator, the possibility of making unique stories for boosting traffic or other purposes is immeasurable. Whether you're a writer who needs killer content or someone who needs a simple story, Novi AI is always there to make up for the lack of imagination thus improving your working efficiency.