Enhance Your Low-Res Photos for Any Occasion
This AI image quality enhancer is applicable to remove blur from photos, colorize b&w photos, sharpen images, and more for any occasion.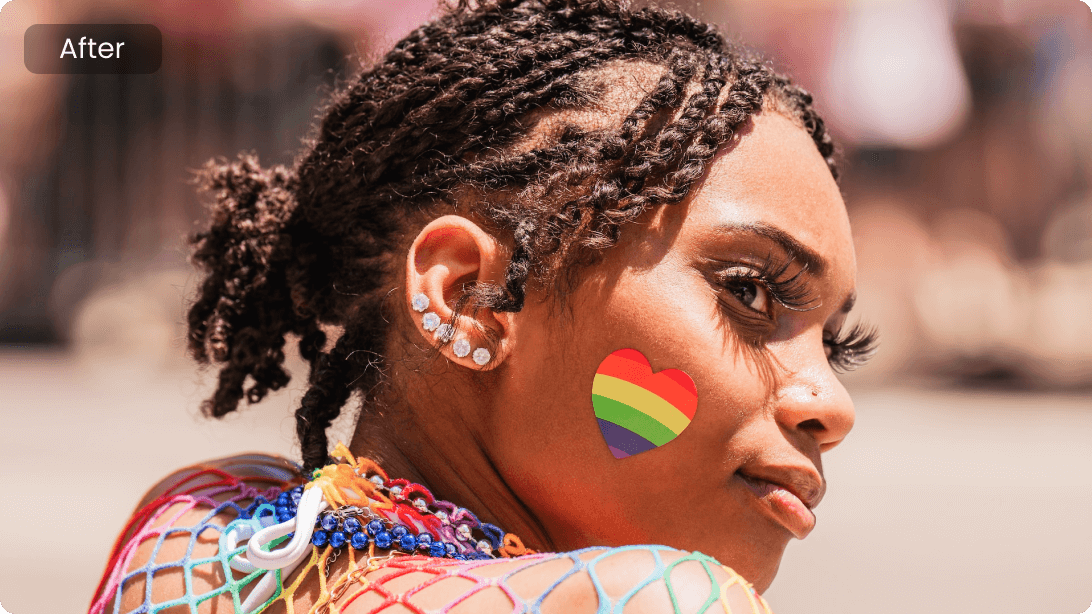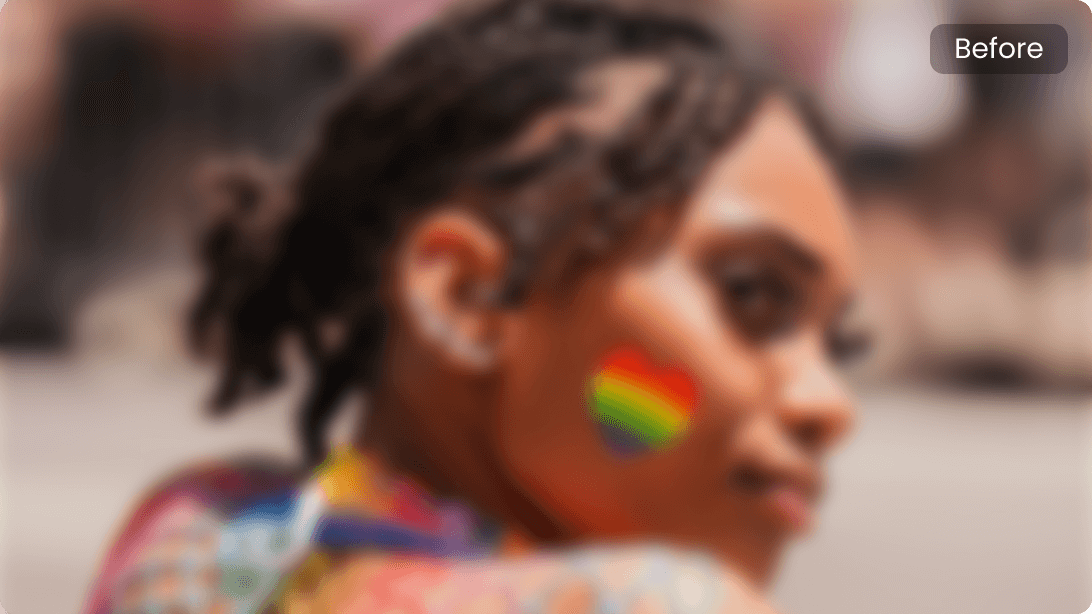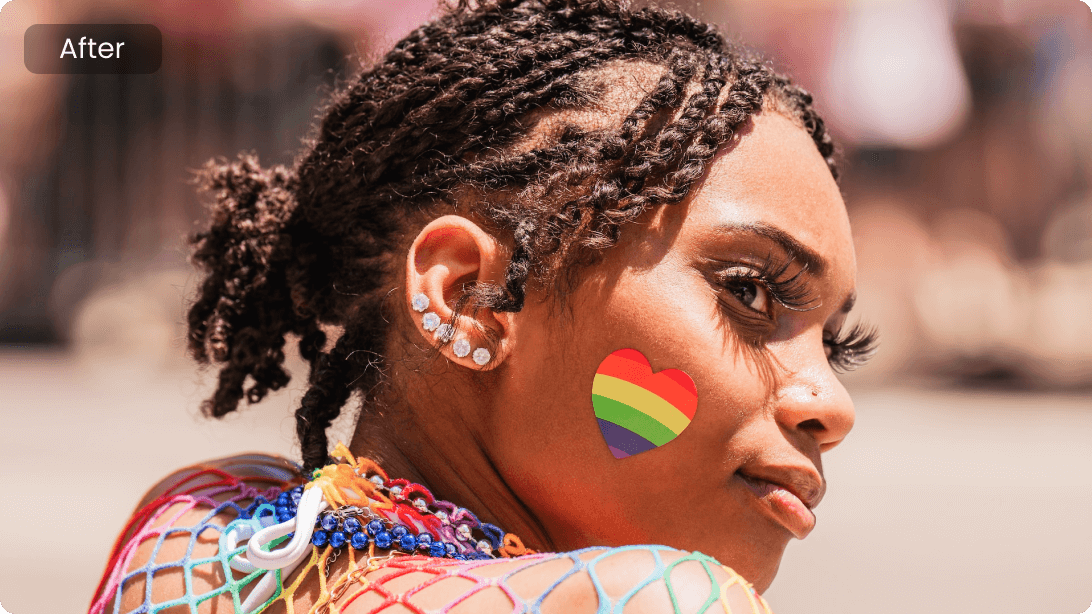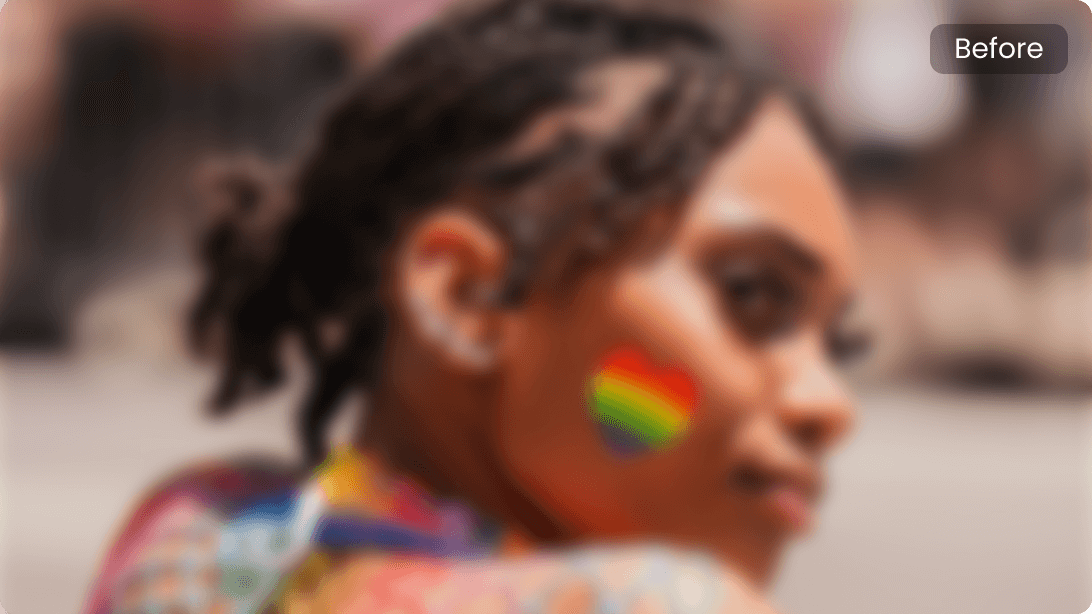 Enhance Blurry Images
EasifyAI's deblur feature makes it easy to remove blur from images. Whether for incorrect shutter speed or untimely autofocus, the worries will go away after unblurring your photos.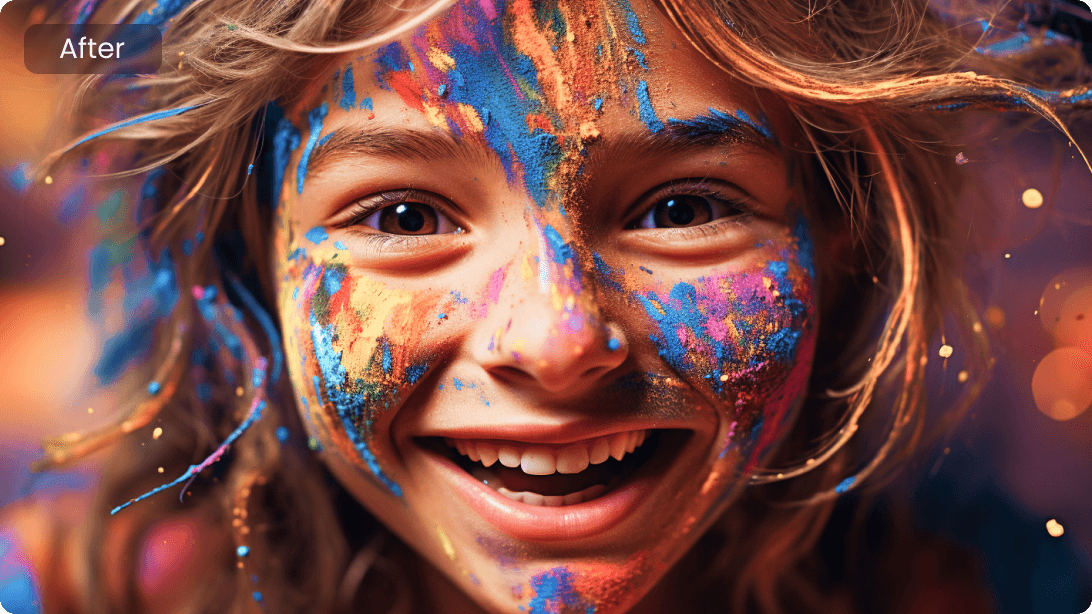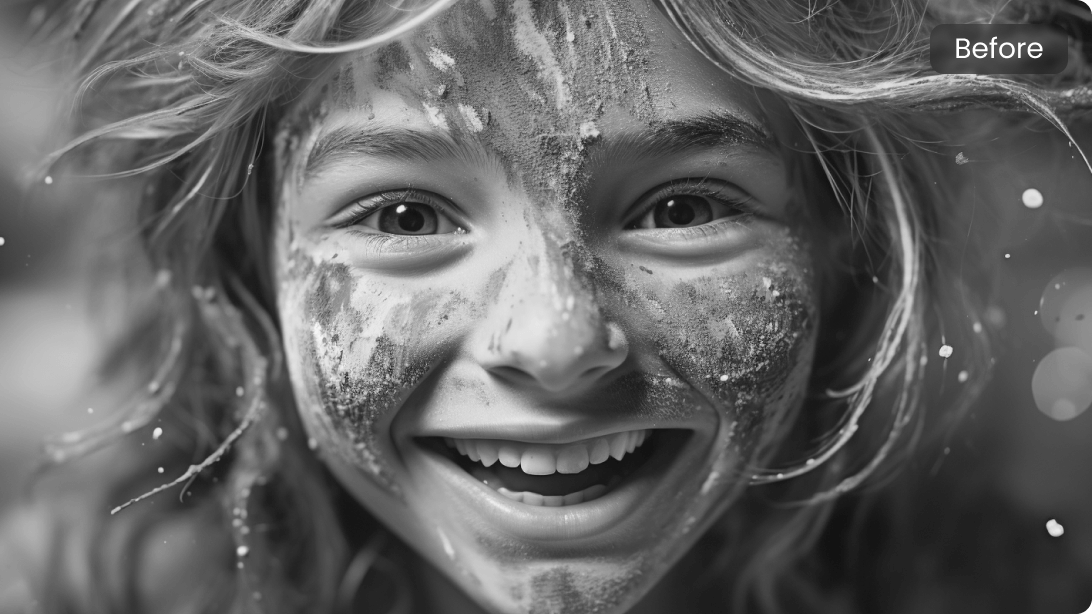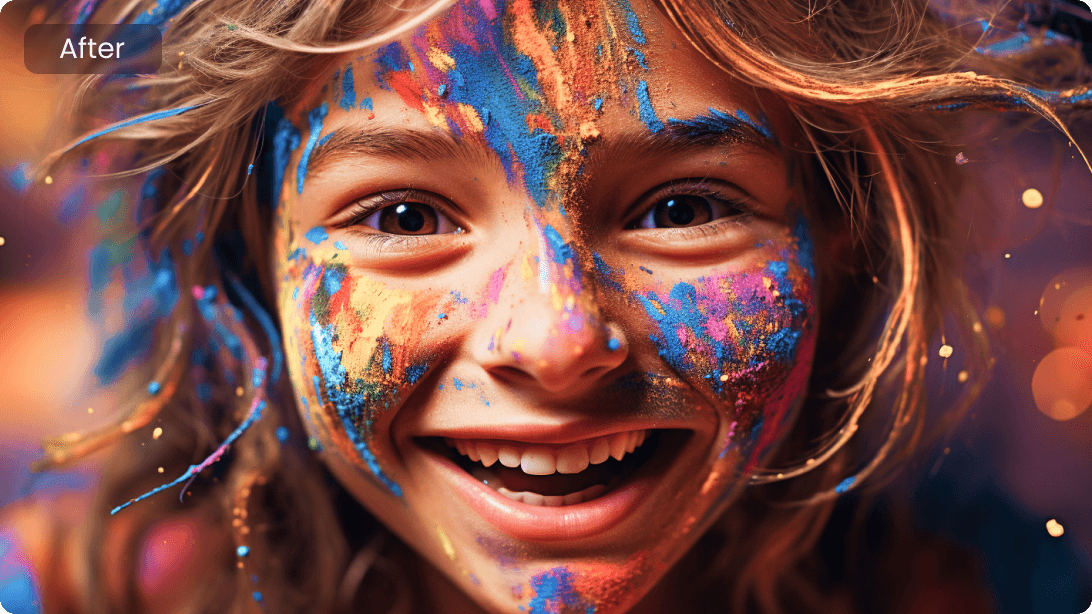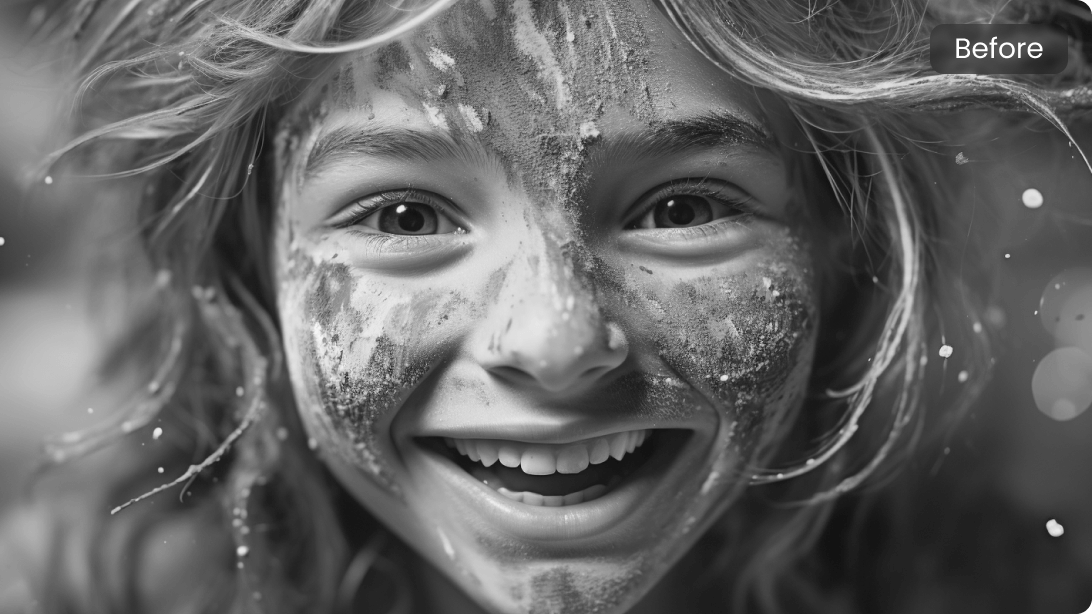 Colorize Black and White Photos
Without needing traditional color filters, this AI photo enhancer makes it an easy task to bring old photos to life by adding realistic colors to your black and white photos.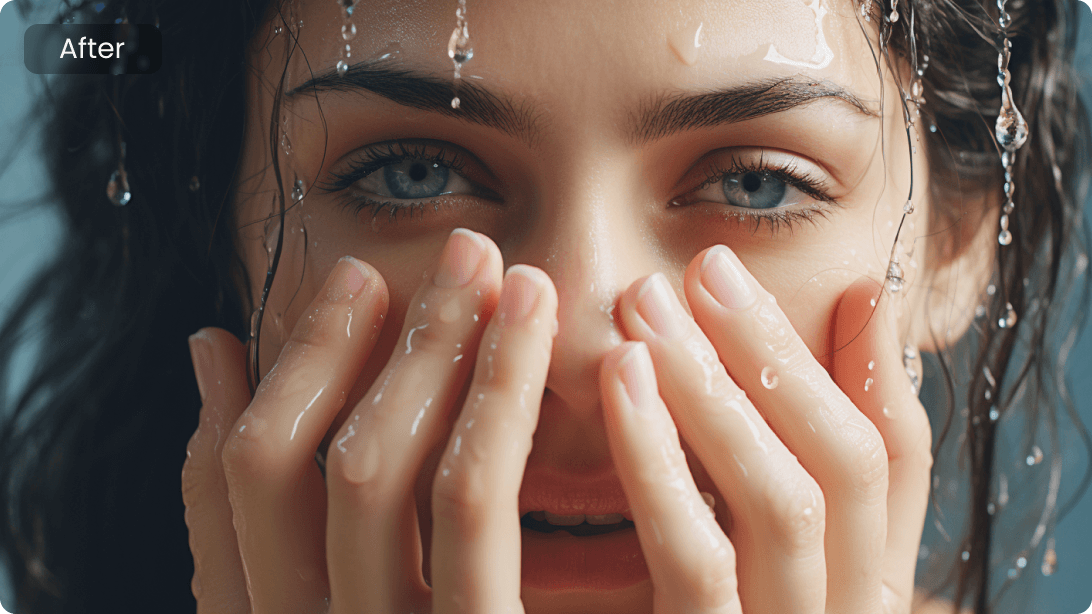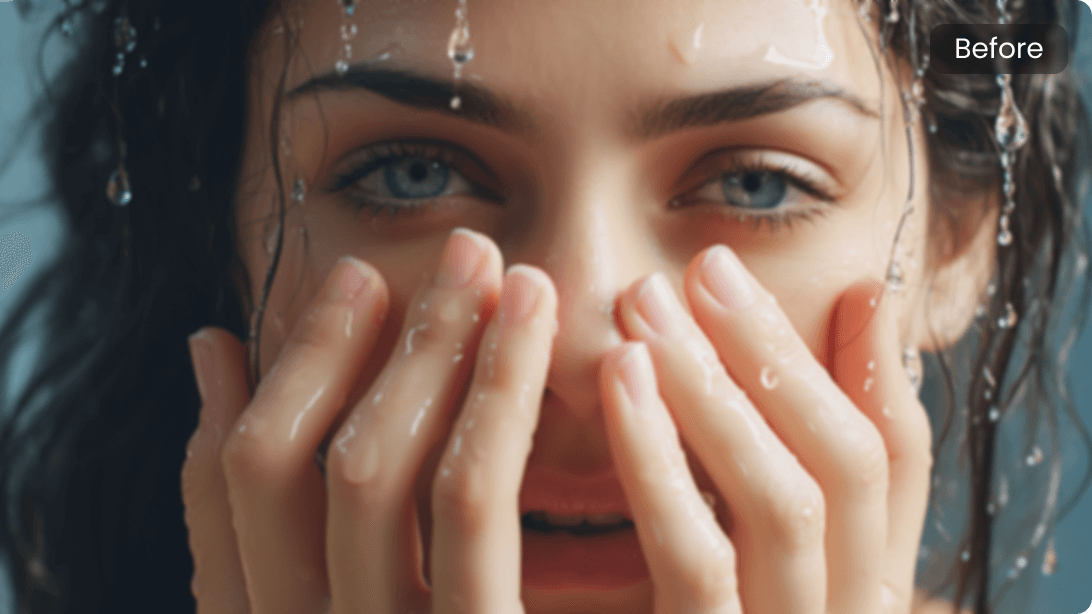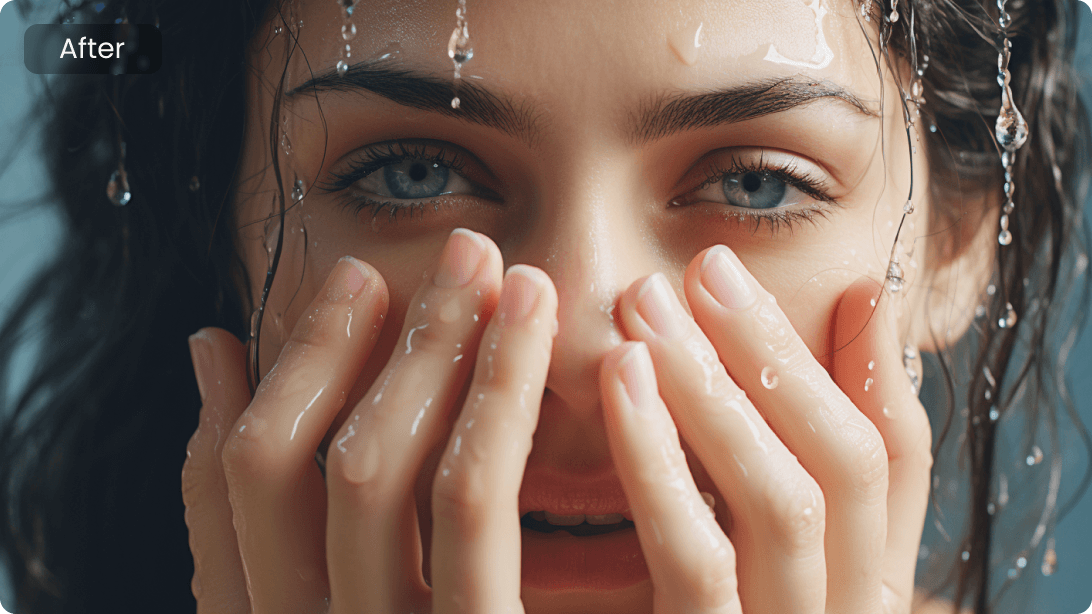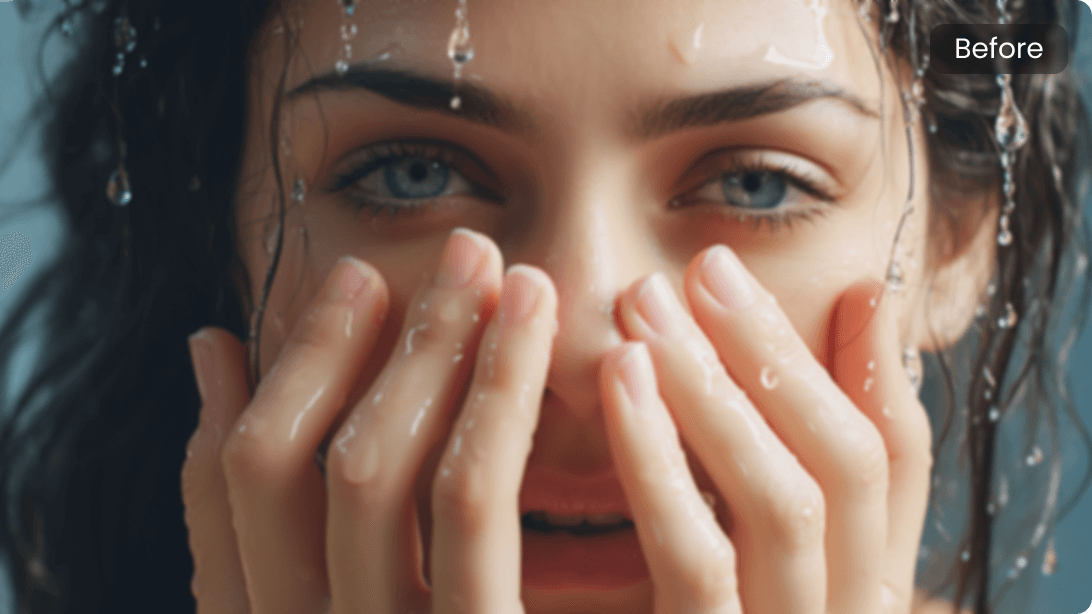 Sharpen Photo Edges
By sharpening, the edge of the photo will look crisp and clear. For your portraits to be shared on social platforms, sharpening can make it more distinct than others.
EasifyAI
Image Enhancer
The Handy Tool for Personal and Business Needs
Social Media Sharing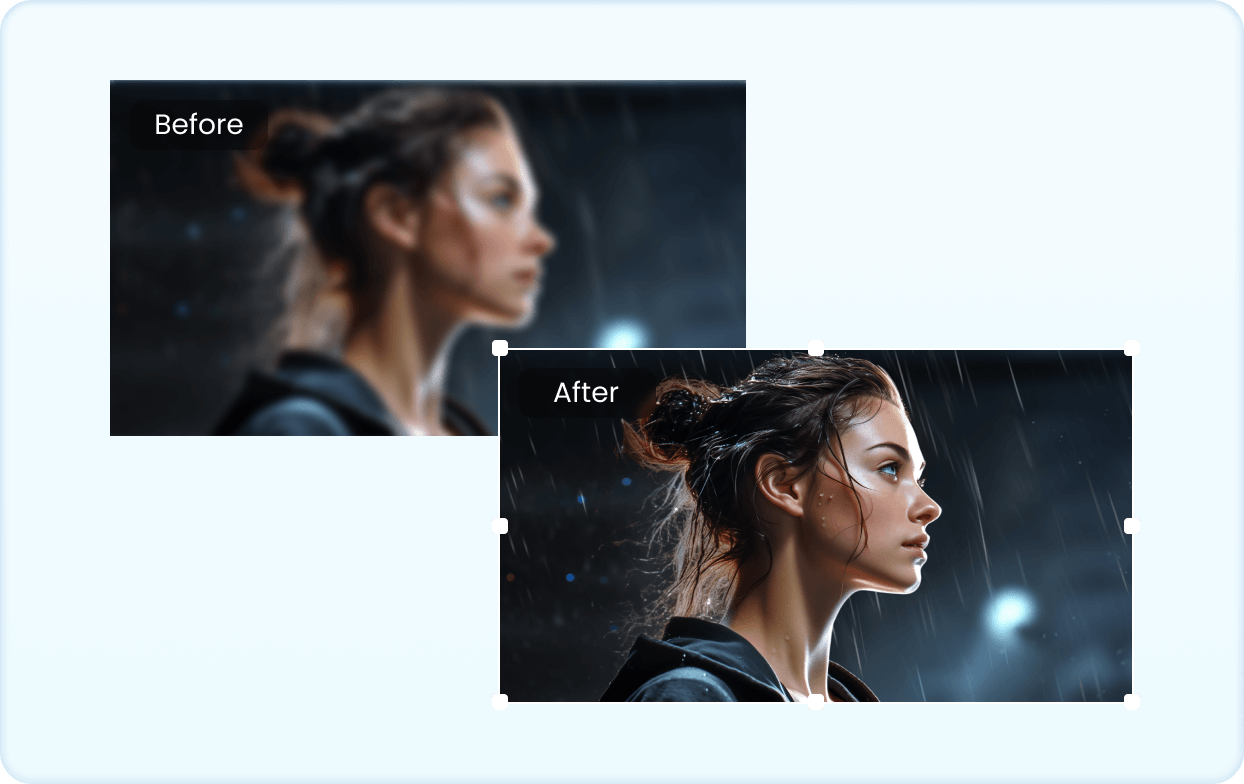 With EasifyAI image enhancer, you can constantly gain likes from followers by posting high-quality photos. Also, enhancing your photos makes it easier to stay on the top of your niche on social media.
5042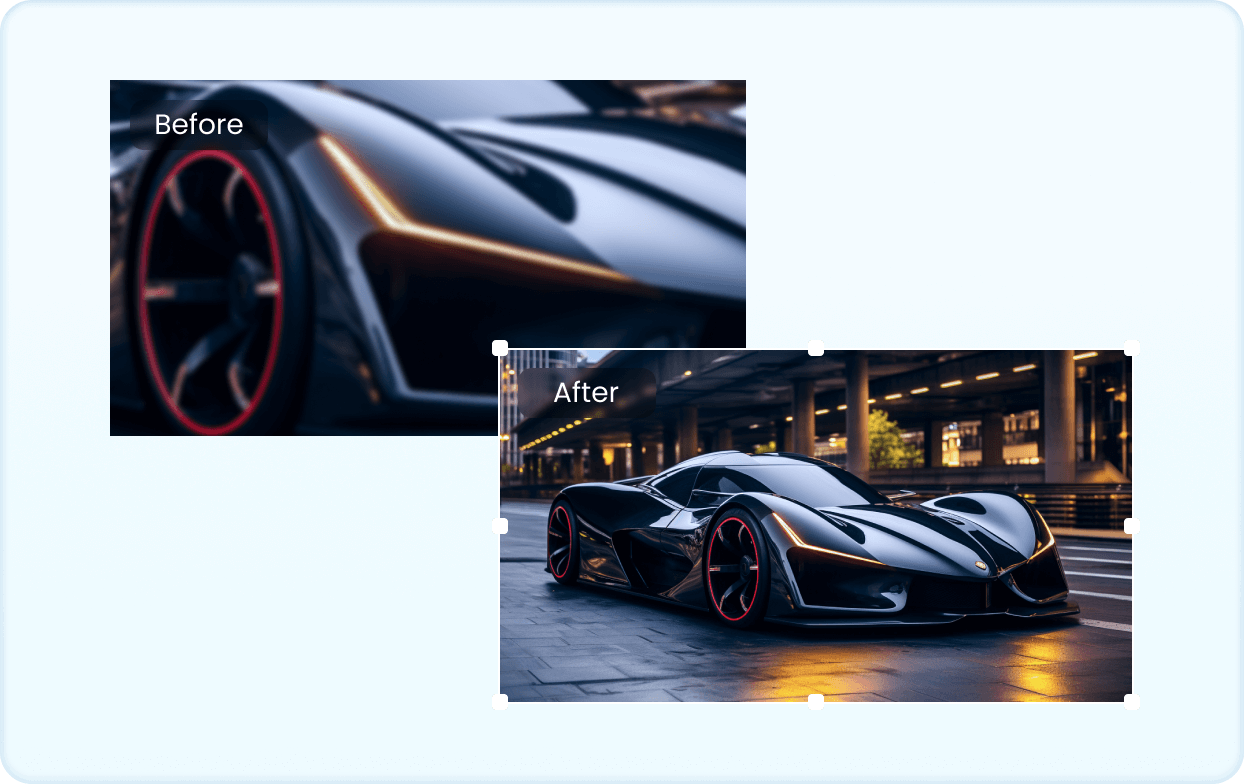 For your eCommerce business, the grainy photos are definitely not what customers like. Buyers would like their product worth the money. So, try to retouch your product photos and make them clear and convincing in full detail with our AI image resolution upscaler.
1W+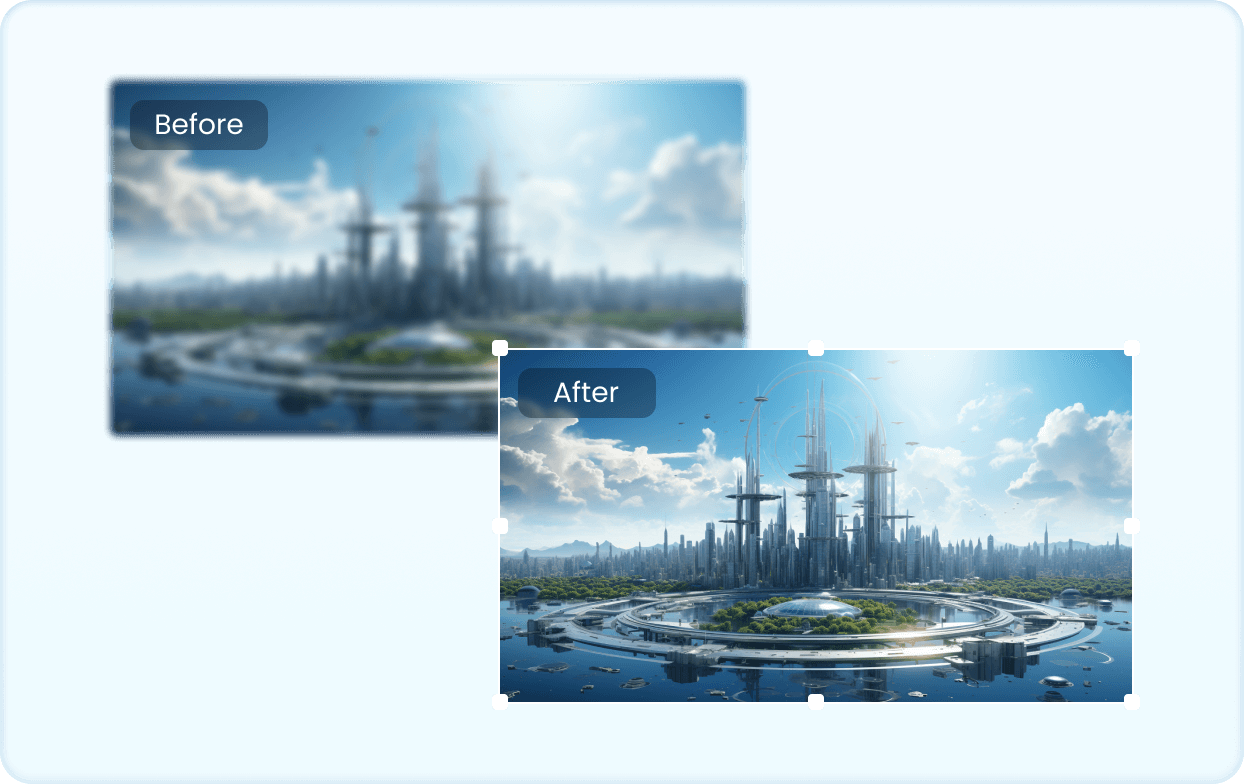 For digital artists, upscaling the quality of the can't-let-go art piece can be realized with an AI photo enhancer. A high-end camera is no longer a must to reshow the sensational moment.
1098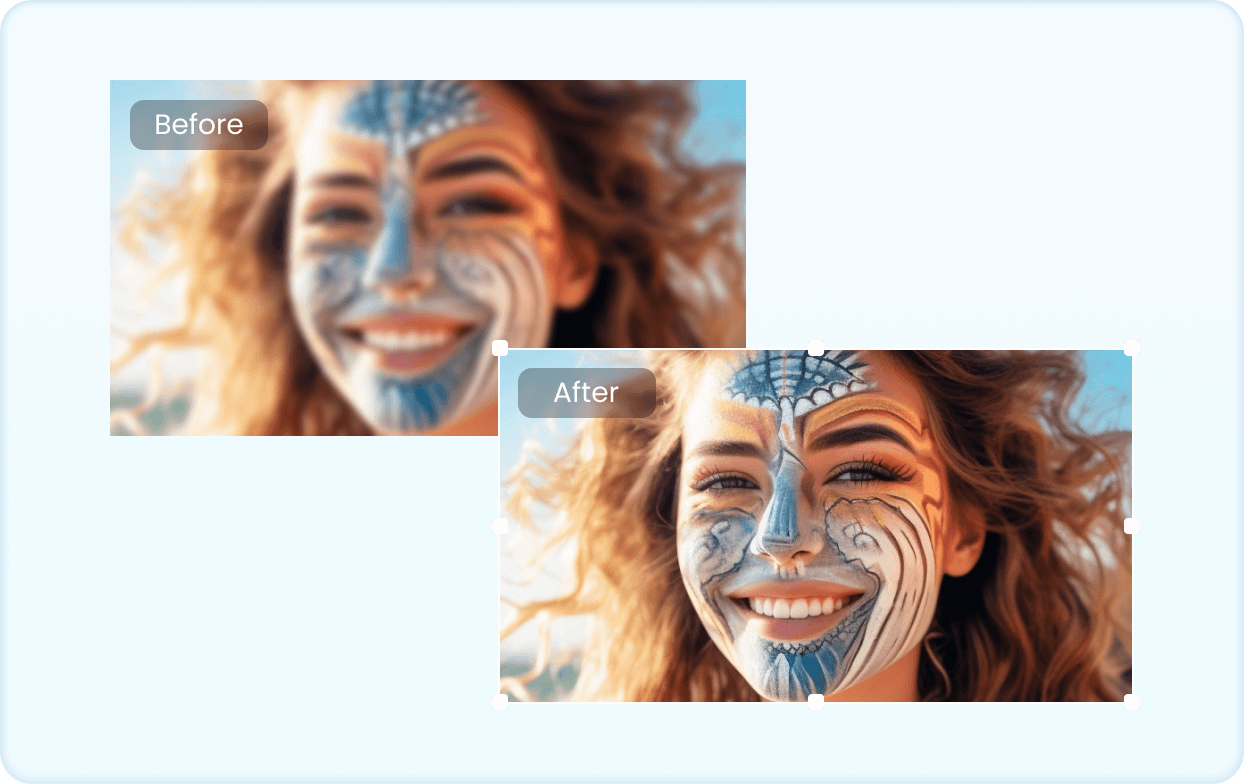 The portrait that accompanies your online profile or resume should be the first impression you make on others. A blurry image is not a good gateway to your online exposure especially for a formal occasion. So, add your portrait photoswith improved clarity.
2103
The past will become just like the present time with the help of an AI photo improver. You no longer have to reminisce in the old photo of low-pixel. The AI enhancer will bring photo to life and help to regain its luster.
3627
3 Steps - AI Will Enhance Photos Automatically
This AI image quality enhancer is applicable to remove blur from photos, colorize b&w photos, sharpen images, and more for any occasion.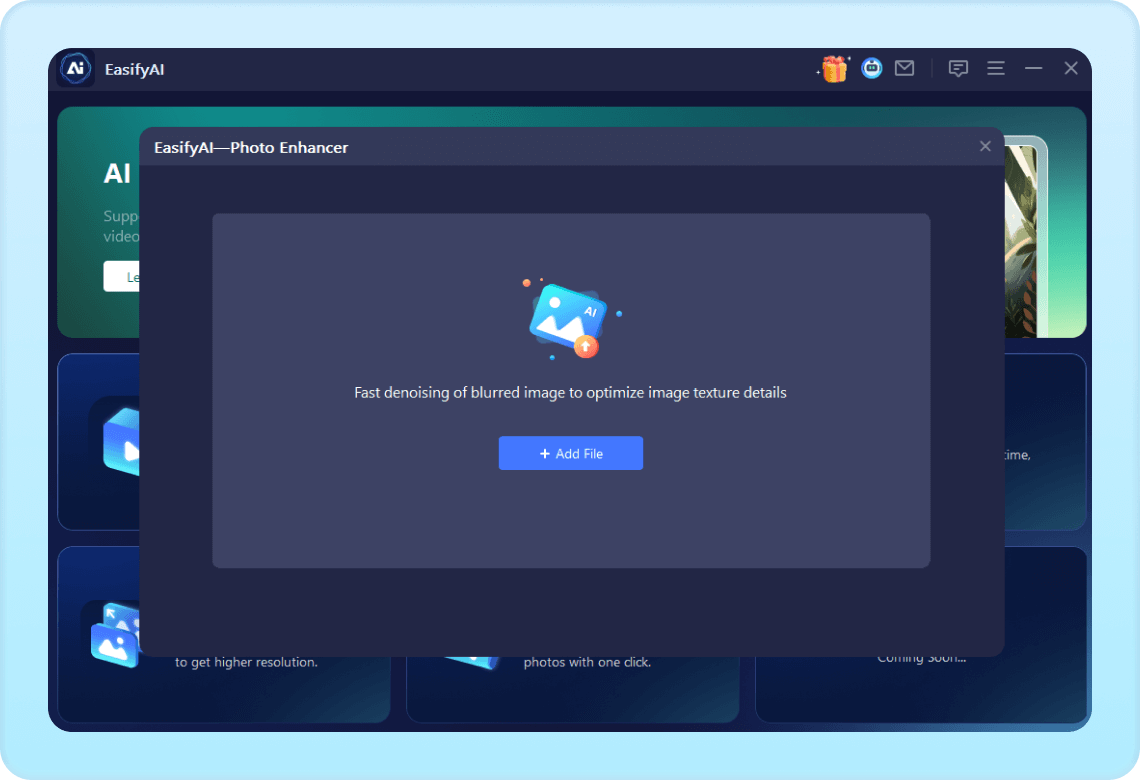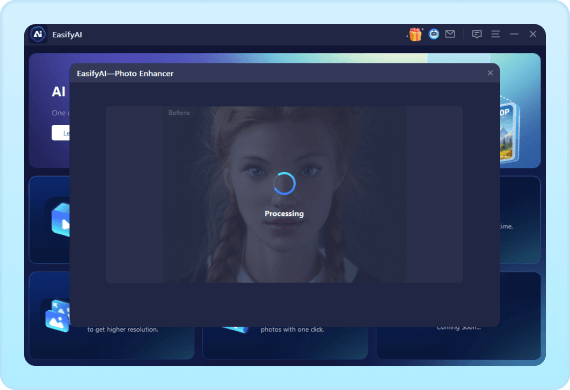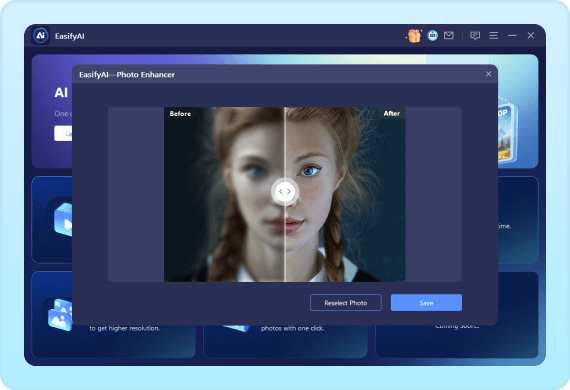 Step 1:

Upload Photo File

Upload your photos or images of low resolution. Major image formats are supported.

Step 2:

AI Start to Enhance Photo

After uploading, AI will automatically detect and enhance the quality & resolution of the photo. A few seconds only!

Step 3:

Collect Enhanced Photo

Do you see the contrast? If you like the effect, feel free to download the software and start to enhance your photos.
Why They Choose EasifyAI Photo Enhancer?
I like taking photos but sometimes I have to delete some of the blurry one out of incorrect shutter speed. This photo enhancer saved my work. It helps to remove the blur from photos without overcorrecting, all goes well and everything is just right.
My grandma has some black and white photos of her age and she wanted me to make them colorful. I tried this software. The result was great and realistic. I love what it did for me.
This AI image enhancer is good for me to modify the product photos I upload to the website. My customers asked me to post something clear, EasifyAI has helped me with that. Thx.
FAQs about
EasifyAI Photo Enhancer
1. What formats are supported by image processing features, including image enhancement and image colorization?
We provide you with commonly used image formats to facilitate your processing. If you have more needs, please contact us: easifyai@imyfone.com.
2. Will the images saved from EasifyAI come with watermarks?
No, we will provide you with high-resolution and watermark-free images for your easier downloading and sharing.
3.Why it failed to upload and process the images?
If you failed to upload or process the images, you can check the following solutions:
1. Please check whether your photo is damaged.
2. Please ensure a stable network.
3. Please wait for a while and try again later.
If the solutions here still can not solve your problem, please contact us: easifyai@imyfone.com, we will process your request as soon as possible.
EasifyAI Photo Enhancer
Improve the Quality of Your Photos at Any Time!
130,596 people have downloaded it.