Easier to Rewrite
No matter what program you are using and what you are writing.
With just one click you can change the writing to the way you want it.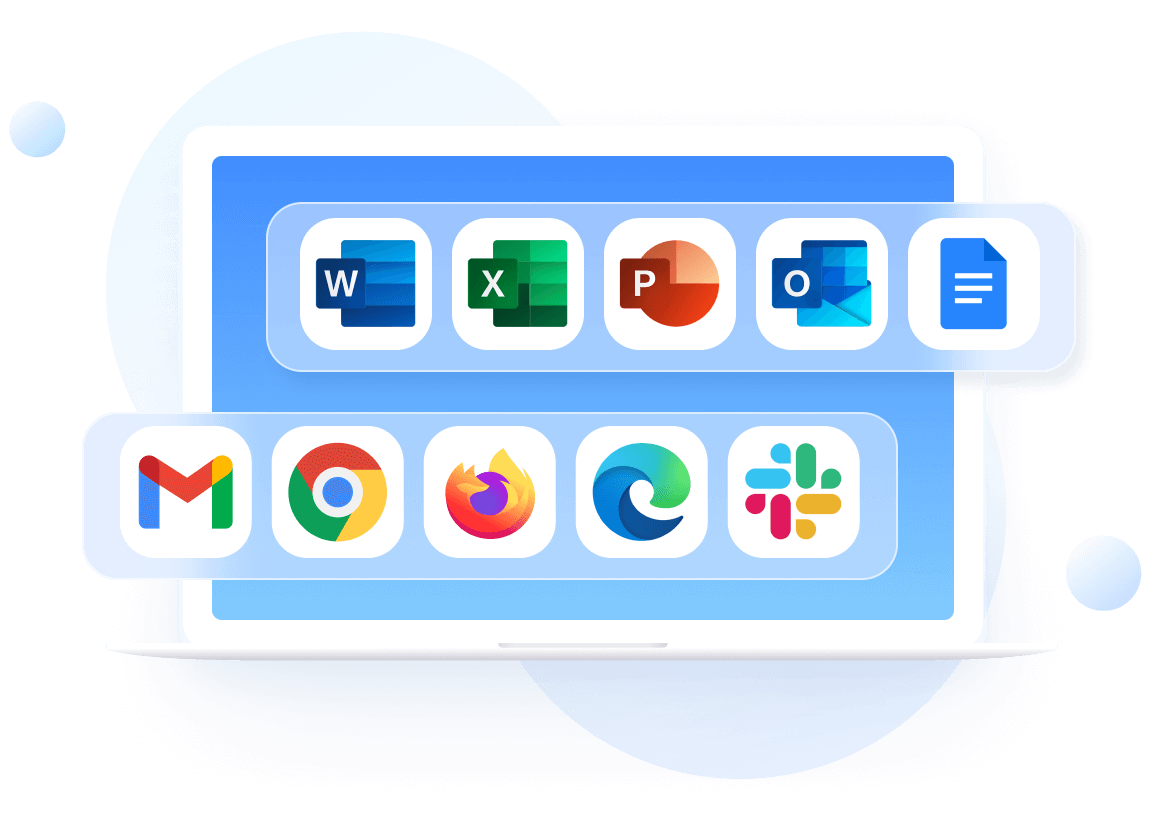 RewriteX can be used
in all input boxes.
Whether it's a Gmail page, a notepad on your computer desktop, or a chat window, you can use RewriteX.
Select this text,
then it will work.
No need to copy the text, you select the text, press the shortcut key and the RewriteX panel will appear.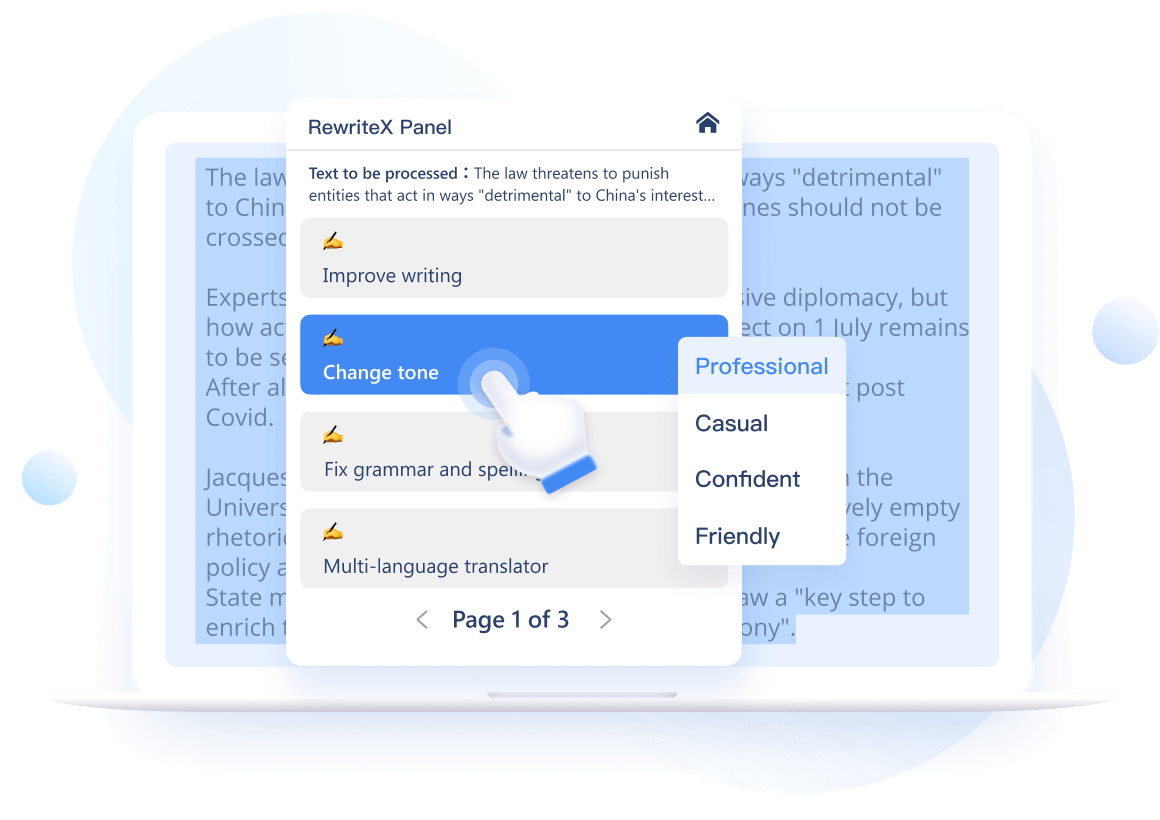 No copy or type Prompt,
Just select and confirm.
Entering a reliable and valid Prompt is a complex task,but you can leave it to RewriteX and just choose what you want.
More ways to rewrite
RewriteX provides a wide range of Prompts for various text scenarios.
You can also add Prompts for your own special scenarios.
Based on ChatGPT, you don't need to worry about the effect, just ask for what you want.
A Swiss Army knife.
Rewrite what you want.
With professional Prompt engineering, RewriteX can even act as your AI copilot and check if your text makes sense.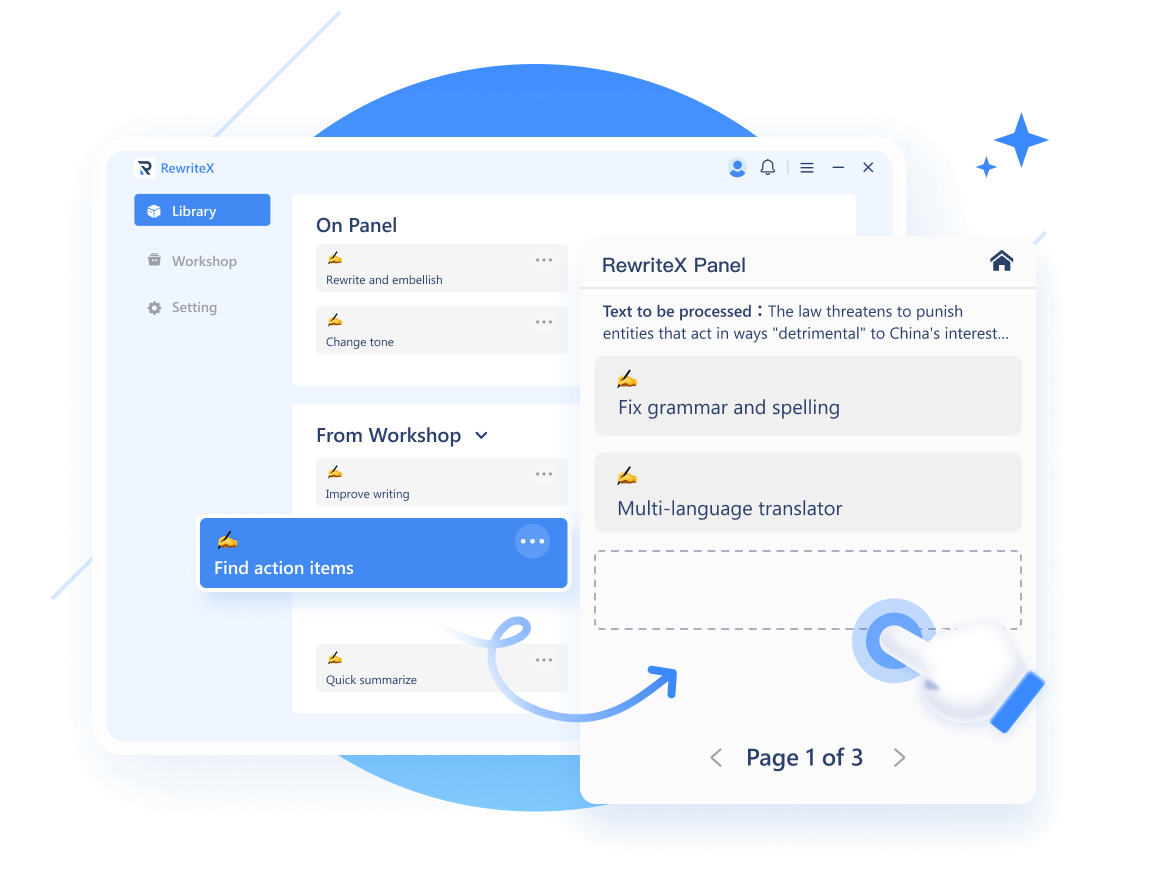 Many Prompts in library.
And more in Workshop.
Pick the right Prompt for your writing scenario in Workshop,just like you pick the right app for you in App Store.
Popular Prompts on RewriteX
Our team is very good at guiding AI through Prompt.
RewriteX provide many efficient solutions to let you deal with various text scenes.
View more in Workshop
Improve writing

Help you make your writing more fluent and easy to understand.

Fix grammar and spelling

Check for grammar and spelling errors in the content and correct them automatically.

Change tone

Modify the tone of the content to make it more appropriate for the conversation situation.

Multi-language translator

Translate the text into the language you want.

Find action items

Find action items from the content to improve collaboration efficiency.

Quick summarize

Summarize the content.
FAQs -
Welcome to our Discord channel to ask more questions.
1. Is RewriteX free?
RewriteX offers a limit of 30 rewrites for each accessible user, while Plus users have a monthly limit of 600 rewrites. This limitation is in place because the online operation of RewriteX incurs costs such as server maintenance.
However, for the initial version, we will not enforce this limitation. You are welcome to try it out.
2. How to use RewriteX?
It's as easy as 3 steps.
1. Select a piece of text.
2. Activate the panel by default using the middle mouse button, or you can set other shortcut keys in the setting.
3. Choose the desired prompt on the panel, then wait for the results and use them accordingly.

3. Can I control which Prompts are displayed on the panel?
Yes, you can customize the Prompts displayed on the control panel. For detailed instructions, please refer to the User Guide.
4. How do I create a Prompt?
1. First, click on "Add Prompt" in the Library or "Submit Prompt" in the Workshop.
2.Then, enter the necessary information in the pop-up window. The content of the Prompt (i.e., how you want the AI to process the text) should be filled in the "Prompt" field.
3.After saving, you can select "Added by me" in the Library to view all the Prompts you have created.

You can also refer to this article for detailed instructions.
5. Is my information and data secure?
We firmly believe that data security and privacy protection are the core considerations for every user choosing RewriteX. We will not view or store your rewritten content and results in any way, and the software will not access any unrelated files or data.
All of our software has undergone international security certification. For more information, please refer to our Privacy Policy.
6. Can I activate the panel another way?
Indeed, you can set other shortcuts in the settings. We provide several commonly used shortcuts.
If the current options do not meet your needs, you can visit our Discord channel and give us feedback.
Bring up your ideas
and leave the rest to RewriteX.
Now available for: