Press Start to Adventure: Dive into Video Game Story Generator Magic
Category: Generate Video
3 mins read
Ever wondered how your favorite games immerse you in their worlds? Why the content is so captivating that you can't let go?
If so, it's time to learn the art of video game story generators, which have been used in a positive way to craft exciting video game stories.
Explore our guide to discover the inner workings of these tools and create stories that leave a lasting impact on gamers.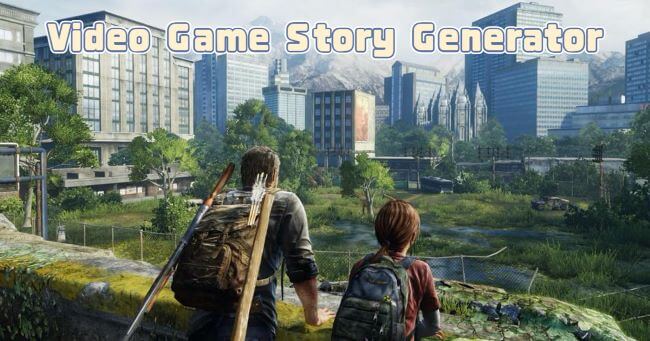 Part 1: Brief Learning of Video Game Story Generator
A video game story generator is a computer tool used to make stories in games. It uses complicated math rules to create and change story parts like characters, plots, and places.
This adds exciting surprises and makes the game more interesting because it creates different stories each time you play.
Part 2: Hot Video Game Story Generator for Video Games
Using attractive video game story to be the storyline of your game is a blast, this is for sure. But how about harnessing the AI technology for something more profound?
The video game story generator, Novi AI can fulfill this task. Functioned as an AI story generator and work with ChatGPT, it works to generate stories of different genres with single prompt you input.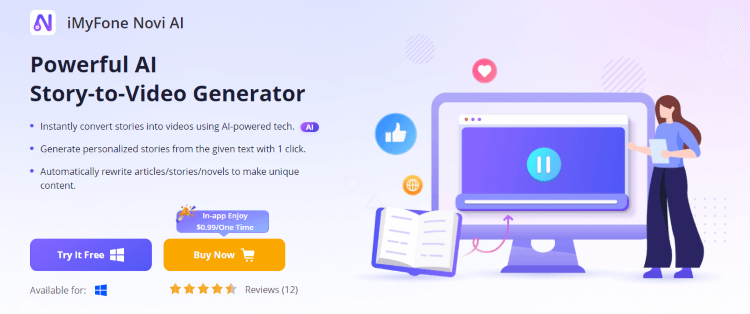 It's your go-to option for making stories of video game type with natural storylines. If you feel it necessary to add more details, just give your instructions.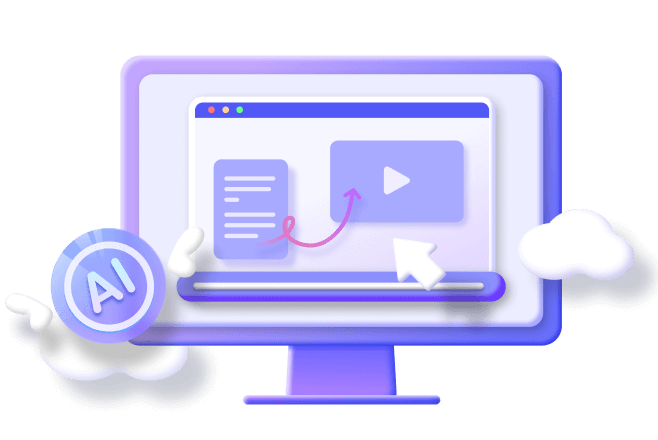 Its Highlights:
Advanced algorithms to generate video game story with 1 click.
Once you've entered the prompt, you can get the generated content in natural tone.
Various story types are available for you to choose.
Also able to make short stories of the kind you need.
How to make a story for video game:
Step 1: Download to get Novi AI and enter the Story Creation tab.
Step 2: Paste or type the prompt for the story you want, choose the story style and click the Continue button.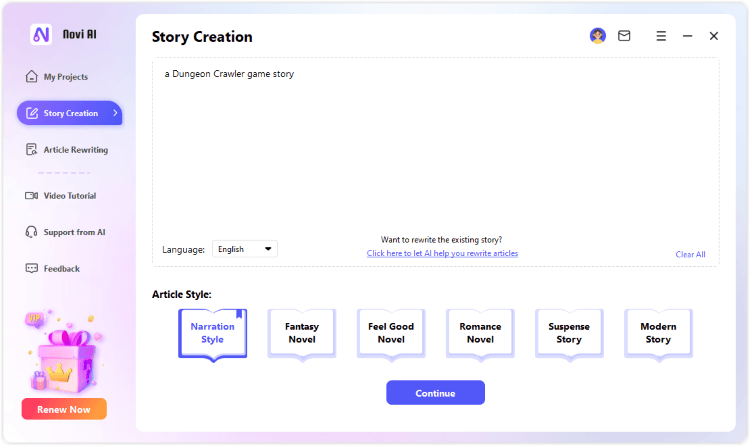 Step 3: Right-click to save the AI generated short story.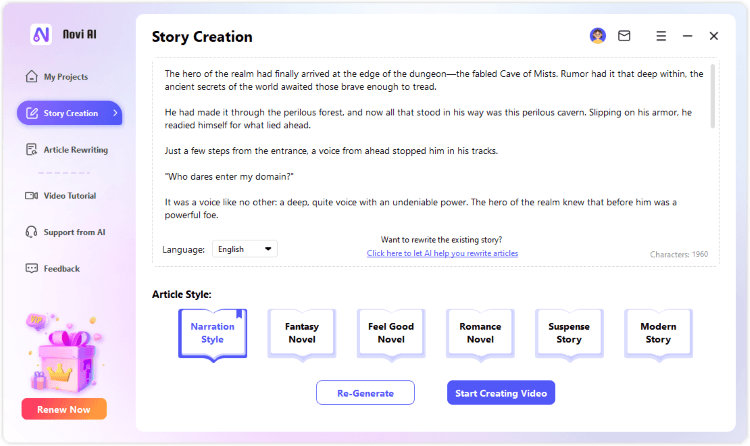 Part 3: Popular Video Game Stories in 2023
What Remains of Edith Finch - It comprises a series of peculiar stories centered around a Washington state family.

Stray - It is an adventure game where you play as a cat in a third-person perspective. It takes place in a cybercity with intricate neon-lit streets that are falling apart, along with the darker and grimy parts of the city.

A Plague Tale: Innocence - It follows the story of Amicia, an elder sister, who safeguards her younger brother Hugo in the aftermath of their castle being seized by the Inquisition.

Firewatch - In this video game story, you find yourself in a Wyoming wilderness, unraveling a mystery while your sole source of emotional connection is a voice on a handheld radio.
Part 4: FAQs about Video Game Story Generator
1. How to make a video game story?
If you want to write on your own, then you need to start with a detailed outline, including characters, location, etc. If not, you can try an AI story generator for video game, which makes it easy to make stories on video game topic.
2. Does story matter in video games?
The answer is yes. To create interactive games, stories that are well organized are the necessity for the process of video game producing.
Conclusion
In the realm of gaming, developing a closely-related and well-organized stor is what you need to do first. It makes audience to immerse to the game. Whether you're a seasoned story creator or newer to this world, embracing Novi AI, the innovative tool will undoubtedly level up your video game creation journey experience.