AI Short Story Generator: How to Create Engaging Stories with the AI Power?
Category: Generate Video
3 mins read
For the temporary relaxation, people prefer short stories since they won't require the focused time spent on reading them.
And if you're a content creator that aims at bringing laughter to your audiences with the engaging stories, an AI short story generator may be what you need at the time when you need more creativity.
Read on this article to find out the answer with the recommended short story AI generator.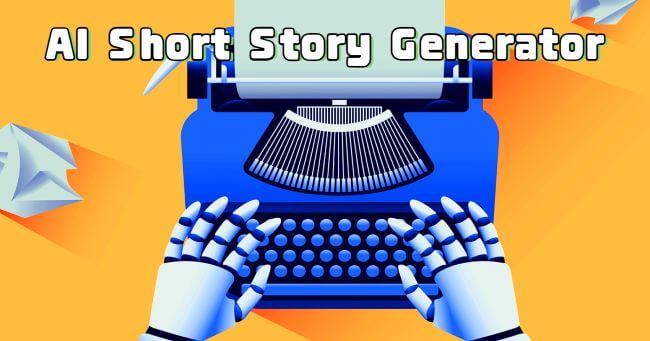 Part 1: What Defines a Short Story
A short story is a short piece of fiction that usually focuses on a plot, a few characters, and a specific theme or idea. The following are the characteristics of short stories: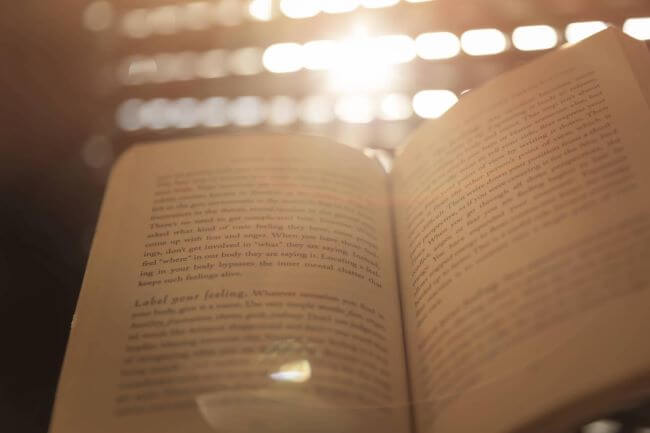 Its length varies but is typically within the range of 1,000 to 20,000 words.
Short stories focus on a single plot or main event, conveying the story succinctly.
With a limited number of characters, it aims to emphasize a central theme or idea.
It often employs literary ways like symbols, imagery, and metaphors, enhancing the narrative's depth and complexity.
Part 2: The Easiest Way to Get The AI Generated Short Story
As we've briefly mentioned above, the easiest and the most direct way to create engaging stories is by using an AI short story generator.
Novi AI
At the forefront of AI-driven world, iMyFone Novi AI shows its revolutionary feature of creating distinct stories as an AI story generator. This advanced tool boasts diverse story styles for you to choose from to suit your different requirements.
By utilizing deep learning algorithms, it enables you to generate as many original short stories as you like with a single prompt. And the same instructions you input, though with slight difference, can generate short stories with different content.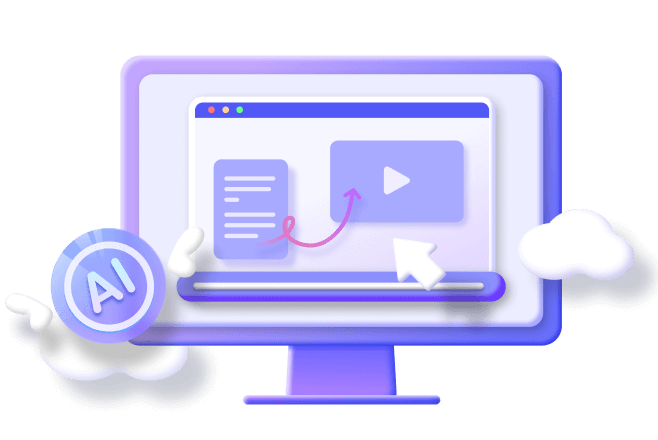 Its Highlights:
Cover fresh short stories of different styles including Modern, Ancient, Romance, Suspense types, etc.
Available with multiple languages for diverse needs.
Help with content rewriting to polish the generated story content.
Able to convert the AI-generated short story to a video for further creation.
How to make a short story in seconds:
Step 1: Download to get Novi AI and enter the Story Creation tab.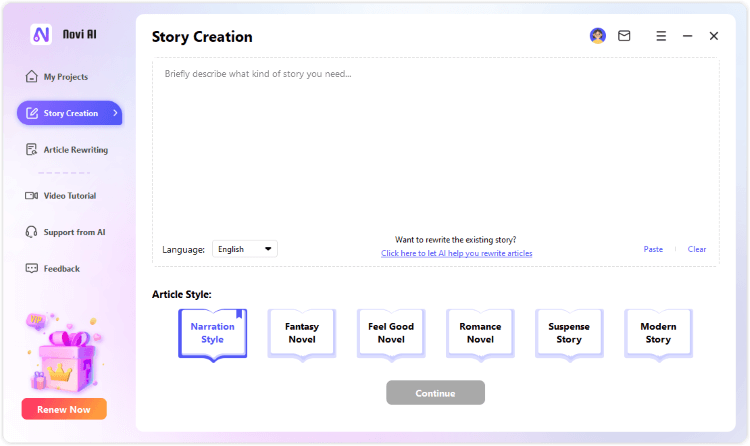 Step 2: Paste the text prompt for the story you want, choose the story style and click the Continue button.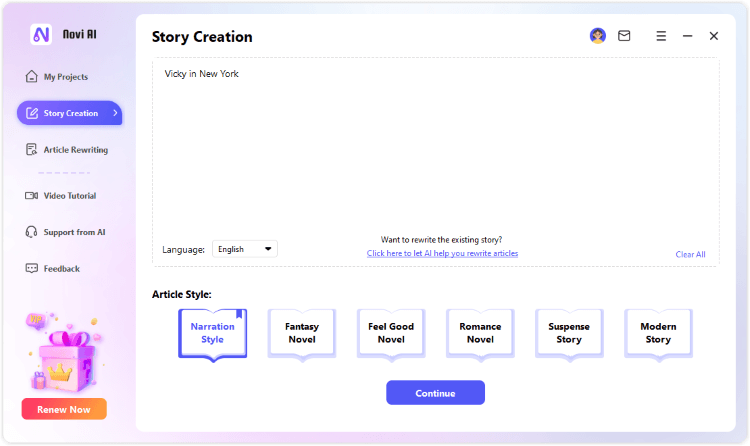 Step 3: Right-click to save the AI generated short story.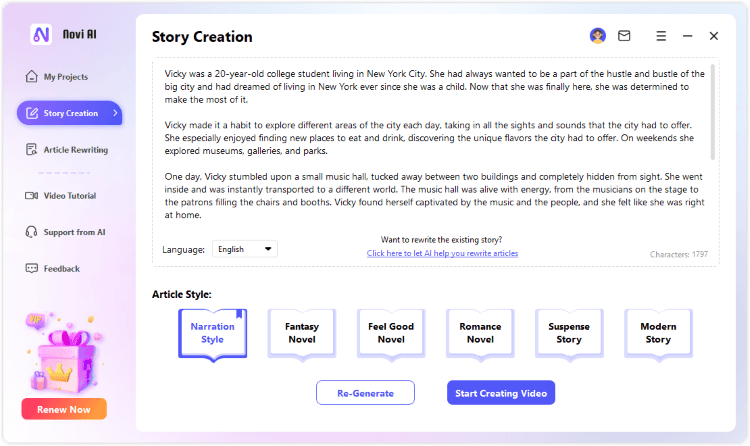 Part 4: What are Some Famous Short Stories?
Here you can check out some of the best and famous short stories and take them as the reference.
"The Tell-Tale Heart" by Edgar Allan Poe - This chilling story portrays murder and the overwhelming guilt that compels the narrator to confess due to his intense paranoia.
"The Lottery" by Shirley Jackson - This thought-provoking tale delves into the darker aspects of human nature and the perils of blindly adhering to tradition.
"Hills Like White Elephants" by Ernest Hemingway - A poignant story that unfolds as a couple discusses a life-altering decision against the backdrop of a train station.
"The Most Dangerous Game" by Richard Connell - An intense and suspenseful narrative about a big-game hunter who becomes the hunted on a remote island.
"The Gift of Death" by Michel de Montaigne - A philosophical short story that reflects on death's nature and advocates for embracing and preparing for it.
"The Cask of Amontillado" by Edgar Allan Poe - In this classic tale by Poe, a man seeks revenge and cunningly lures his enemy into a fatal trap.
"A Good Man Is Hard to Find" by Flannery O'Connor - A powerful and unsettling narrative about a family's encounter with a dangerous criminal during a road trip.
Conclusion
The advent of an AI short story generator has greatly changed our life of creating stories. Whether for you being a story writer, a teacher needing a captivating story or a story publisher on social media, trying the mentioned short story AI generator Novi AI is a recommended way to improve and unleash more of your creativity.