[With Guide] How to Share YouTube Video on Instagram Story in 2023
Category: Generate Video
4 mins read
Experiencing the enjoyment of watching YouTube videos is accompanied by the thrill of sharing them with others like your friends.
But do you know it would be a wicked cool if you could also drop them on your Instagram Story for all your followers to see?
Though it's not a piece of cake due to copyright laws, this article will guide you through the various methods and enlighten you on everything about how to share YouTube video on your Instagram Story.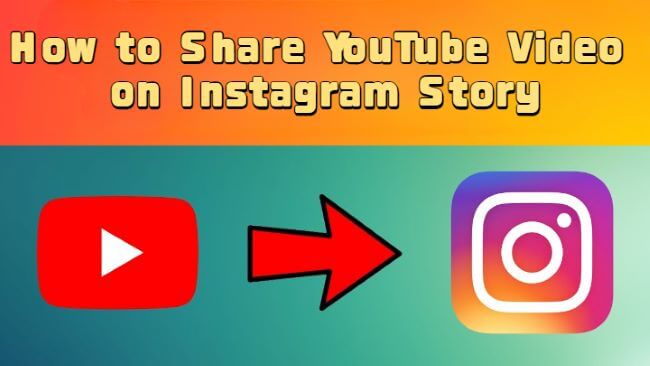 Part 1: How to Share a YouTube Video on Instagram Story Directly
If you're the owner of the video that is saved to your device, and the video meets the requirement of an IG video, then you can follow the listed steps below to see how to post it directly on your Instagram Story.
Before that, please remember that the Instagram supports the video in the 9:16 size. If your video is in square, you may have to turn the video into a supported format.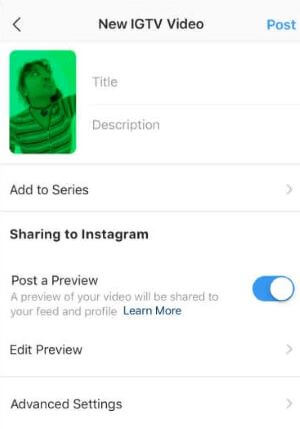 Steps on how to do:
Step 1: Open the Instagram app and log in to your account.
Step 2: Tap on plus icon then Story to enter the panel.
Step 3: Tap your Photo Library icon at the bottom left of the screen.
Step 4: Select the video and choose Your Story to directly post the video.
Part 2: 3 Other Ways to Share a YouTube video on Instagram Story
It's ok if you don't have the video but simply want to share it on your own IG account. Here are 3 other tips that you can use to fix the problem regarding how to share YouTube videos on Instagram Story.
1

Download the YouTube Video Then Share

It's known to us all that YouTube doesn't have the built-in feature for audience to download the video if you're not the owner. And getting the YouTube video is the foremost thing if you want to share it on social platforms like IG, but how?

The most direct way is to try a YouTube video downloader like TopClipper.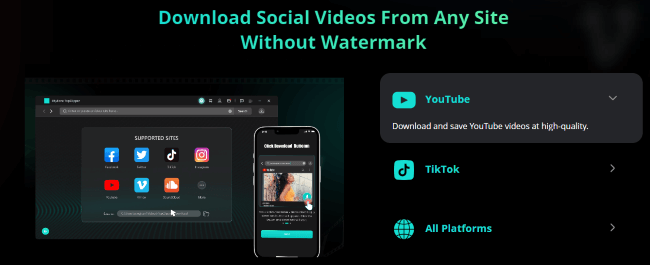 It offers to download YouTube videos for free without watermarks. From both of your PC or mobile device, you can enjoy it to get any videos you want.
What makes it stands out is its ability to re-edit your downloaded video and make it a whole new one without copyright concern.
After getting the video you want, you can follow the steps mentioned in Part 1 to start sharing your video on the IG Story.
2

Screen Record the Video Before Sharing

The second method you can try is to screen record the video then posts it to anywhere you like. Whether for iPhone or Android users, you can use the screen recording feature built in your device.

After recording the video successfully, if the video doesn't meet the requirement that an IG Story asks for, you can use the Photo on your mobile device to further edit or adjust certain aspects of the video.
3

Share The Video as a Link

The last method you can try is by posting the video as a link, which is the most often tried way by many users.

But please note that if you're not the one with over 10000 followers, those who want to check your posted YouTube video may be directed to the page of your YouTube app or the site of that video.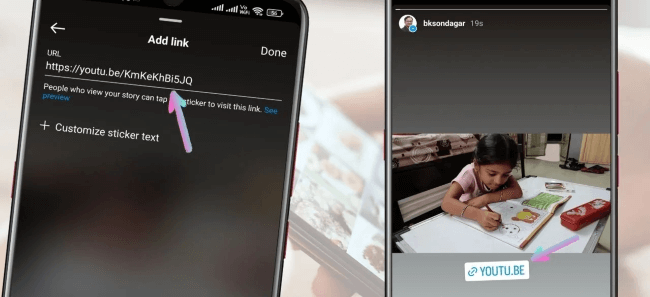 Steps on how to do:
Step 1: Copy the YouTube link and launch the Instagram app on your mobile device.
Step 2: Tap on the plus icon, then select Story.
Step 3: Select the chain link icon.
Step 4: Paste the YouTube video link sticker into the URL box, then tap Done.
Step 5: Choose either your Story or Close Friends to begin sharing the video.
If you have over 10000 followers, you're endowed with the Swipe-up feature, through which your followers can check your video directly without being directed to another site.
Part 3: Benefits of Posting YouTube Videos on Instagram
Tap into a larger audience and gain more visibility for your content.
Build a dedicated community around your content in a higher engagement environment.
Sharing YouTube videos on Instagram can help increase brand awareness, promote products or services, and drive traffic to your website.
When you post a new YouTube video, you can quickly share it on Instagram for real-time updates and immediate engagement with your audience.
Bonus: How to Make Profitable Videos?
As it's mentioned, some users may want to post the YouTube video on Instagram Story to attract more traffic thus earning money. But what if there is a way that can help you may money by making your own videos within minutes?
That's where iMyFone Novi AI comes into play! As a story-to-video generator, it aims at producing engaging videos for users with the simple input they give.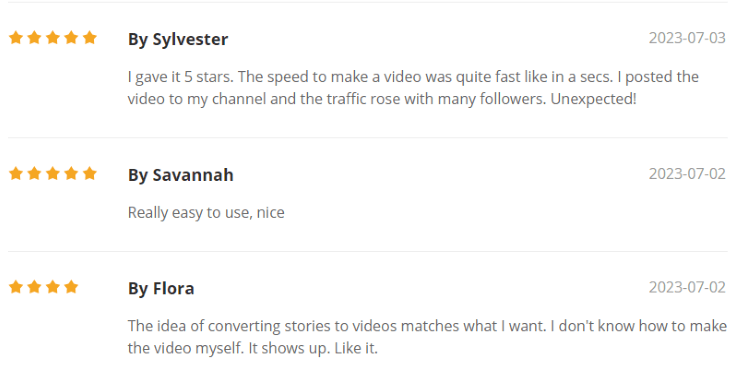 After this text to video AI generator makes you the video you need, posting it to any social platforms such as YouTube, Instagram, TikTok or others to realize traffic or video monetization is not a challenge any more.
How to get monetizable videos?
Step 1: Launch iMyFone Novi AI on your computer, go to the interface of My Project and click the + button.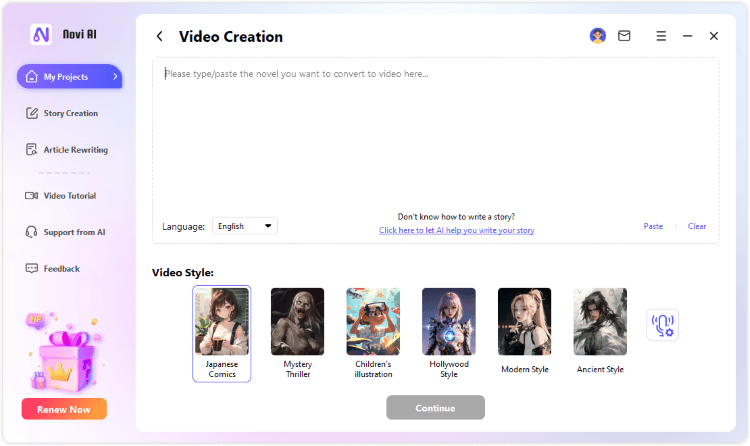 Step 2: When in the Video Creation feature, paste the written content that you want to turn into a video. Then, choose the video style and the dubbing character you like.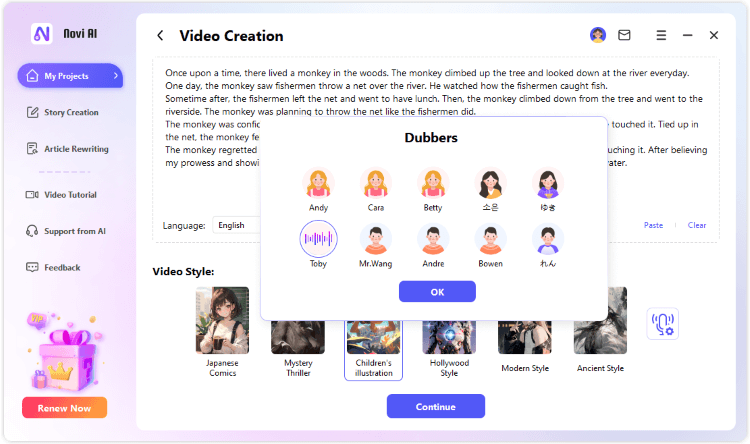 Step 3: Hit the Continue button. Give the file name and choose the save location. Then, click the Start button.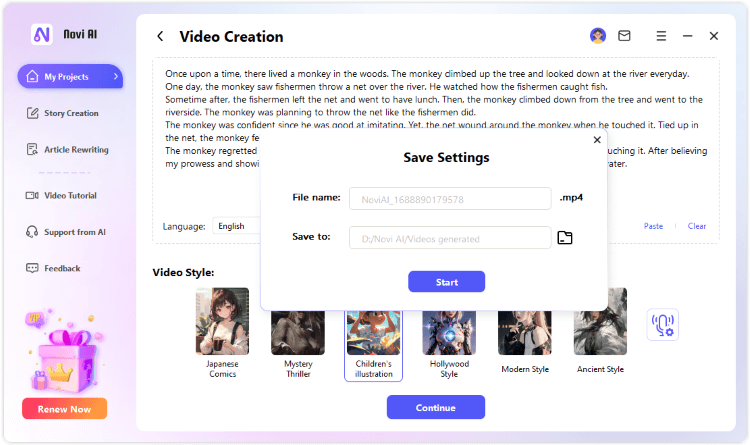 Step 4: When the video is generated, you can then post it on social platforms to gain traffic and make money with it.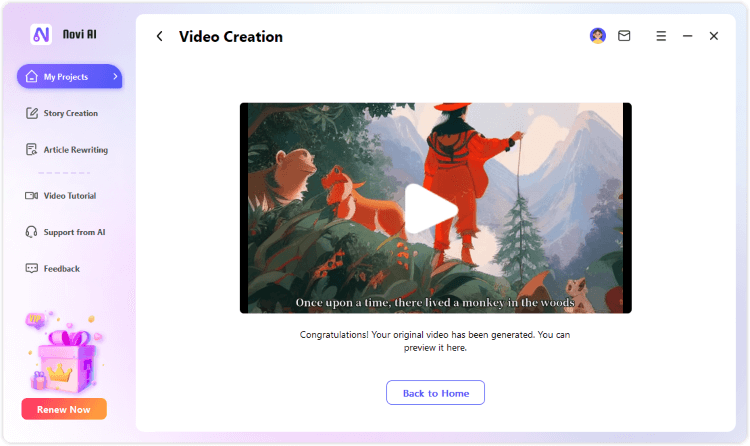 Conclusion
Here are 4 ways on how to share YouTube video on Instagram story. Whether you have the video or not, you can try these methods to post the video freely on the IG. And if you're posting the video out of profiting reason, trying Novi AI seems to be an ideal choice since it enables you to have a full control of the video and earn you the money to the fullest.