Convert Video to Cartoon to Breathe New Life into Your Videos
Category: Generate Video
5 mins read
Have you ever wished your videos could dance with vibrant new energy? If the answer is yes. Well, I've got just the magic wand for you.
Let's dive into the captivating world of converting videos to cartoons and breathing new life into your videos.
Get ready to add a bit of magic and see your creations burst to life in ways you've only imagined!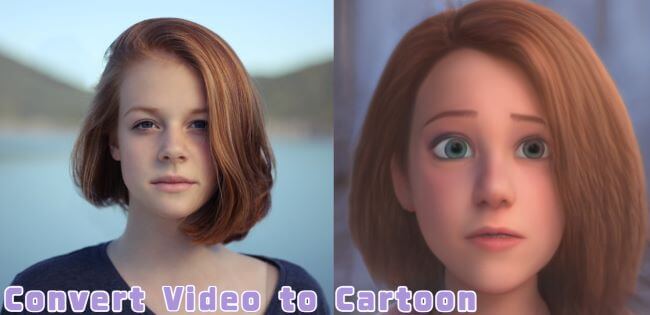 Part 1: Why I Convert Video to Cartoon?
In the dynamic world of visual storytelling, converting videos to cartoons is a strategic move that goes beyond aesthetics. So, we'll unveil why it's a potent approach for captivating your audience.
Uniqueness: Cartoons stand out in a sea of content that captures attention and differentiates your videos.
Engagement Boost: Animated elements enhance engagement, holding viewer interest and encouraging longer interaction.
Emotional Connection: Cartoons evoke emotions through gestures and expressions, forging a deeper bond between viewers and your content.
Memorability: Unique visuals leave a lasting impression, increasing recall and shareability among your audience.
Brand Identity: Consistent cartoon use enhances brand recognition, creating a distinct brand identity in a competitive landscape.
Part 2: Bonus Tips: How to Make Cartoon Videos Directly
The idea of converting video to cartoon can be perfectly fulfilled by a video to cartoon converter. The process can be swift and easy.
But how about make cartoon videos directly?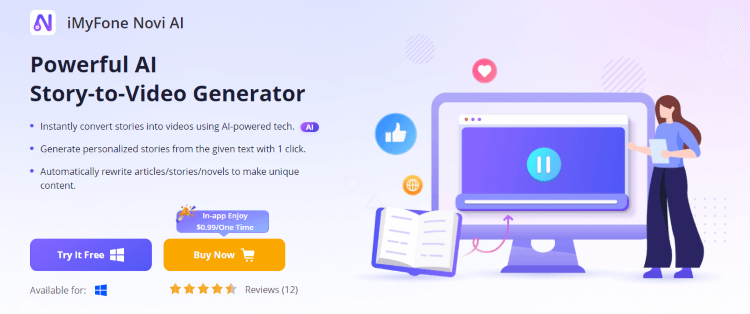 Here you have the chance with this AI tool – iMyFone Novi AI, which enables you to convert text to cartoon videos with the pictures matches exactly with the given text. Unlike the process of turning the existing video clips to cartoon videos, it saves your time on second conversion.
By cartoonizing the input text, you can easily make cartoon videos with the built-in video styles, dubbing characters and different BGM.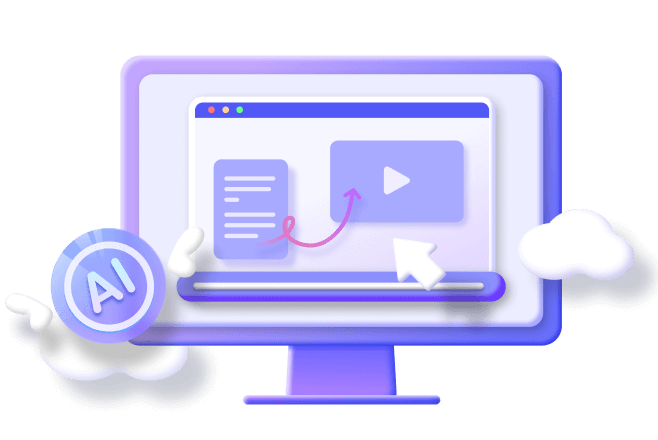 Its Highlights:
1 click to make cartoon videos by converting the input text.
Support to convert text to video of different kinds.
Offer resourceful built-in video styles, voices and BGM.
Easy to use for educators, parents, marketers with no technical skills required.
Let's watch how Novi AI convert text to cartoon video: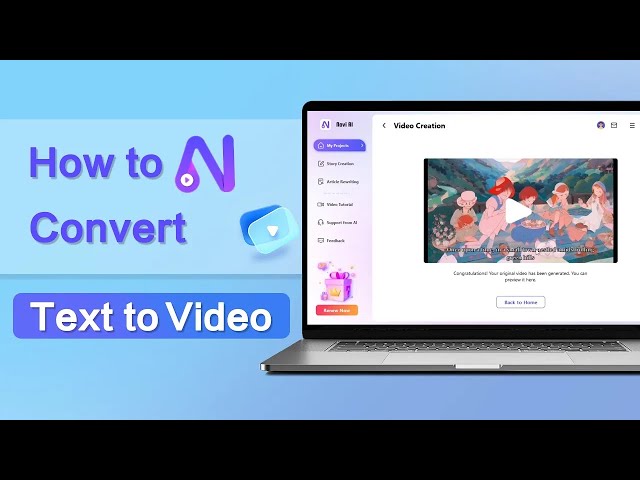 Step 1: Download iMyFone Novi AI and launch it to enter the Video Creation panel.
Step 2: Paste the text you need to convert to a cartoon video, adjust the settings accordingly and click Continue.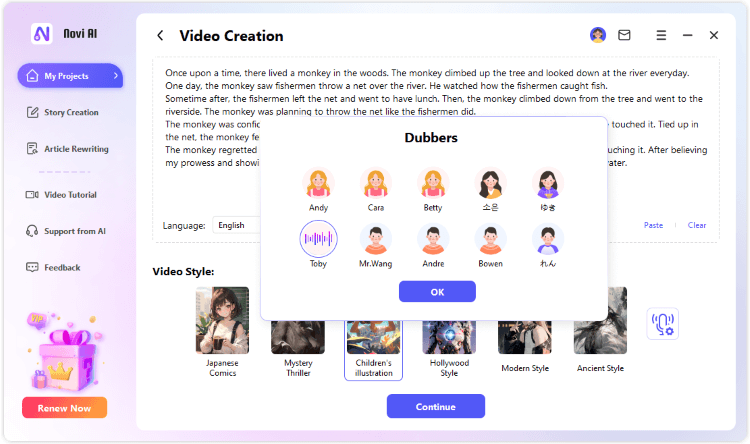 Step 3: Enter the file name and the save location for the video.
Step 4: Click to preview the text-based cartoon video.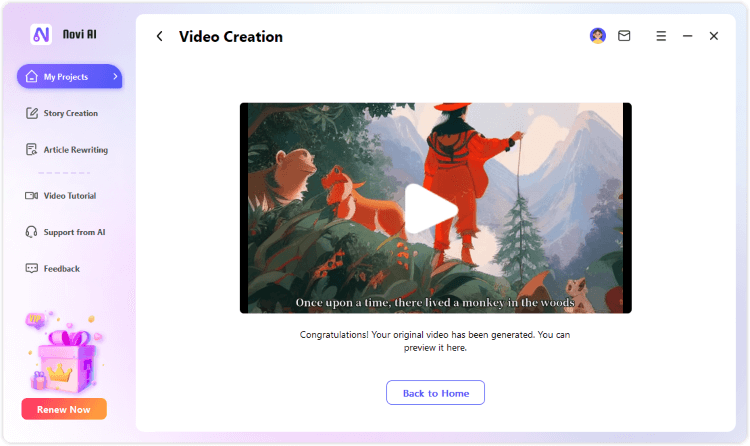 Part 3: How to Convert Video to Cartoon Effectively
Here we come to the part that includes 3 video to cartoon converter tools. They are all tried and tested tools that you can utilize to cartoonize your videos.
AKVIS Sketch, a software dedicated to cartoon-style editing, operates both independently and as an extension for Adobe Photoshop.
Within the application, you're presented with a choice between two sketch conversion modes: Classic and Artistic.

Take a close look at your image and determine which style best complements it. After completing the bulk processing, you'll need to assemble your photos into a video.
The problem is: While utilizing this software to transform your video into a cartoon format, you might encounter challenges if you lack proficiency in image and video editing.
Video Cartoonizer is another choice for Windows users aiming to infuse cartoon effects into videos seamlessly, without much intricate operation.
With a repertoire of more than 100 effects, the software offers an extensive range of creative options.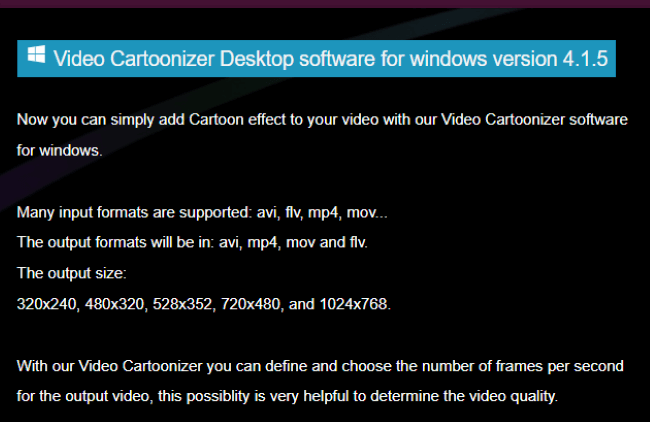 However, it's important to note three drawbacks: You don't have customization options for these effects; All completed animated videos come naturally with watermarks; It is constrained by an inability to process clips exceeding 15 seconds in duration.
Powtoon serves as a comprehensive visual communication platform, equipping users with essential tools to craft videos that captivate their audience.
This software specializing in cartoon-style editing finds utility not only in creating captivating cartoons, but also in swiftly generating business, and educational videos.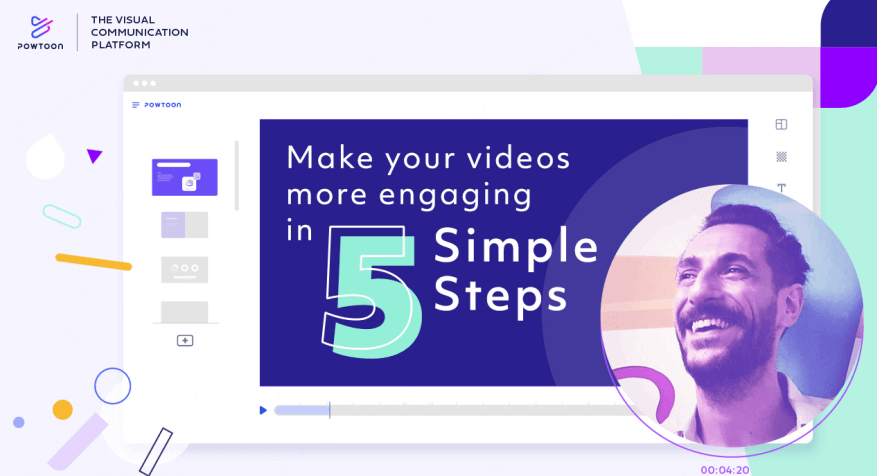 And you have the opportunity to enhance the visual appeal of your video using complimentary props, characters, and audio tracks.
Regrettably, there exists no option to specify the duration of your cartoon video.
Part 4: Social Media Tips to Share Your Cartoon Tips
The following are some tips that you can use to share your generated cartoon videos.
Strategic Platform Selection: Different social media platforms cater to diverse audiences. Instagram, for instance, is perfect for visual storytelling, while LinkedIn might be suitable for professional or educational content.
Timing is Key: Posting at optimal times ensures maximum visibility. Research your audience's time zone and daily habits to determine when your cartoon creations are most likely to be seen and engaged with.
Short and Snappy: Social media users have short attention spans. Create bite-sized versions of your cartoonized videos or teaser clips that leave viewers wanting more.
Collaborations and Partnerships: Collaborate with other creators or influencers in your niche to tap into their audience and expand your reach.
Analytics Insights: Monitor social media metrics like engagement, reach, and audience demographics to track the performance of your cartoonized content.
Final Words
For better entertainment, you may feel it necessary to convert video to cartoon. And apps mentioned above are all recommended tools that others users have great comment on.
For an easier way, you can try to make cartoon video with Novi AI directly, which spare your effort on converting the content for twice while generating the same result of creating satisfying cartoon videos.