5 AI Photo to Video Generators You Can Use in 2023
Category: Generate Video
3 mins read
This year, the world is stormed by endless AI tools, including AI photo to video generators that are turning static images into captivating videos. It's like magic for your memories and content.
So, if you've ever wanted to breathe life into your collection of photos, you've come to the right place with the detailed tutorial.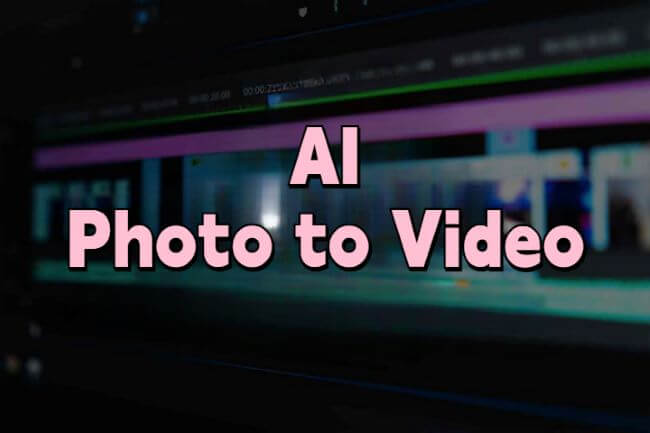 Part 1: How Can a Photo to Video Creator Change Your Life?
By utilizing a Photo to Video Creator, you tap into the potential to transform your visual content, increase engagement, and even open up new avenues for monetization. The following are the details.
Increased Interaction on Social Platforms: Converting static pictures into videos can boost engagement on social media platforms that prioritize video content.
Time Efficiency: Utilize provided templates to quickly replace stock footage with your images, completing projects within minutes.
Monetization: Create monetizable content, enhancing earnings through channel monetization or producing videos for clients.
Versatility: Generate various video types, such as product ads, vlogs, dynamic presentations, and video montages.
Part 2: 5 Tools to Turn Photo to Video Using AI
1. Typito
Typito, an online AI image to video maker, empowers users to seamlessly combine music, video clips, and images, allowing for the creation of captivating and dynamic visual content. To assemble a series of photos to video, this creator tool helps.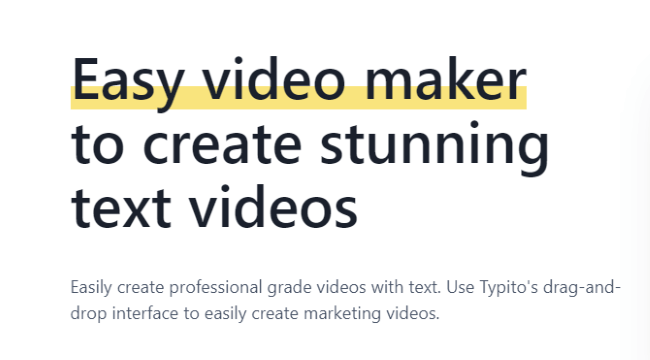 Features:
Offer 20+ video formats and aspect ratios.
Provide with 500+ video templates.
Simple elements including drag and drop, instant captions, music.
2. Clideo
Clideo offers similar basic video conversion features like other picture converter tools. The AI photo to video generator lets users achieve their goals using various resources like images, movies, and GIFs, without requiring plugins, add-ons, or extra apps.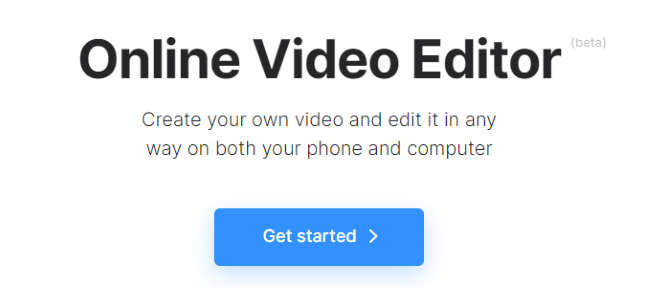 Features:
Clear user interface without ads and easy to use.
Offer to add text, make split-screen, add audio, etc.
Work at all operating systems.
3. InVideo
InVideo is an easy to operate photo to video AI creator. You can alter layouts, colors, and visuals, and also add or remove original content from the left side. Also, you have the freedom to include music to create various moods, similar to movie soundtracks.

Features:
Up to 5k+ video templates for video creation.
Offer to edit and animate.
Support to record an audio of your own.
4. Canva
As a part of its video editing tool, Canva also offer to convert photo to video. Come with all built-in features such as to add music, subtitles, transitions, audio effects, you can then make a picture video with other necessary elements.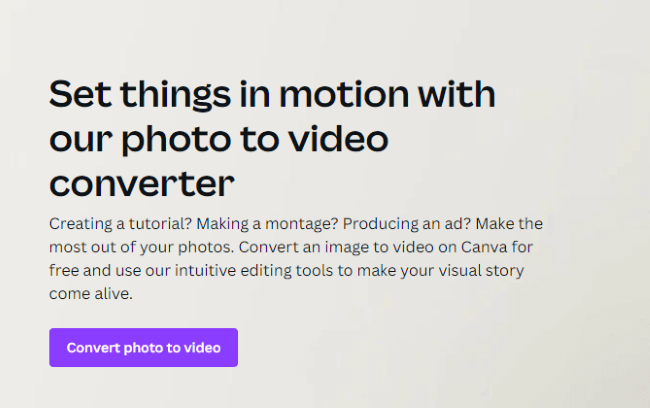 Features:
Offer different music resources, templates, transitions, effects.
Provide with different video formats for exporting.
Support to share the work across different devices.
5. Animoto
Using the drag-and-drop feature, Animoto makes online video conversion easy by converting image to video. It's user-friendly and doesn't need any previous experience in graphics or video creation. The tool comes with transitions and stylish text styles that can add a special flair to your final video.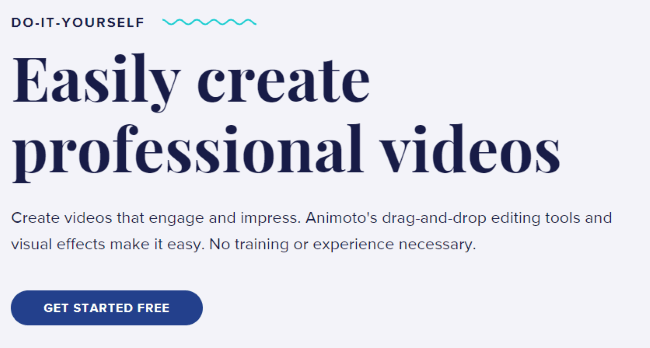 Features:
Offer video templates for marketing, personal, education and so on.
Support to customize effects, animations, and transitions.
Offer stock media and music to choose from.
Bonus: How to Make Photo Videos Directly?
What is a photo video?
A photo video is a video that is composed of images. And the images are made out of the text you input. In other words, a photo video is more of a text-to-video generator that convert text to video with pictures displayed.
How to make photo videos?
To make photo videos or videos based on text, you can try Novi AI . As an AI tool, it enables users to turn the given text into original videos, with the pictures are exactly the text content that you input.
Moreover, the process will be simplified to a few minutes since it provides with different built-in features that you can utilize freely to make a video.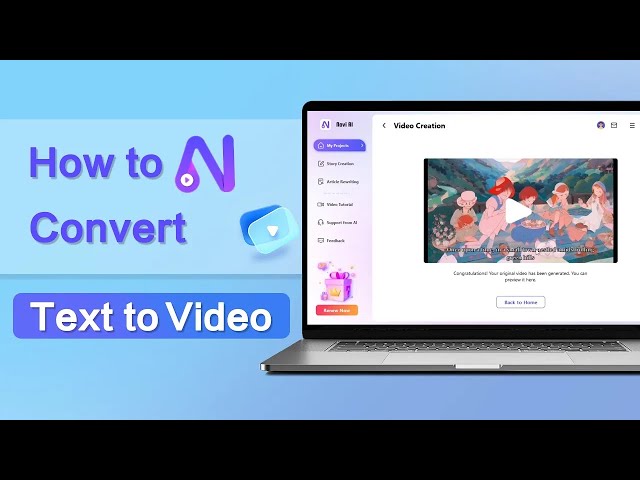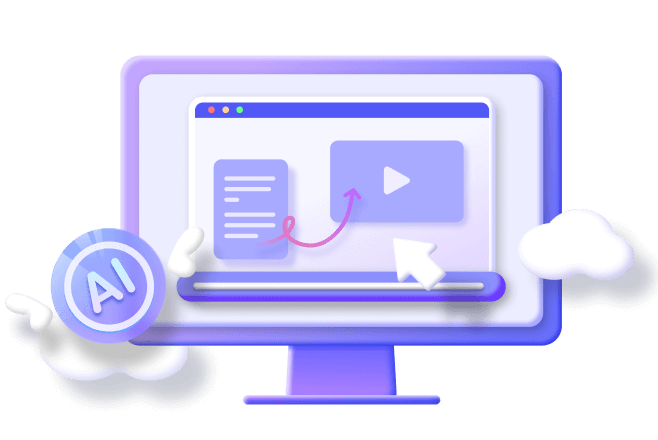 Its Highlights:
Provide with different video styles to choose for making video clicps of different subjects.
Help to 1 click convert the generated text to unique photo video with text to video technology.
Work for both Windows and Android devices.
Step 1: Download iMyFone Novi AI and launch it to enter the Video Creation panel.
Step 2: Paste the text you want to convert to a photo video, specify the settings and click Continue.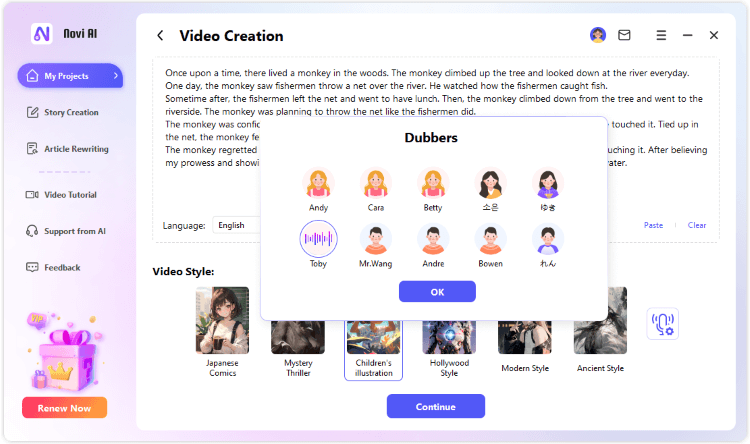 Step 3: Name the file and choose the save location for the video.
Step 4: Click to preview or go back to make more photo videos in various types.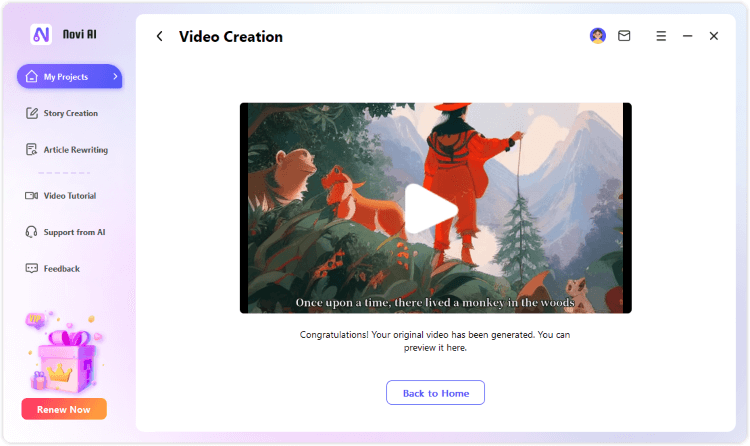 Conclusion
Take it easy when trying to turn your tons of static photos to vivid videos. You can always seek help from AI photo to video tools. And if you feel like may a photo video directly, without specific requirement, just for fun, Novi AI Can be the tool to provide the quickest solution of photo video creation.