The Ultimate Guide to Use AI Text to Video Software in 2023
Category: Generate Video
4 mins read
In the modern digital world, AI is changing how we make content, and the change it made is bigger than ever before. And the ideal world of preserving your text-based content in the form of stunning videos is becoming a reality.
To learn how to make it happen, please join us as we guide you in using AI text to video software.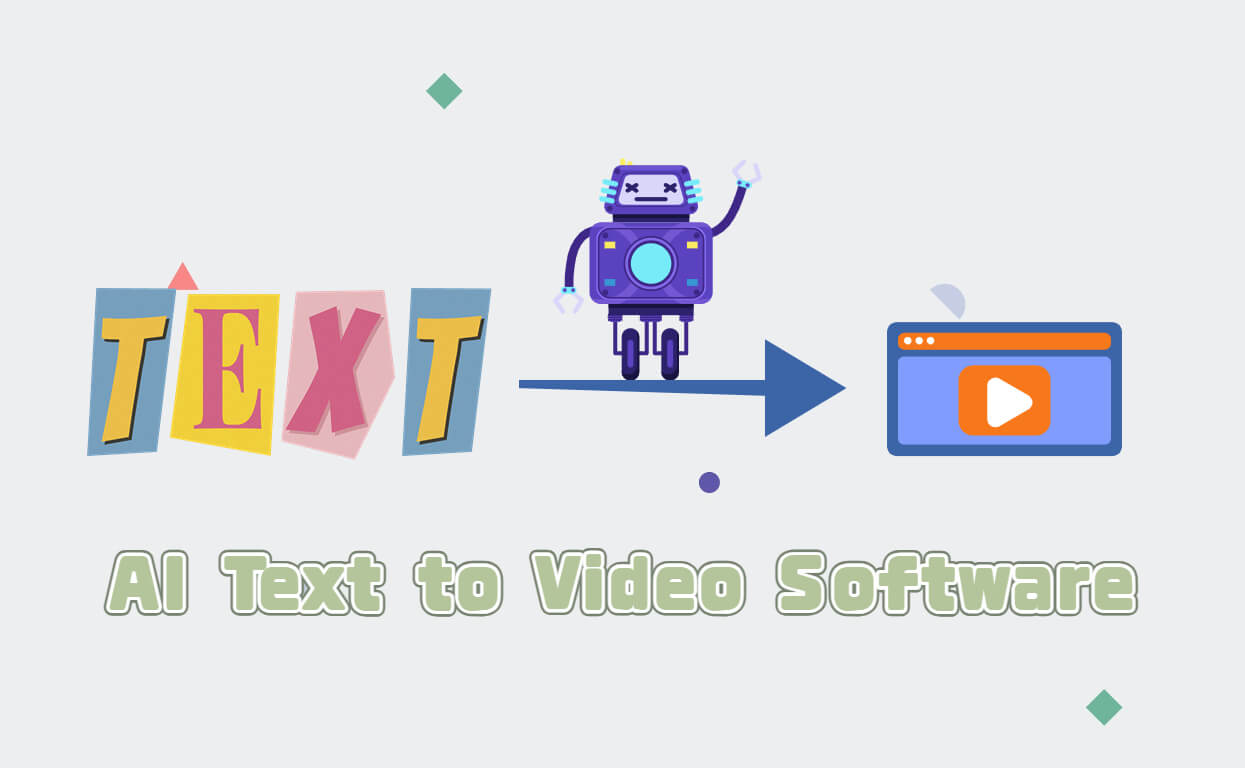 Part 1: Video Tutorial to Create Videos from Plain Text in Minutes
As our topic of this article points out, videos prevails than the simple text to attract more attention from your audience. So, you can have a quick view on this video that tells you how to create videos of any topic you like with the input text.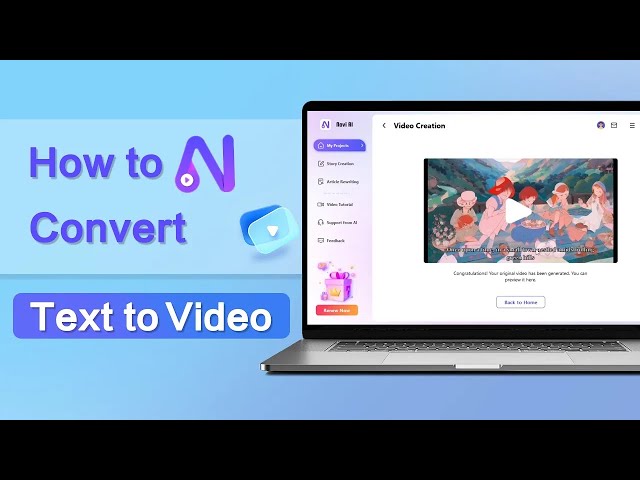 Part 2: Introducing AI Text-to-Video Generator
There is a term that is used to describe "creating video from text", which is AI text-to-video generator.
To put it simply, it is an innovative technology that uses artificial intelligence to transform written text into compelling video content.
By analyzing the provided text, it eliminates the need for manual video production skills and greatly improves our working efficiency.
Part 3: Unveil the Ways to Convert Text to Video Using AI
Novi AI is a leading text-to-video generator known for its capabilities of utilizing deep learning algorithms to smoothly convert text to video with natural audios and visuals.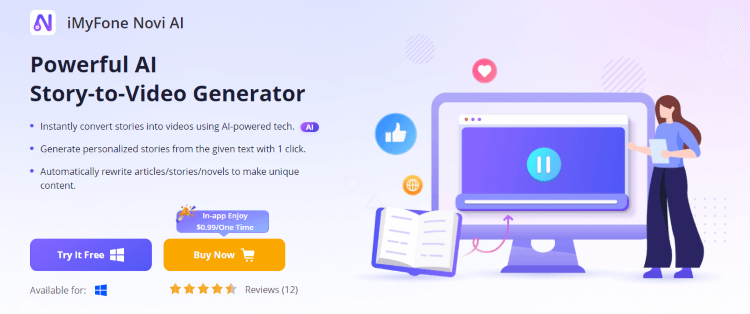 What differentiate it from other products is its being able to finish the process within 5 minutes without your needing specific technical skills.
It has the pre-set video styles, visuals and audios, with which you can instantly make text-based video in the user-friendly interface.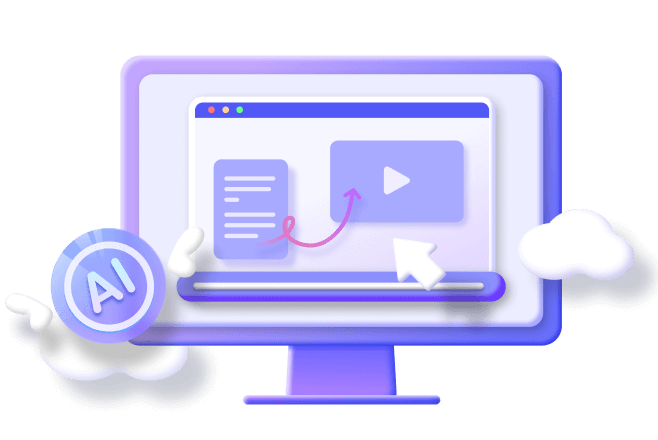 Its Highlights:
Use AI to create video from text with all built-in features.
Support to make videos with text-related pictures.
Allow to make money by uploading the video to YouTube, TikTok, etc.
The video generation process is secured with privacy protected.
Step 1: Download iMyFone Novi AI and launch it to enter the Video Creation panel.
Step 2: Paste the text you want to convert to a video, specify the settings and click Continue.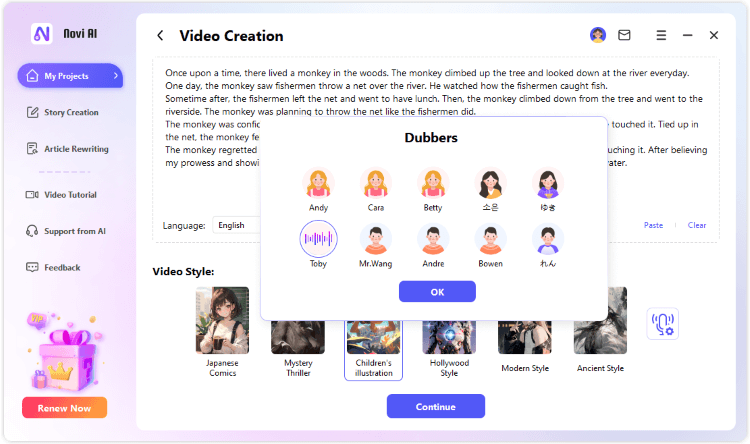 Step 3: Give the file name and the save location for the video.
Step 4: Click to preview or go back to make more original videos with text.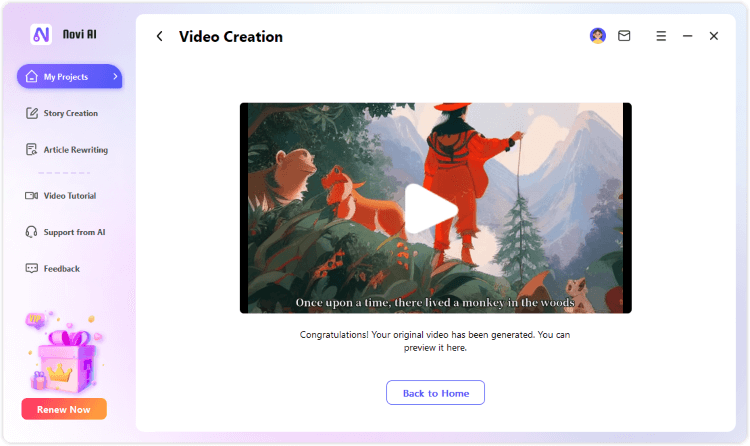 InVideo functions as an AI-driven video creator that transforms input text into videos, offering a wide array of themes for selection.
The process is simple as well. You can paste the text, opt for a template that aligns with your requirements, and incorporating elements like music, voice-over characters, and more just like when you're trying Novi AI.
The difference between them is that Novi AI is also a complementary AI story generation tool for the time when you lack of creativity and need more text to complete a video.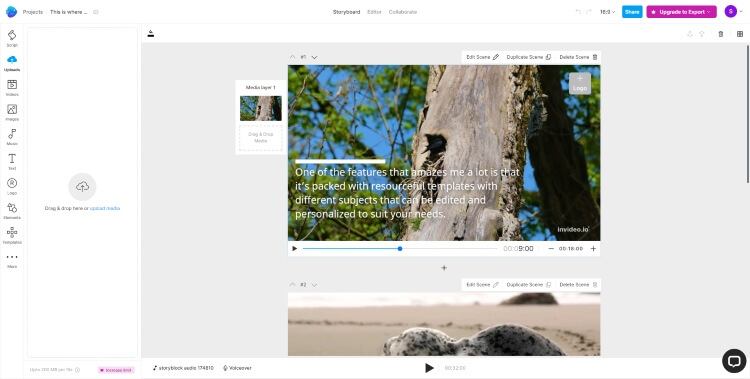 Part 4: Q&A about Using AI to Convert Text to Video
01

What are the benefits of using AI for text-to-video conversion?

AI streamlines the process of making videos, rendering it easier for users to showcase their work with engaging videos rather than plain text.
02

What industries can benefit from AI text-to-video technology?

Industries such as marketing, education, e-learning, entertainment, and business communication can benefit from AI to make promotional videos, educational content, product demos, and more.
03

Are there any limitations to AI-generated video creation from text?

While this kind of technology is developing at an impressive speed, it might face challenges in accurately interpreting certain nuances in text and context. Additionally, the lack of certain customization options and creative control may be limited when compared to the traditional way of video making.
Conclusion
The advent of these AI text-to-video generators do work to reshape the way of how this world works. Whether you opt for the optimize approach of Novi AI or InVideo, you'll be happy with the result of using AI text to video software.
And the interaction of AI video technology and the input text promises to reopen our gateway to a more efficient working environment.