2023 Guide: How to Make a Video with Pictures and Music
Category: Generate Video
3 mins read
Making a video with your pictures set to music can be a wonderful way to create something nostalgic and celebratory, but it can seem daunting if you don't know where to start.
In this article, I'll provide a beginner-friendly guide on how to make a video with pictures and music without needing fancy programs or design skills.
Part 1: Guides on How to Make a Video with Pictures and Music
1. Adobe Spark Video
Adobe Spark Video is a free online platform enabling anyone to easily create professional-looking videos by combining their own photos, video clips, and music.
With its drag-and-drop interface, professionally designed templates, integrated music library, and robust editing tools, Spark Video allows users to produce stunning customized picture slideshow videos in just minutes.
Steps on how to use it:
Step 1: Go to the official website and click on "Start Creating Graphics, Videos & Web Pages".
Step 2: Select the "Video" option and choose one of the video style templates.
Step 3: Upload your photos by dragging and dropping them onto the timeline.
Step 4: Customize the look by editing text, colors, fonts and animations.
Step 5: For the soundtrack, you can choose from the free Adobe Spark music library. Select an instrumental track that matches the mood you want.
Step 6: Record a voiceover or title slides if you want to include narration or text captions.
Step 7: When you're happy with the result, hit "Share" and export the video in MP4 format.
2. MiniTool MovieMaker
MiniTool MovieMaker is a free video editing program that allows anyone, including beginners, to produce tailored videos.
Its available templates, creative effects, stock music collection, and versatile editing capabilities empower users to compile photos, clips, text, and sound into themed videos with transitions and visual effects.

Steps on how to use it:
Step 1: Go to its webpage to get the software and click on "Full Feature Mode" to enter the interface.
Step 2: Select the "Import Media Files" option to upload your photos and choose the video style templates.
Step 3: Upload your photos by dragging and dropping them onto the storyboard.
Step 4: Click to add transitions, text, music.
Step 5: Make some adjustments till the video presents the effect you like.
Step 6: Click the Export button to save the video while choosing the video format you like.
Bonus: How to Make a Picture Video with Music Based on Prompts?
The tools mentioned above are more like video editing apps that you have to operate manually in order to convert your pictures to videos.
But the case is: What to do when you simply want to make a video with music and pictures based on the text? In such a case, you should need a text-to-video generator.
As an AI video generator, Novi AI utilizes AI technology to generate videos that come with pictures and music.
The pictures of the video are aligned with the text you input, which means the pictures display exactly the content of your text.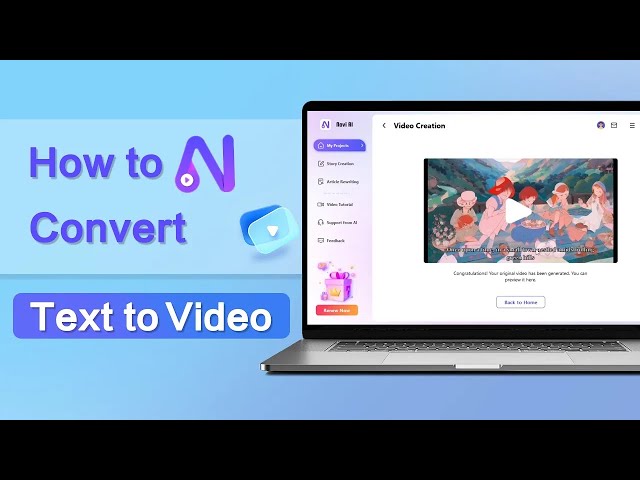 With its various built-in video styles, music, dubbing characters, you can save the time and trouble on making and editing the video, Novi AI will do the rest for you the time you enter your text prompt.
Step 1: Download iMyFone Novi AI and launch it to enter the Video Creation panel.
Step 2: Paste the text you want to convert to a picture video, specify the settings and click Continue.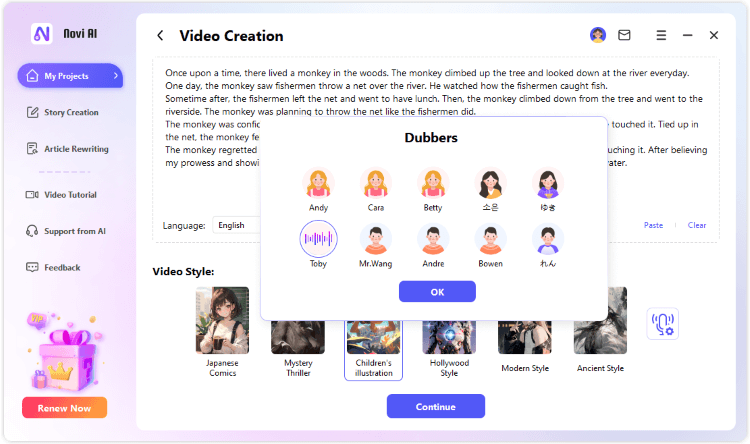 Step 3: Name the file and choose the save location for the video.
Step 4: Click to preview or go back to make more attractive videos.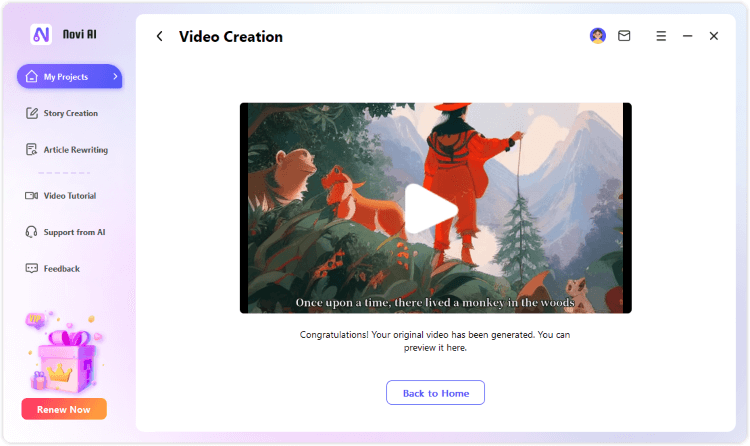 Part 3: FAQs about How to Make a Video with Music and Pictures
1

Do I need any special skills to create such videos?

Basic computer skills will be helpful, and many software options offer user-friendly interfaces for beginners.
2

How do I arrange the pictures to create a visually appealing video?

You can organize the pictures chronologically or thematically, based on the story you want to tell.
3

Are there any templates available for creating such videos?

Yes, some software offers templates that provide pre-designed layouts for creating videos with pictures and music.
Conclusion
There are different ways that you can use to solve the problem on how to make a video with pictures and music. Whether you want to make the video manually or create the video with the input text via Novi AI, the process will surely be simplified with the tools introduced!