How to Craft Videos That Amuse with Comic Video Maker?
Category: Generate Video
3 mins read
The world with dull videos is gone with the advent of comic video maker. Though you may think it a tough work, things are all simplified.
Check out this article with the recommended video generator, learn how to make the video per your different needs.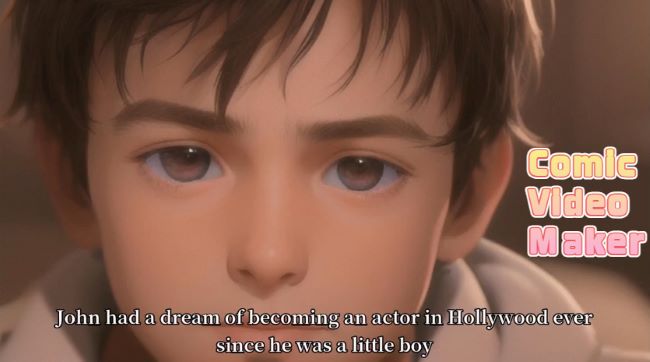 Part 1: What is Qualified as a Comic Video Maker?
A comic video maker is a versatile tool used to create entertaining videos. It provides features like animations, text overlays, and effects that amplify the comedic elements. With user-friendly interfaces and customizable templates, it allows both beginners and experienced creators to craft engaging content.
Part 2: How to Make a Comic Video in 3 Steps?
As an AI video generator, Novi AI is designed for those who want to make videos with pictures in comic style.
Unlike traditional tools, it enables to turn text into original videos, with all built-in popular features including video styles, voices, BGM.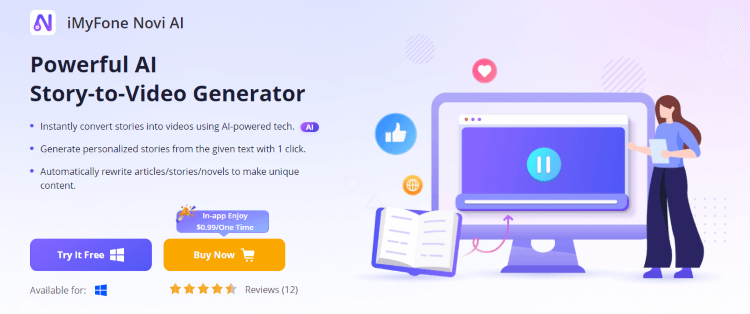 Moreover, it supports to write a story for your ready-to-be-made comic video, then you can turn the story into a comical video. All within the same app!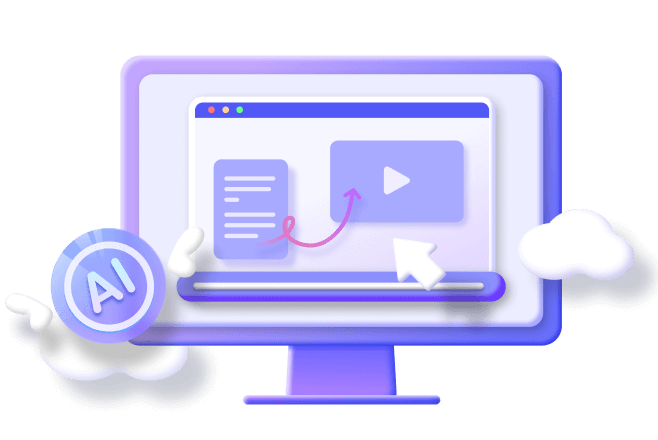 Its Highlights:
Make comic videos with the pictures go align with the input content.
Offer different video styles such as Japanese comic, Modern, Ancient styles.
Also support to make cartoon videos, tutorial videos for YouTube.
Support to use on both Windows and Android devices.
Step 1: Download iMyFone Novi AI and launch it to enter the Video Creation panel.
Step 2: Paste the text words you want to make for a comic video, specify the settings and click Continue.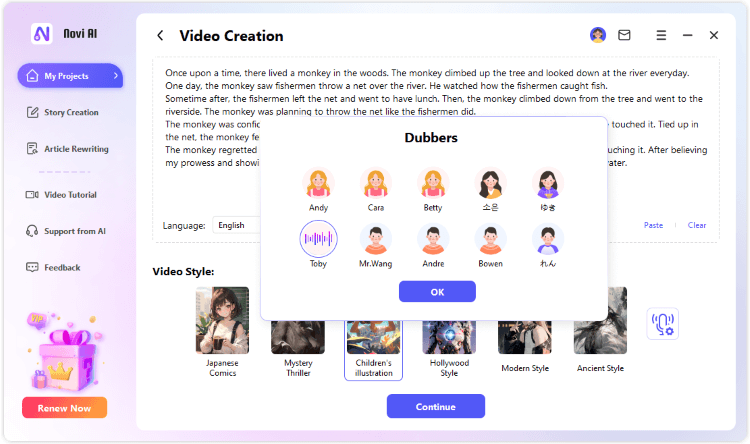 Step 3: Click to preview or go back to make more attractive videos.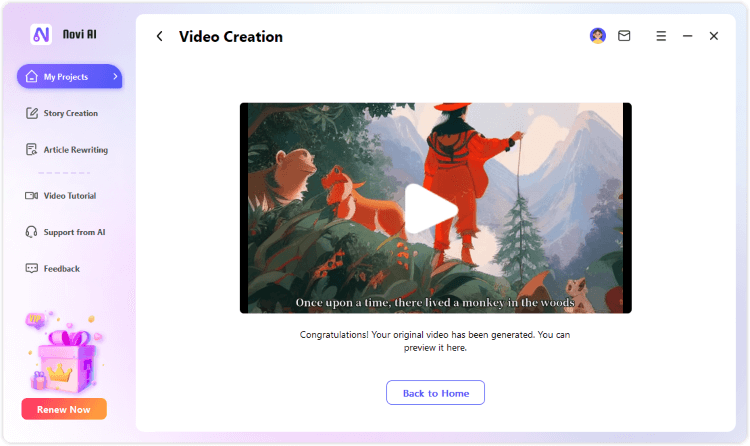 Part 3: Some Popular Comic Videos in 2023
Titans - Dick and Rachel, a young woman afflicted by an enigmatic darkness, become entangled in a plot that might unleash a catastrophic ordeal on Earth. Alongside them, Starfire, known for her fiery temperament, and the endearing Beast Boy, join forces. Collectively, they form a group of heroes united to face challenges head-on.

No One - The story is about a dark vigilante Revenge Tale. The murder of a prominent person there sparks political unrest through copycat killers and a mass vigilante shows up to hold the powerful accountable.

Silver Surfer - The Silver Surfer centers around Norrin Radd, a cosmic voyager, who opts to offer himself as a safeguard against the destructive intentions of Galactus, an evil force set on obliterating his homeworld. The movie aims to delve into the backgrounds of both the surfer and Galactus, examining how their origins intersect and impact the Earth's equilibrium.

Gangsta Barista - Trinity was once engaged in a criminal lifestyle, but she has since abandoned her past and now occupies a role in a café. Regrettably, sustaining her livelihood proves challenging with a job that offers minimal compensation. Additionally, the demands of customers are increasingly vexing Trinity, making it progressively difficult to suppress her previous inclinations from resurfacing.

Bloodline - Throughout Brielle Brooks' entire existence, she and her mother Safron have faced the world as a team. In a world that unexpectedly witnessed the emergence of malevolent supernatural adversaries, an equally unexpected figure appeared: her father, the renowned BLADE! Despite training Brielle to combat vampires and manage her Dhampir impulses, both he and Safron have fallen into the clutches of an ancient adversary.
Conclusion
A comic video maker should come in handy when you feel like making a video on your own. Try to be an artist and free up your imagination. To recommend, you can have a try with Novi AI, an automatic video generator that makes everything simple!