[All Tested] The 5 Best AI Video Generators in 2023
Category: Generate Video
6 mins read
It's common knowledge that video content is indispensable for anyone striving to stand out in this visually-driven world. Nevertheless, the painstaking and labor-intensive nature of video production cannot be overlooked.
Luckily, the advent of artificial intelligence is ushering in an era of ease in video production. AI-powered tools take charge of video creation, while ensuring uncompromising quality.
Here, we will explore some of the best AI video generator tools poised to revolutionize your workflow, making video creation a breeze. And soon, captivating videos will be just a few clicks away, enhancing your creative journey!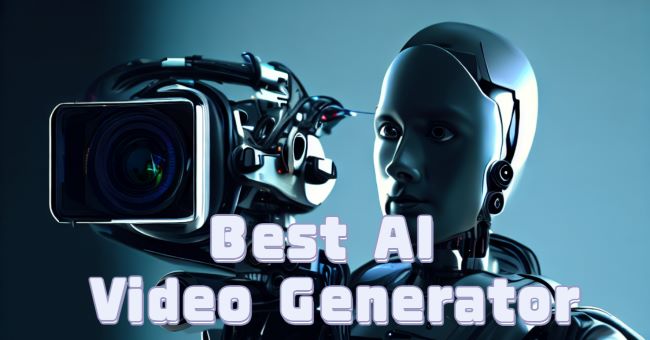 Part 1: What is an AI Video Generator?
An AI video generator is a software or system that utilizes artificial intelligence technologies, particularly deep learning and machine learning algorithms, to automatically create and edit videos. These AI-powered tools can analyze and process various media elements, such as images, videos, audio, and text, to generate engaging video content.
Part 2: What are the Best AI Video Generators?
1

Novi AI

Best for: Both novices and pros who want to turn stories or novels and other written text into vivid videos.

iMyFone Novi AI as a traditional text to video generator, is more of an advanced tool that can convert stories, novels, scripts, or plots into vivid videos with consecutive pictures.

Unlike the common ways of choosing the avatars or other elements, it enables you to create a video in the video style and dubbing character you like with 3 simple clicks.

Moreover, it works with GPT to generate the unique stories or novels for you with the simple input instruction you give. After that, you can convert the generated content into original videos and share them freely.
How to get the best AI generated videos?
Step 1: Launch iMyFone Novi AI on your computer, go to the interface of My Project and click the + button.
If you don't have the content at hand, download it to create a story or content you need for free first!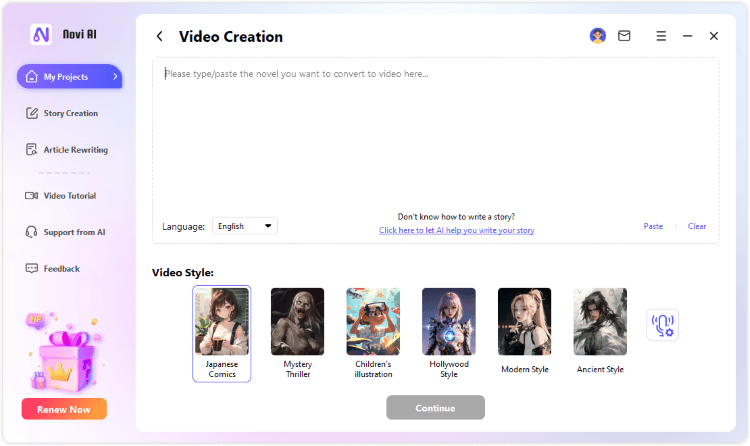 Step 2: When in the Video Creation feature, paste the text you want to turn into a video. Then, choose the video style and the voicing character you like.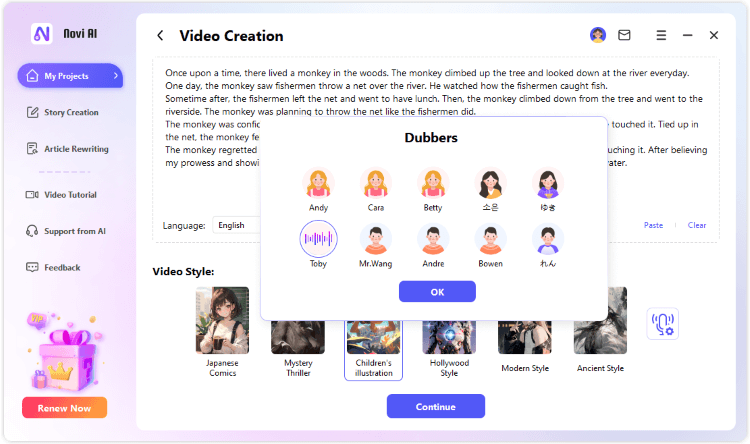 Step 3: Hit to Continue. Name the video file and choose the destination folder for it. Then, click the Start button.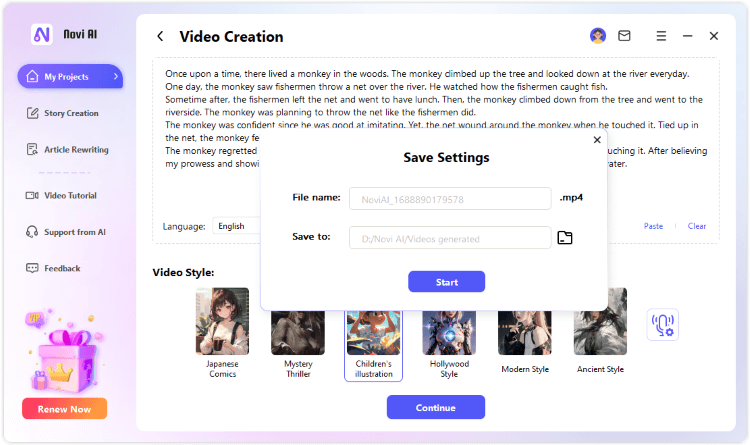 Step 4: The video should be generated and saved to your device with minutes. After that, click to preview or start again to make more videos.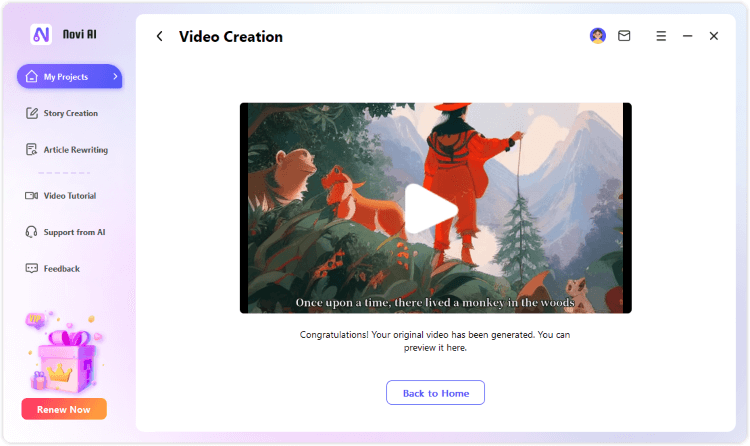 You can now enjoy $0.99/time, which can be gained by downloading the app and win the discount in app. Or, you can enjoy $9.99/month or $29.99/year to access to all features without limitations.
2

Elai.io

Best for: Users who want to create training videos and product videos.

Elai.io stands as a prominent AI video generator catering to users seeking to craft training videos without the need for actors, voiceovers, or post-production hassles.

Its user-friendly interface makes it accessible to all, requiring no video editing expertise. With just three clicks, users can transform article or blog post links into polished videos.

The process is simple: paste the URL or HTML text of the content, select a template from the library, and let the generator handle the rest.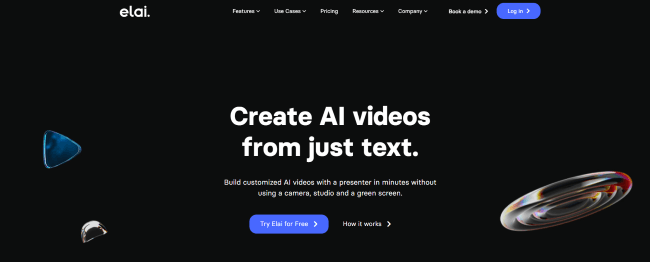 Its key features include:
Generate videos from given articles.
Provide with 60+ languages and 25+ avatars.
Generate videos at bulk
From $29/month to $1200/year.
3

HeyGen

Best for: Individuals who want to make simple videos.

HeyGen is an innovative video platform that leverages AI-generated technology to facilitate the creation of captivating business videos.

Within minutes and directly from their browser, users can transform the text into videos, and they have the freedom to customize further by merging multiple scenes into a cohesive video.

With an extensive selection of 300+ voices across 40 languages, users can add an authentic touch to their videos. Moreover, for a personalized touch, users can record and upload their own real voice to create unique avatars.

Among its key features are:
Offer 300+ voices and 40+ popular languages.
Can choose or upload your preferred music for video creation.
Allow to make face swap to customize the video.
Different templates of avatars.
Start from $29/month to $864/year and higher for more credits.
4

Synthesia

Best for: Trainer who want to make training videos for newcomers.

Synthesia, a remarkable tool among the list of the best AI video generator, operates on the concept of "avatars," making it a standout video generation platform.

By analyzing your blog posts, news articles, and web content, it effortlessly crafts videos from written text in an impressive array of over 120 languages, eliminating the need for actors, cameras, or microphones.

With a diverse selection of 140+ AI avatars to choose from, you can further enhance your videos, and if desired, you even have the option to create a customized AI avatar exclusively tailored to your brand.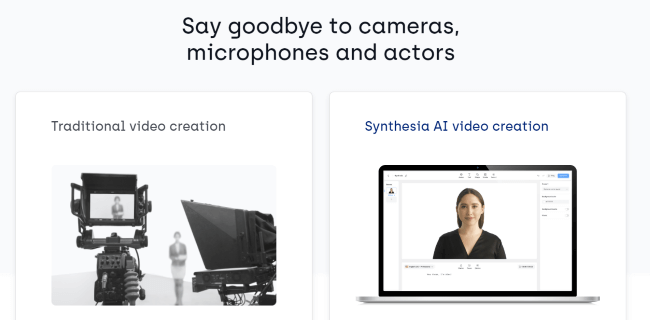 Check out its key features:
140+ avatars and 120 languages.
Different video templates to choose from.
Enterprise can use its AI auto-sync.
Provide with customizable options.
From $30/month to $270/year.
5

Make-A-Video

Best for: Those who want to make advanced videos and have certain pre-acquired knowledge.

The last tool from which you can get the best AI generated videos is Make-A-Video developed by Meta.

It introduces a cutting-edge way to transform text into captivating videos. The platform goes beyond text inputs, allowing users to utilize images and videos for generating realistic, hyper-realistic, and personalized video content.

Moreover, users can incorporate multiple images as input, and the AI system seamlessly infuses motion, resulting in the creation of truly fantastic videos, which makes it a versatile and dynamic solution.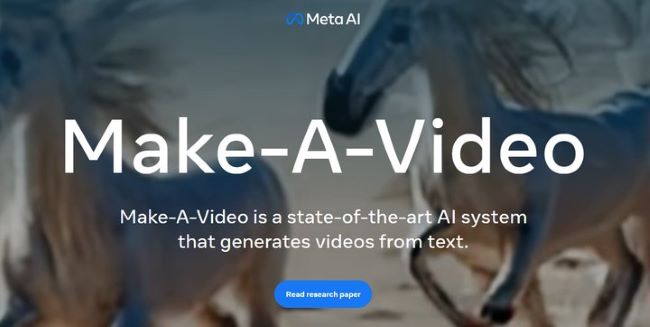 Several features are:
Convert images to videos.
Create variations of your video based on the input.
Able to make surreal videos.
Temporarily for free since it's on a trial and you should register and apply for using it.
Conclusion
Here is the final list of some of the best AI video generator tools available. Hope you can find the one per your need. And it's recommended to try Novi AI, the story-to-video generator that simplify your work of producing videos by convert the written piece into attractive videos with vivid pictures!