[Latest] 9 Easy Ways to Make Money from Watching Videos Online
Category: Generate Video
5 mins read
Watching videos for money is more accessible than you might imagine. Considering that you probably spend your free time watching movies and online ads already, it becomes an effortless method to generate additional income.
It presents a wonderful opportunity to supplement your earnings alongside other video-related activities such as launching a YouTube channel.
Therefore, to earn you the profit, why not explore how to make money from watching videos with us in this discussion!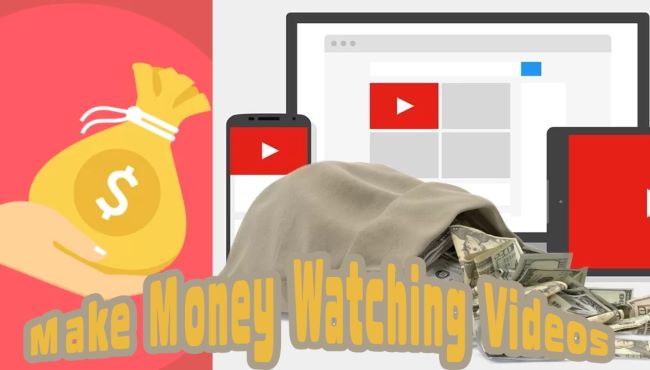 Part 1: Truth about Watch Videos for Money
You may wonder: Can I truly earn money from watching videos? The answer is yes. You can get paid by watching videos only if you choose the right sites or apps, where there are many available online and they will be introduced in the next part.
Part 2: 9 Easy Tips to Watch Videos for Money
1

Swagbucks

Consider signing up for Swagbucks, a platform where you can earn money through various tasks like watching videos, playing games, browsing the internet, and taking surveys.

Although the earning to make money watching videos may not be huge, it's an easy and worthwhile way to make money. Additionally, combining Swagbucks with other suggestions can help you accumulate earnings more quickly.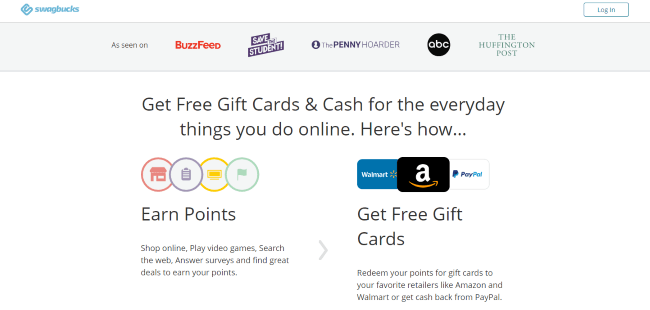 2

InboxPounds

InboxPounds operates similarly to Swagbucks, offering opportunities to earn cash effortlessly by engaging in activities such as watching videos and participating in surveys.

While it may not yield substantial earnings, the more tasks you complete beyond video watching, the greater your potential for making money.

Additionally, simply reading InboxPounds' promotional emails or conducting internet searches on their designated page can also result in cash rewards. As an added incentive, you receive a £1 bonus upon signing up.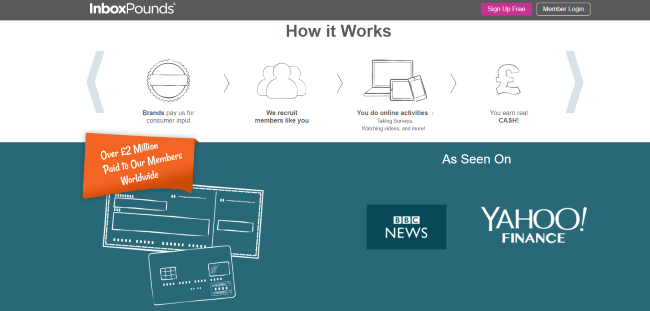 3

Slicethepie

Slicethepie, a review platform, offers a multitude of effortless tasks that allow you to accumulate points. These tasks range from watching captivating videos and listening to music to providing insights through survey questions.

The videos encompass a variety of content, including commercials and snippets like enticing trailers for movies and television series. With a minimum withdrawal threshold of $10, the funds will be conveniently transferred to your PayPal account.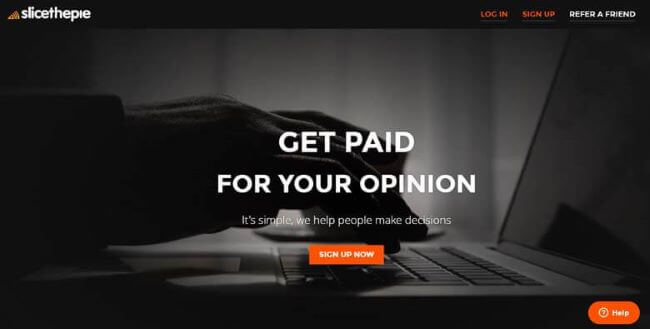 4

PrizeRebel

PrizeRebel, the site that offers you the opportunity to watch videos to earn money, is practically like receiving free money for minimal effort.

You have the option to cash out your earnings through PayPal or as gift cards, with a minimum payout of $5 for PayPal withdrawals. However, if you choose to redeem your points for vouchers, you may find that the minimum payout is even lower, such as a $2 Amazon voucher.

5

WeAre8

Looking to earn money watching videos while making a positive impact? Look no further than WeAre8, the app that rewards you for watching ads.

But here's the twist - not only do you get to boost your bank balance, but you also have the opportunity to contribute to charity. Once you've watched the ads, a few simple questions await you, and you can earn approximately 10p per video.

6

MyPoints

Looking for a reliable cash-back app and website? MyPoints is where you can earn points that can be exchanged for gift cards.

When you sign up, MyPoints is currently offering a generous $5 welcome bonus. While MyPoints may not offer an abundance of video-watching opportunities, you can still accumulate points by shopping online, participating in surveys, or playing games.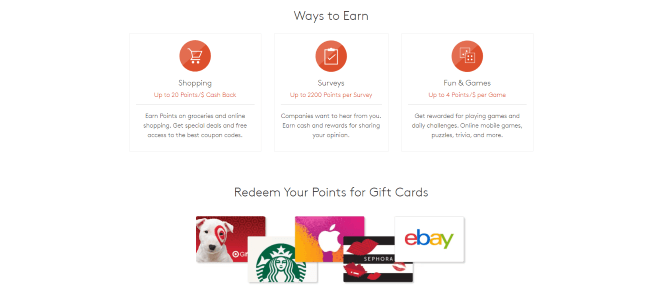 7

Nielsen

Unlike other cash-back apps that may not be your cup of tea, Nielsen offers a refreshing opportunity to make money simply by watching the shows you like.

This website boasts the potential to earn up to $60 in points, which can be exchanged for gift cards or deposited directly into your PayPal account. On top of that, Nielson hosts a thrilling monthly sweepstakes with an astonishing $10,000 in prizes up for grabs.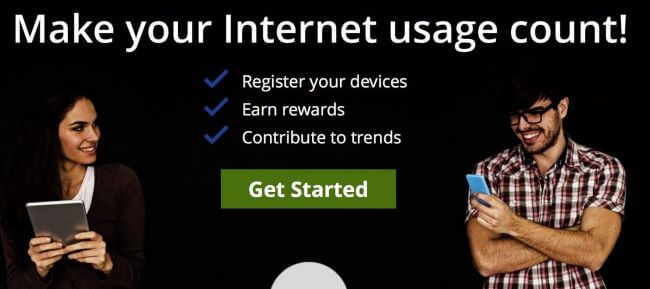 8

InboxDollars

InboxDollars presents a chance to make money watching videos, such as TV shows, movie trailers, and cookery advertisements.

But that's not all - you can also boost your earnings by participating in online surveys, checking emails, utilizing their money shopping portal, and even using their printable coupons on rewards sites like Swagbucks.

By signing up and creating an account, you'll receive a $2 signup bonus, which sets it apart from Swagbucks, as this bonus can be obtained without using the InboxDollars cash-back purchasing gateway. While the initial payout threshold is $15, subsequent payouts can be withdrawn once your earnings reach $10.
9

Earnably

Earnably is a one-of-a-kind platform that offers enticing rewards for completing a range of activities, such as indulging in video-watching, gaming, and participating in surveys.

What sets it apart is its feature that enables users to effortlessly earn passive income by merely clicking on videos, making money-making a breeze.

Moreover, users have uncovered the secret to maximizing their earnings by inviting friends to join the platform, as they are generously rewarded with a remarkable 10% bonus based on their referral's earnings.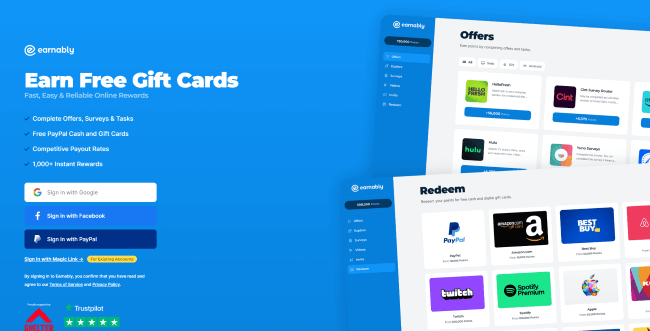 Bonus: How to Make Monetizable Videos?
If you've tried these methods and still want to make more money, it's recommended to make your own video to realize video monetization.
And don't be afraid of not being able to make this kind of video because iMyFone Novi AI here is designed to help you out.
Being a text-to-video generator, it can convert your stories or novels to original videos in 1 click with vivid pictures and suitable dubbing character. After that, you can post the video to social media platforms, which is proven to be a genuine way of making money.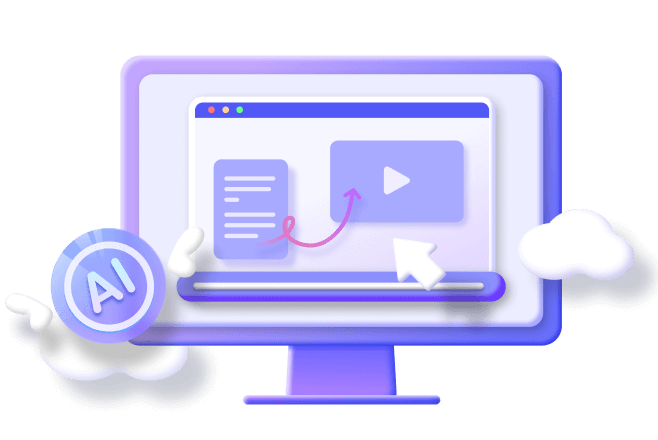 Key Features:
Convert text to video to earn money from the video.
Realize traffic monetization on popular social platforms.
Provide with built-in video styles and dubbing characters.
Expand your way of making money besides watching videos.
Offer to write stories then post on YouTube, TikTok, and others.
How Novi AI help to make money from videos?
Step 1: Launch iMyFone Novi AI on your computer, go to the home page of My Project and click the "+" button.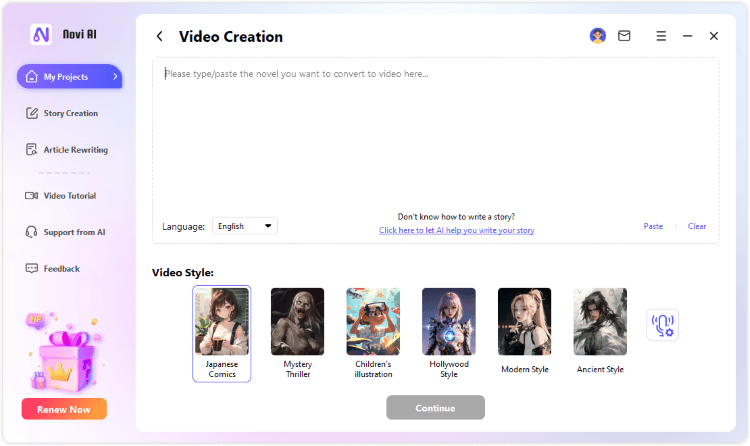 Step 2: Paste the text you want to turn into a video to the Video Creation panel. Then, choose the video style and the dubber you like.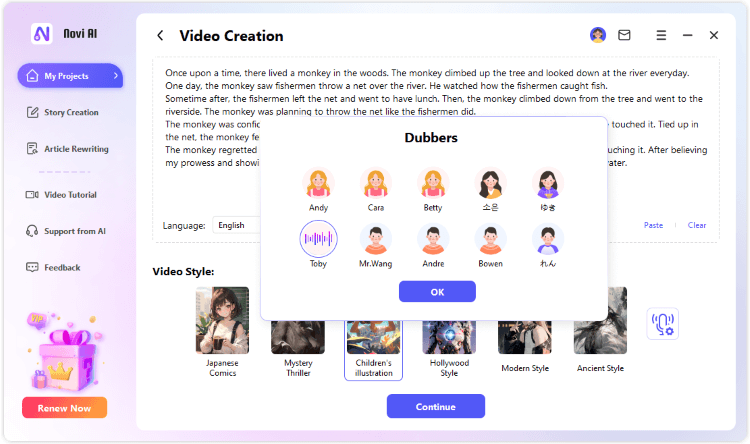 Step 3: Click the Continue button. Name your file and choose the destination. Then, click the Start button.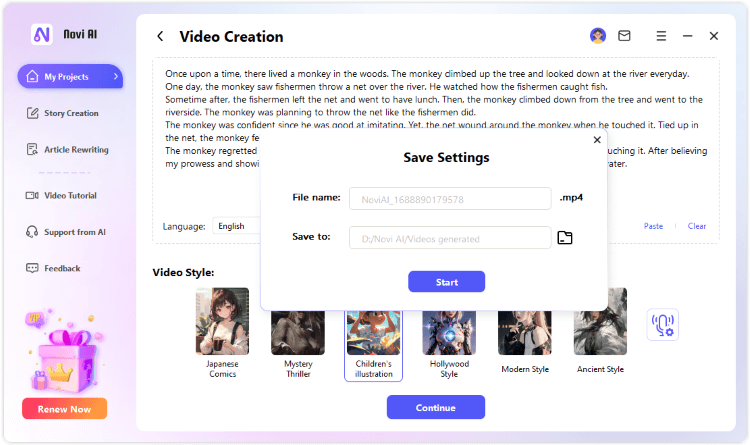 Step 4: When the video is created, you can go get it then share it on social media to earn money.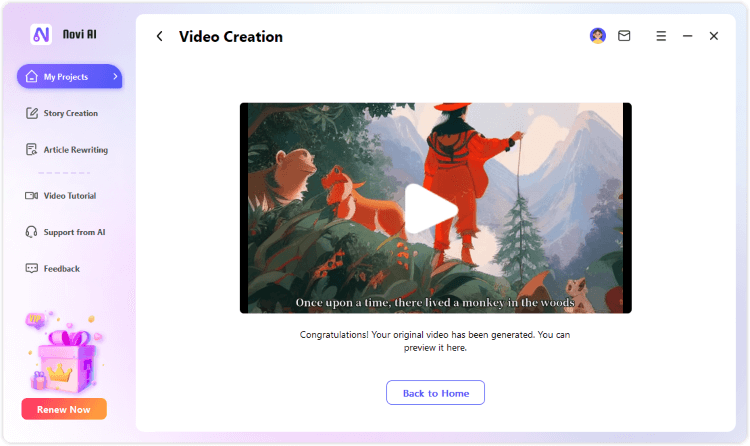 If you don't have the stories in mind, Novi AI can make it happen by helping you create any story you like first.
Conclusion
The ways to make money from watching videos are all worth trying, you can try them all to make the best of these platforms. And if you still need more ways, Novi AI stands ready to make as many monetizable videos as you want for you to earn profit!