Your Ultimate Guide to Convert Article to Video in 2023
Category: Generate Video
5 mins read
Ever found yourself gazing at your articles and wondering, "How can I make this even more engaging?" Well, I've got a game-changing strategy to share!
In this guide, I'm taking you on a journey where you're able to explore the exciting realm of turning article to video using AI. Getting rid of the boredom right away with a click of a button. If you're ready, then let's dive in!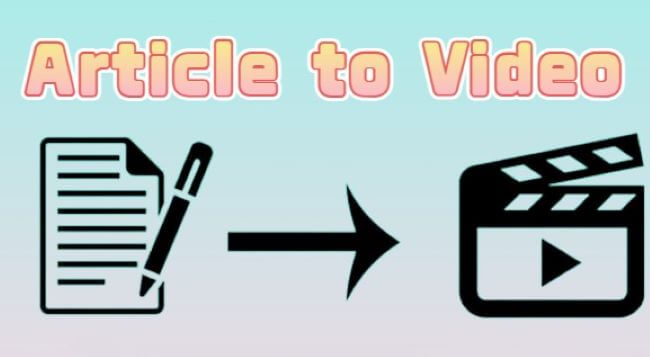 Part 1: Why It's Recommended to Convert Article to Video with AI?
Some of you may wonder why so many people prefer to make the existing article to a video. This bears some reasons. And if you're still hesitate about it, why not check out the explanations below?
Engagement Boost: Converting articles to videos captures attention better, leading to more engagement and longer viewing.
Multimedia Magic: Videos mix visuals, audio, and text, catering to different learning preferences and making content more appealing.
Better Memory: Videos help understand and remember info more than plain text, thanks to visual and auditory elements.
Social Media Sharing: Videos are easily shared on social media, increasing the chances of organic shares and engagement.
Mobile Friendly: Videos work well on mobile devices due to their increasing use, making them perfect for on-the-go viewers.
Part 2: How to Turn Articles into Videos in 5 Minutes?
A dedicated text to video generator, Novi AI works to convert any written text including story, novel, article, plot, etc. into engaging videos.
By harnessing AI power, the whole work will be simplified into a simple paste-and-hit-to-start process.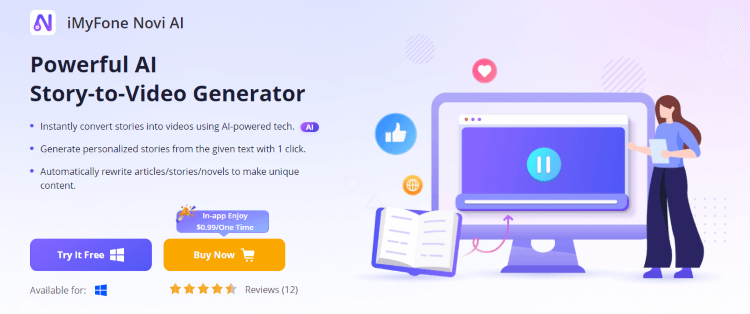 Besides offering the pre-built video styles, voices, BGM, the highlight of it is that it helps to rewrite articles or you can use it to generate new articles. Amazing right?
Watch how Novi AI convert articles to videos: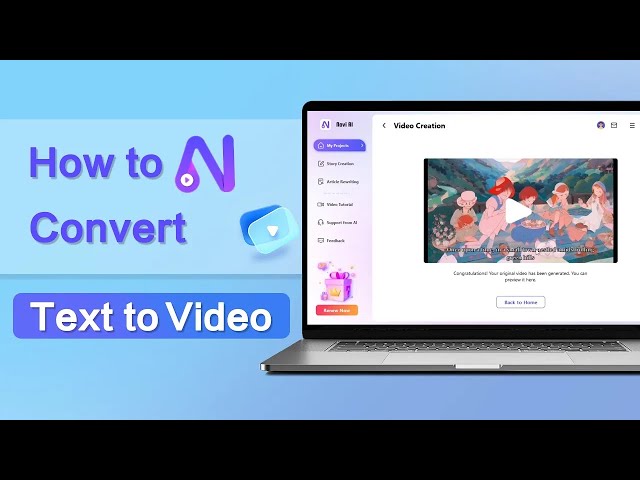 Step 1: Download iMyFone Novi AI and launch it to enter the Video Creation panel.
Step 2: Paste the article needs to be converted to a video, specify the settings and click Continue.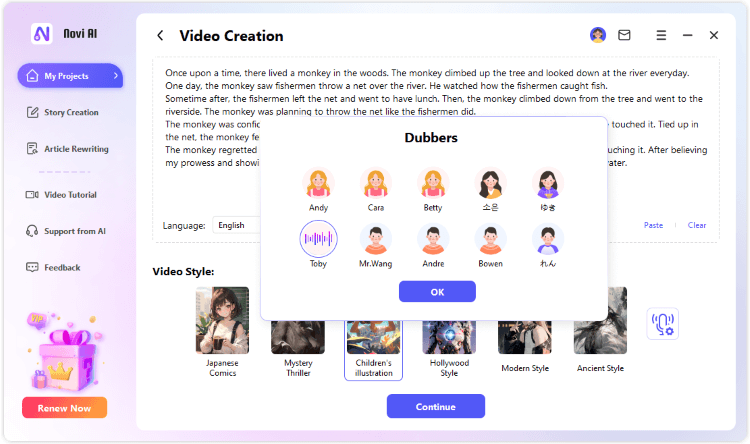 Step 3: Name the file and choose the save location for the video.
Step 4: Click to preview the result or continue to make more videos based on articles.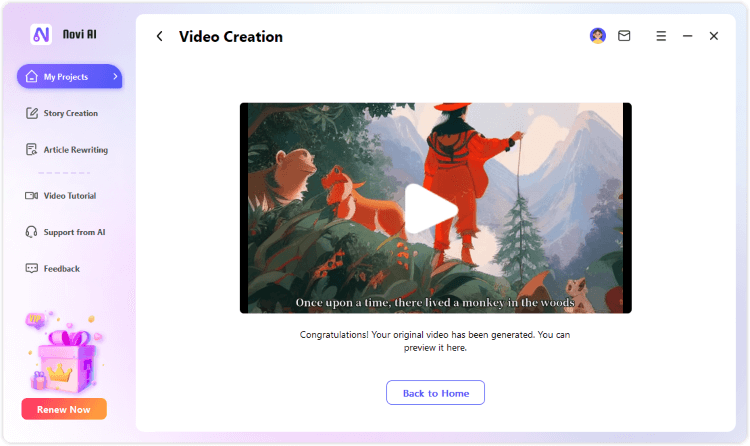 Part 3: Common Ways to Convert Article to Video
Besides using AI software to guide you through the conversion process, there are still 2 common ways that you can use to make vivid videos with provided articles, though it may take time.
1

Do It Manually

To manually convert an article into a video rather than using an AI software, you can make it with the following steps.
1. Condense the article's text into a concise script that maintains the core ideas.
2. Gather relevant images, graphics, or video clips to enhance the visual aspect.
3. Record a clear and engaging voiceover or narration that aligns with the script.
4. Use video editing software to synchronize the voiceover with visuals, adding transitions, animations, text overlays, and background music as needed.
5. Review and refine the video for coherence and quality before exporting it.
2

Hire a Freelancer

Another common way that applies to all is that, you can finish the task by hiring someone else to help you. And a professional guy who works for video editing industry is the one you need.

You can go to Fiverr or any other online platform to search for someone. And you can type "video editor" or "edit video", any keyword you like. Then choose the editor you like, and you can handle the task to him.
Part 4: FAQs about Article to Video Conversion
01

Do I need to be tech-savvy to convert articles to videos?

It depends. If you use AI tool like Novi AI or hire a freelancer to do the job, then you don't need to be equipped with any technical skills. But if you tend to do it yourself, then the process requires extensive editing skills.
02

Can I repurpose my existing articles into videos?

Yes. You can make any adjustment to your article or rewrite it before converting it into a video. And there are also tools that can rewrite and polish your article.
03

What are some effective video creation tools for beginners?

Tools like Novi AI, DeepBrain offer user-friendly interfaces for creating videos from articles. But they differ from each other because Novi AI makes the video with pictures align with the article text while DeepBrain makes the video with avatars.
Conclusion
Converting article to video can be an easy task if you've learned the magic of AI tools. Though you have to refine the details when the video is generated, the whole process will take the tool only 5 minutes if you have Novi AI. And the best part? It simplifies the video making process to create vivid video without human intervene!