[2023] AI Generated Story Maker: Uncover Next-level Storytelling
Category: Generate Video
3 mins read
In a world where groundbreaking innovation constantly surprises us, the way of creating stories has changed rapidly.
AI generated story maker, the innovative tool that revolutionizes the way narratives are crafted, opening up a world of endless possibilities and captivating storytelling by combining creativity and technology.
Get ready to step into the realm of this cutting-edge tool that reshapes the future of storytelling and inspires a new era of narrative creation.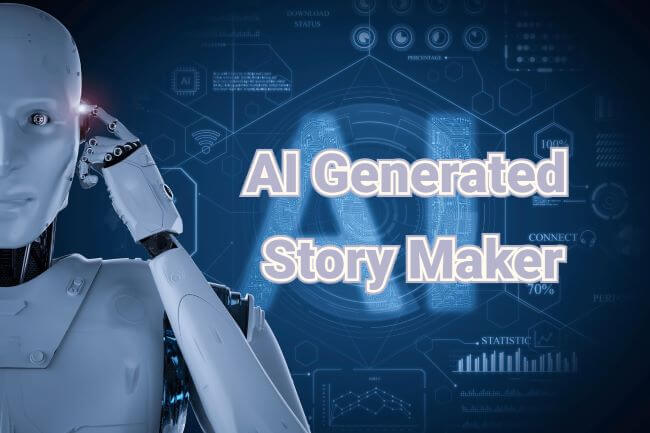 Part 1: What Make a Good AI-Generated Story Maker?
Before introducing the available tools, it's suggested to see what make a good AI-generated story maker. Then you can make a wise choice.
Ensure logical and smooth storytelling.
Generate unique and fresh story elements.
Display strong language skills with proper grammar and vocabulary.
Allow user input and customization options.
Maintain consistent plot, characters, and world-building.
Provide an intuitive and user-friendly interface.
Part 2: Recommended AI Generated Story Maker
1

Novi AI – Praised AI Generated Story Maker

iMyFone Novi AI is an AI generated story maker that allows users to create stories of 100% originality. One of its distinct feature is the ability to 1-click make stories of different story types, providing users with a unique experience.

Let's read on to learn and use this AI generated story maker for free.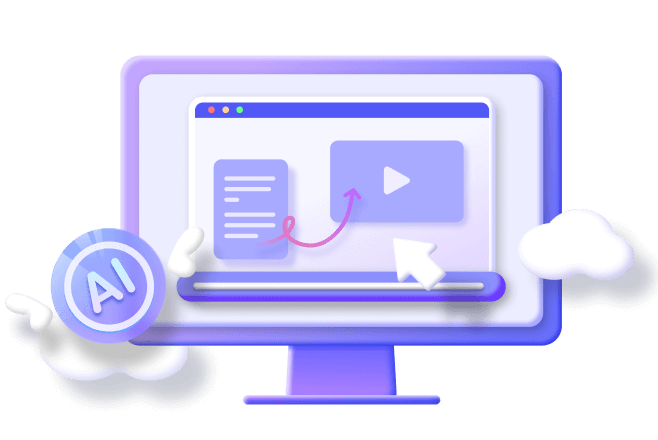 Features:
1. Create your own AI story instantly with the brief idea you give.
2. Generate different stories with the help of different story types.
3. Earn you the money by converting the created story into a monetizable video.
4. Advanced AI algorithms for high quality stories output.
How to make an AI generated story?
Step 1:Install Novi AI to enter the home page, choose the Story Creation tab on the right.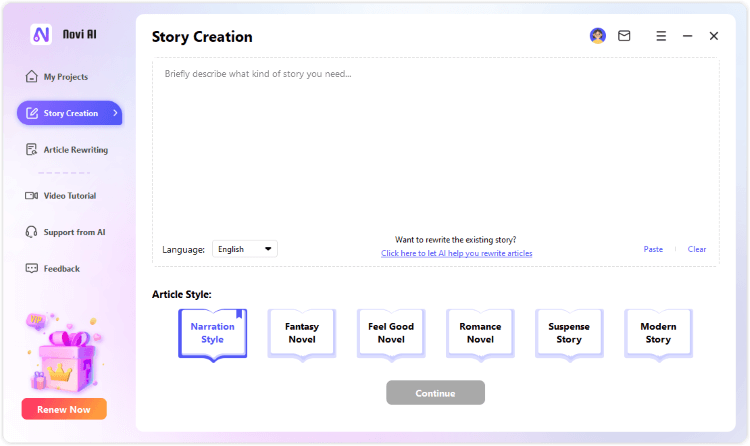 Step 2: Input a sentence or describe what you want for a story, select the corresponding story style, and click Continue.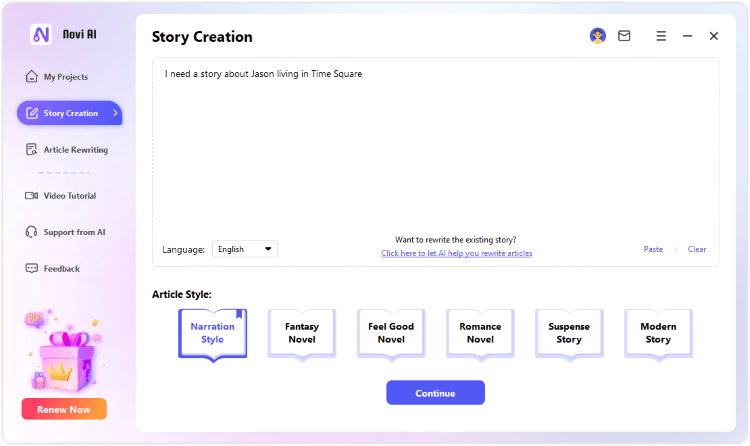 Step 3: The program will finish soon. Click to Copy or Re-generate the story as you like.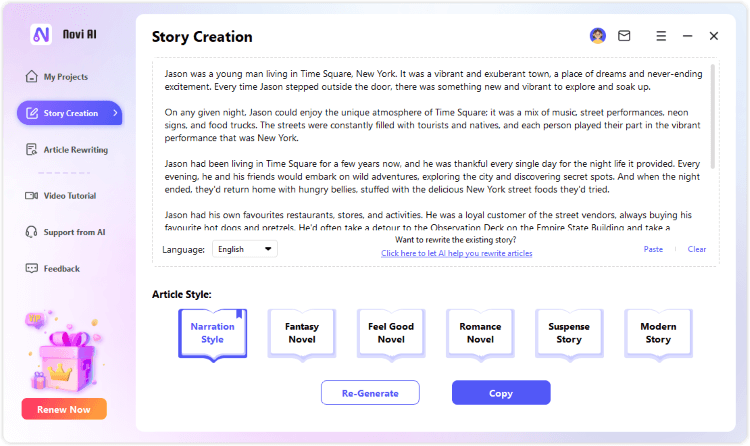 2

InferKit

Designed to be versatile and powerful, InferKit utilizes cutting-edge artificial intelligence techniques to generate human-like text including stories.

With its user-friendly interface and state-of-the-art models, InferKit is a valuable tool for various applications such as content creation and creative writing.

Whether you're a writer seeking inspiration or a developer looking to enhance your applications, InferKit provides a seamless and efficient solution for generating dynamic and engaging content.

3

Sassbook

Sassbook story writer is a creative writing tool offered by Sassbook that helps authors and storytellers bring their ideas to life.

With its intuitive features, it simplifies the writing process, allowing users to focus on their storytelling while providing a range of tools to plan, organize, and write stories, including character and plot development features.

Whether you're writing a novel, short story, or screenplay, Sassbook Story Writer is designed to enhance your writing experience and bring out your storytelling brilliance.

Part 3: Hot FAQs about AI-generated Story Maker
1.

Is there an AI that can create stories?

Yes. And there are many hit products available online that can help to create stories efficiently and effectively.
2.

Can an AI-generated story maker generate stories in different genres or styles?

Yes. The existing tools on the market all offer to generate stories in different genres or styles.
3.

How do you create an AI generated story?

You can try the aforementioned tools to create an AI generated story unlimitedly. And it's quite simple to do, just paste your text, choose the story type you like and start the program.
4.

What are the benefits of using an AI-generated story maker?

The most welcomed feature that this AI tool owns is its ability to greatly improve people's working efficiency. Moreover, it makes up for the lack of imagination while sparking the creativity.
Conclusion
The power of an AI generated story maker can beyond your imagination. Whether you're a content creator or a writer in need of more creativities, let tools like Novi AI help you out in seconds. Embrace the power of the AI era and revolutionize your way of writing stories today.